'The Boys' Season 3 Release Time: When Episodes Are Coming to Prime Video
The Boys Season 3 has a Prime Video release date this June. It may be only 10 months since the last season arrived (and three months since spin-off Diabolical aired), but fans have missed Homelander (played by Anthony Starr) and the rest of The Seven.
Prime Video has released a The Boys Season 3 trailer, which revealed Homelander is going into full meltdown in the new episodes. The promo also gave fans their first look at new cast member Jensen Ackles and his superhero alter ego, Soldier Boy.
Here's the release schedule for Season 3, and what time episodes of The Boys will be released where you are.
What time does The Boys Season 3 come out?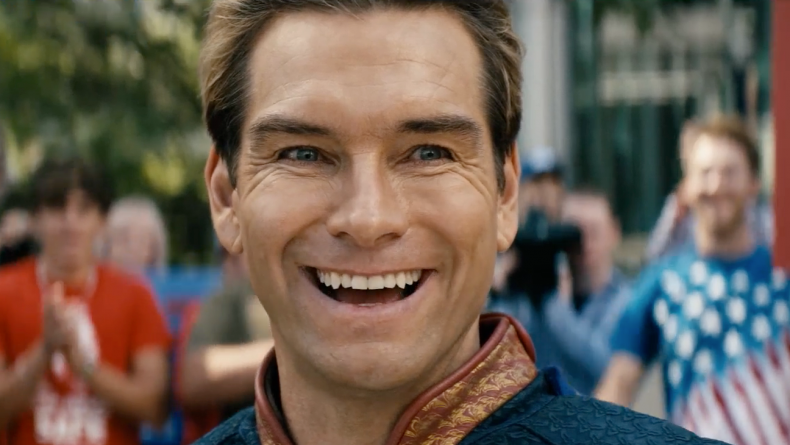 The Boys Season 3 release time on Prime Video is midnight PDT on Friday, June 3. On that day, the first three episodes of the show will be released all at once, with the remaining episodes coming one a week after that.
When those three episodes come out where you are depends on your time difference from America's West Coast, which is currently seven hours behind GMT / UTC.
This means that the episodes will release on Fridays at the follow times in the following territories:
Australia: 5:00 p.m. AEST / 4:30 p.m. ACST / 3:00 p.m. AWST
Brazil: 5:00 a.m. FNT / 4:00 a.m. BRT / 3:00 a.m. AMT / 2:00 a.m. ACT
Canada: 3:00 a.m. EDT / 4:30 a.m. Newfoundland / 4:00 a.m. ADT / 2:00 a.m. CDT / 1:00 a.m. CST/MDT / 00:00 a.m. PDT
Central Europe: 9:00 a.m. CET
Eastern Europe: 10:00 a.m. EET
India: 12:30 p.m. (noon) IST
Mexico: 2:00 a.m. CDT / 1:00 a.m. MT / 00:00 a.m. PDT
U.S.: 3:00 a.m. EDT / 2:00 a.m. CDT / 1:00 a.m. MDT / 00:00 a.m. MST/PDT / 23:00 p.m. on June 2 AKDT / 21:00 p.m. on June 2 HST
United Kingdom: 8:00 a.m. BST
The Boys Season 3 release schedule
Episodes are set to come out on the following dates:
Season 3, Episodes 1 - 3: June 3
Episode 4: June 10
Episode 5: June 17
Episode 6: June 24
Episode 7: July 1
Episode 8 (season finale): July 7
What to expect from The Boys Season 3
The official synopsis reads: "It's been a year of calm. Homelander's subdued. Butcher works for the government, supervised by Hughie of all people. But both men itch to turn this peace and quiet into blood and bone. So when The Boys learn of a mysterious Anti-Supe weapon, it sends them crashing into the Seven, starting a war, and chasing the legend of the first Superhero: Soldier Boy."
Solider Boy is played by Jensen Ackles, fresh from his long-time show Supernatural ending. The show teased the actor's appearance a few days before the release of Season 3 with a fake anti-drugs PSA featuring the character.