Brad Pitt Accused of Making 'Broken Promises' to Hurricane Katrina Victims
Brad Pitt has been accused of making "broken promises" to Hurricane Katrina victims, as he faces legal action over homes built in New Orleans.
The Hollywood screen star's Make It Right Foundation was behind the construction of 109 solar-powered homes built in the city's lower-income Ninth Ward following the devastation caused throughout the Gulf Coast by the hurricane back in 2005.
However, it was later reported that the homes had been deficiently designed and constructed before being sold to local residents, leading to mold and termite infestation, signs of premature rotting and a subsequent class action lawsuit.
Making an appearance on NewsNation show Banfield, attorney Ron Austin, who filed a lawsuit on behalf of residents back in 2018, said that the 58-year-old actor had let down the residents of New Orleans with the beleaguered project.
Speaking with host Ashleigh Banfield in an interview shared on February 10, Austin said of Pitt: "They believed in [him]. They believed in the dream he sold them."
The lawyer went on: "Unfortunately, what they got is a bunch of broken promises…living in rotten houses that should be torn down to the ground and started over."
Austin added while Pitt's foundation has since closed its offices, he would continue ​​"fighting every day in court attempting to get them to come into court and answer some questions about what went wrong and how they are planning to make it right."
Following the devastation of Hurricane Katrina, Pitt helped raise millions of dollars to construct the homes, which were said to be introducing architectural and technological solutions to withstand storms in the region.
The homes, which were placed on elevated posts and had solar panels, sold for around $150,000 each, as an adjustment to local residents' income levels.
By January 2014, residents of more than 20 of the Make It Right homes reported defects within the structures of the buildings, leading to claims of a plethora of issues.
The residents said that the primary wood product used in the construction of their homes, TimberSIL, which coated wood fibers with sodium silicate to prevent them from decaying, was unable to withstand the humid weather conditions in Louisiana.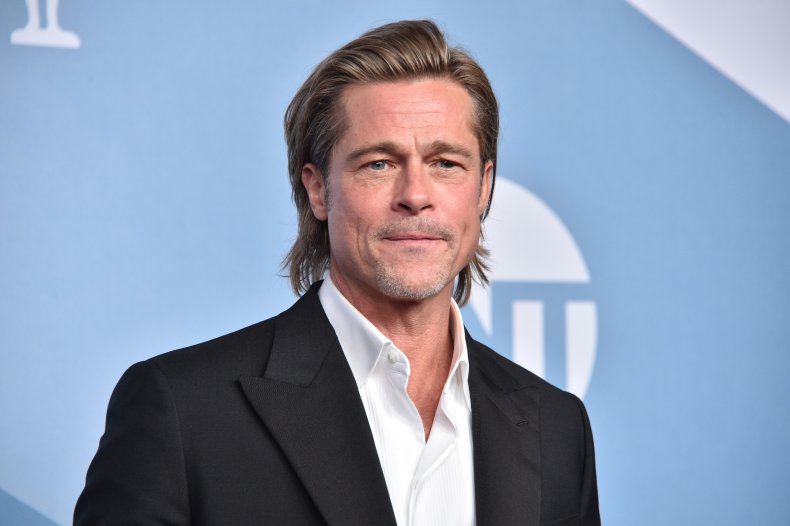 The foundation sued TimberSIL producers Timber Treatment Technologies for $500,000. Both parties settled for an undisclosed sum in 2017.
In June of 2018, the first Make It Right home was torn down, just seven years after it was built.
Later that year, homeowners Jennifer Decuir and Lloyd Francis sued the foundation and Pitt, among others, claiming that the materials used in the construction of their house led to a series of problems that included plumbing issues, structural failures, mold and electrical fires.
In a statement to Banfield last week, representatives of Pitt said that the actor "very much wants to facilitate" the issue coming to a positive resolution.
The statement read: "Brad was involved at the beginning to help the people of the Lower Ninth Ward, and obviously it is upsetting to see what happened after he had stepped back from the project and others took over.
"His attorneys have made it clear that he has no legal liability for the decisions made by others, but Brad remains personally committed to doing whatever he can to helping resolve the ongoing litigation.
"It was always something that was important to him from the beginning and he very much wants to help facilitate this getting to a much more positive end."