Brad Pitt Is on the 'Last Leg' of His Career
After a career spanning five decades, Brad Pitt admits he now feels like he's on the final stretch.
The Oscar-winning movie star and producer, best known for roles like Fight Club, Ocean's Eleven and Moneyball, gave a frank and open interview in the build-up to the release of his summer blockbuster, Bullet Train.
He spoke to author Ottessa Moshfegh for GQ where he discussed his upcoming movie, his hunt for hidden treasure and, ultimately, the final stages of his career.
Pitt is now 58 years old and has toned down his leading man appearances in the past decade. Instead, through his studio Plan B he has produced movies like The Departed, 12 Years a Slave and Moonlight.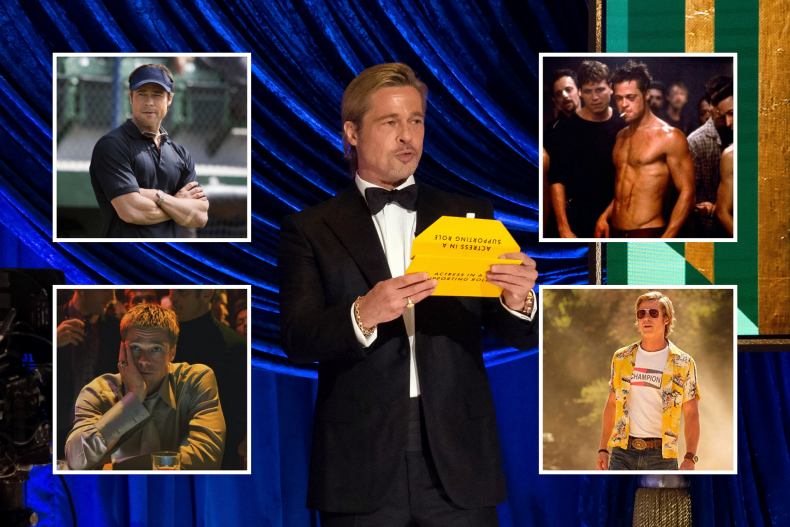 He told GQ that he is now trying to think carefully about what's ahead of him in the final stages of his career.
"I consider myself on my last leg," Pitt said, "this last semester or trimester. What is this section gonna be? And how do I wanna design that?""
At the age of 22, Pitt drove from the University of Missouri, where he was two weeks short of graduating, to Los Angeles, where he intended to start his career. He gained several small parts in TV shows in the late 1980s before he gained international acclaim for his role in 1991's Thelma & Louise.
He has since starred in dozens of movies, many of them as the leading man. His next role will see him play an assassin called Ladybug in the action thriller Bullet Train.
While Pitt acknowledges himself to be on the "last leg" of his career, it's unlikely he'll stop creating all together any time soon. "I'm one of those creatures that speaks through art," he told GQ. "I just want to always make. If I'm not making, I'm dying in some way." It was noted that Pitt has made more than just movies, as he creates sculptures, furniture, homes and wines.
Pitt has recently become embroiled in a legal dispute with his ex-wife Angelina Jolie. The pair had a controlling stake in the French vineyard and home Château Miraval, where they wed and vacationed with their family. Jolie reportedly sold her share in the winery to the company Tenute del Mondo in October 2021.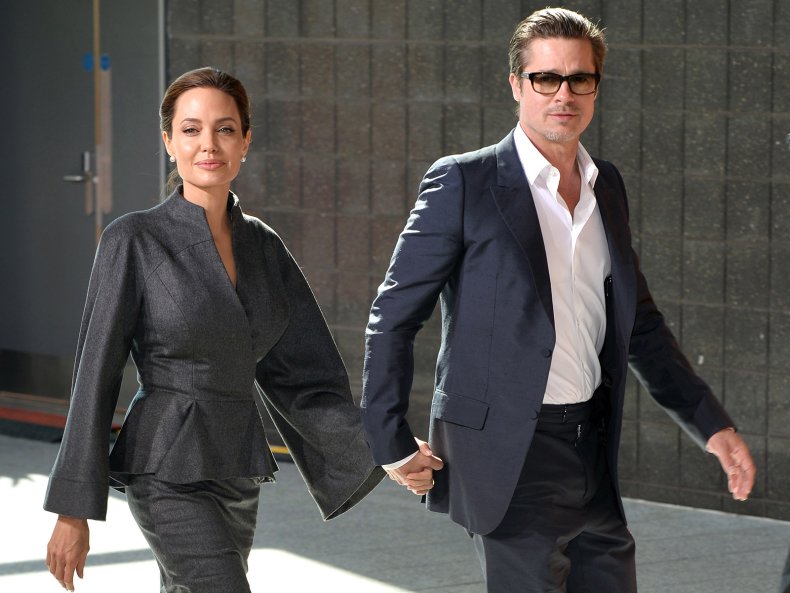 Pitt filed a lawsuit, saying in documents that Jolie intentionally "sought to inflict harm on" him by selling off her interests, as he claims they had agreed never to sell their interests in the company without first seeking the consent of the other.
The legal conflict between the pair could yet go to trial.
Pitt's upcoming movie Bullet Train has faced several delays but the studio Sony Pictures Releasing seem to have confirmed a release date of August 5, 2022. The summer blockbuster co-stars Joey King, Aaron Taylor-Johnson, Brian Tyree Henry, Michael Shannon, Zazie Beetz and Sandra Bullock.