Brad Pitt's New Legal Swipe at Angelina Jolie Compared to Depp v. Heard
Brad Pitt's long-running legal battle with ex-wife Angelina Jolie—which could result in a trial by jury—has drawn comparisons to the recent trial between Johnny Depp and Amber Heard.
Pitt, 58, and Jolie, 47, announced the end of their marriage in September 2016, with Jolie citing "irreconcilable differences" in her divorce filing.
While the Mr. & Mrs. Smith co-stars, who tied the knot in 2014, were declared divorced in 2019, they have since been battling over such factors as custody of their children and Jolie's sale of her shares of their wine business in France.
The erstwhile power couple purchased a controlling stake in the French vineyard and home Château Miraval, where they wed and vacationed with their family. Jolie reportedly sold her share in the winery to the company Tenute del Mondo in October 2021.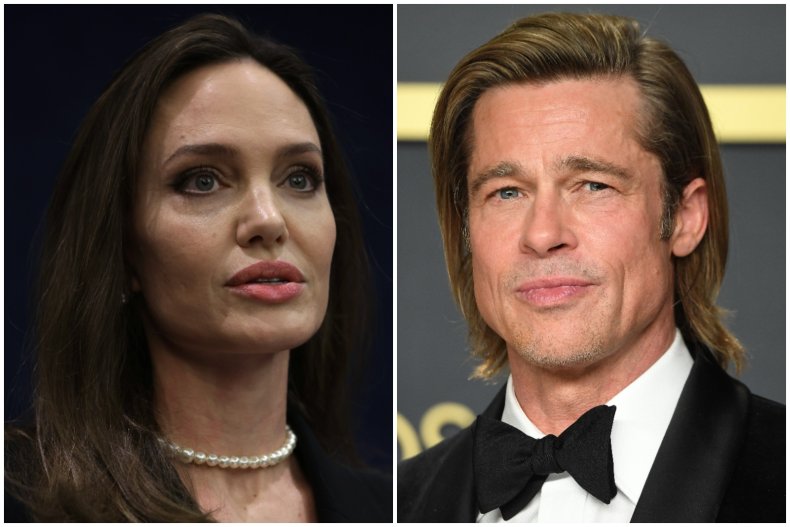 Pitt filed a lawsuit, saying in documents filed Friday June 3 at the Los Angeles County Superior Court that Jolie intentionally "sought to inflict harm on" him by selling off her interests, as he claims they had agreed never to sell their interests in the company without first seeking the consent of the other.
Per People, Pitt has stated that he grew the winery "into a multimillion-dollar global business and one of the world's most highly regarded producers of rosé wine," while accusing Jolie of contributing "nothing to Miraval's success."
According to Pitt's filing, Tenute del Mondo is "indirectly owned and controlled by Yuri Shefler, the Russian billionaire who controls the Stoli Group." He has stated that the company is "bent on taking control of Miraval."
With Pitt stating that Jolie's company, Nouvel, owed his business, Mondo Bongo, the right of first refusal ahead of the sale, he is now seeking damages "in an amount to be proven at trial" and wants the the sale to be declared "null and void."
The documents state that Pitt is seeking a trial by jury against Jolie.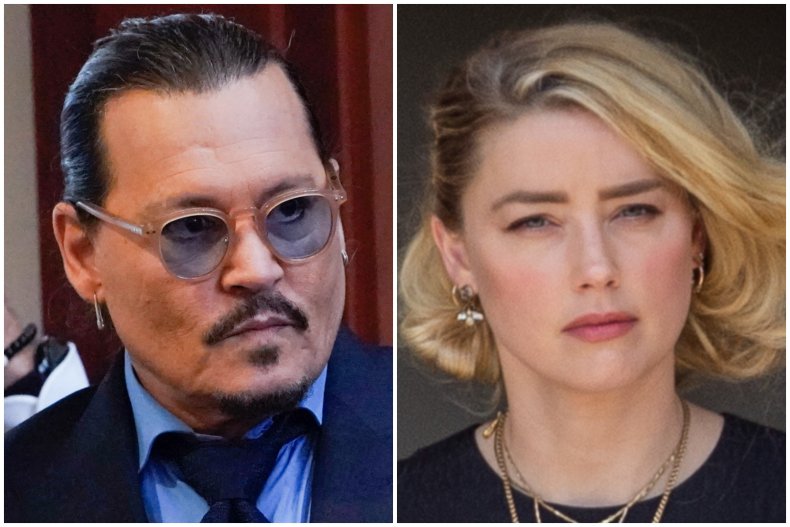 The prospect of a celebrity court battle comes after Depp and Heard's high-profile defamation trial, which was televised from a Virginia courtroom for six weeks between April and May.
Depp, 58, had filed a lawsuit against Heard, 36, over a 2019 op-ed published by The Washington Post, in which she said that she was a domestic abuse survivor.
While Heard did not name Depp in the article, his lawyers argued that it was clear she was referring to the actor. Head had countersued for $100 million.
Throughout their time in court, accusations of domestic abuse were flung from both sides, with each star denying the allegations. Many other allegations were made about their time together, including alcohol and drug use.
Depp emerged the victor, with the jury awarding him $10 million in compensatory damages and $5 million in punitive damages. The judge adjusted the punitive damages to $350,000, as Virginia law limits them. The jury awarded Heard $2 million in compensatory damages in her countersuit for nuisance.
Though there were many fans watching the trial speaking out in support of Depp, Heard has also had a dedicated faction of defenders, a number of whom have compared the trial to Pitt and Jolie's ongoing battle.
Last week, sex and culture critic Ella Dawson took to Twitter to share screenshots of fans calling for the actor to pursue defamation action against Jolie amid reports he was involved in an altercation with their eldest son, Maddox, 20.
"Brad Pitt fans want him to pursue legal action against his ex-wife, Angelina Jolie. Precedent has been set," wrote Dawson of the tweets, one of which included the hashtag "#JusticeForBradPitt," much like what had been used for Depp.
On Thursday June 2, Dawson returned to the thread to share a screenshot of an excerpt from People's article about Pitt's desire for a trial by jury.
"This is the door that Depp's jury opened," tweeted another apparent Heard supporter about the potential of a trial between the Hollywood superstars.
However, another countered that the jury simply did its job in coming to the verdict.
"No, the jury made their verdict based on evidence," one person wrote in response to the Heard supporter. "Nobody gets a free pass, that leaves every single door open. Dangerous thinking."
Similarly, another commented: "And what if it is true? He deserves due process. She deserves due process. EVERYONE deserves due process. So opening a door is due process. Seems pretty easy to comprehend. Words matter. Even the ones that are lies."
Insisting there is no connection between the legal actions, another said: "Brad Pitt suing Angelina Jolie over this wine company has nothing to do with Johnny Depp's win against Amber Heard, AH supporters. It has everything to do with Angelina selling her half of their wine company to a Russian oligarch."
In court documents, Pitt's legal team has accused Shefler of launching a hostile takeover of Miraval and attempting to obtain "confidential and proprietary information for the benefit of his competing enterprise."
Added the team: "Jolie has sought to force Pitt into partnership with a stranger, and worse yet, a stranger with poisonous associations and intentions."
Newsweek has contacted representatives of Jolie and Pitt for comment.