Mattel Releases Uno Braille For Visually Impaired Players
Uno, the popular card game, is expanding its audience by offering a Braille edition that can be played by both visually impaired and sighted users.
"We're making a real impact on a community that has been underserved," said Ray Adler, said Mattel's Global Head of Games. "We are proud to have UNO Braille on-shelves and to be making UNO more accessible and inclusive to even more families."
In addition to text information for sighted players, Uno Braille cards feature Braille markings on their corners to indicate the color, number or action.
Mattel said a chief goal was to normalize Braille for sighted people by allowing them to play together with blind and low-vision players with the same deck. Most games catering to the visually impaired require players to know Braille to play.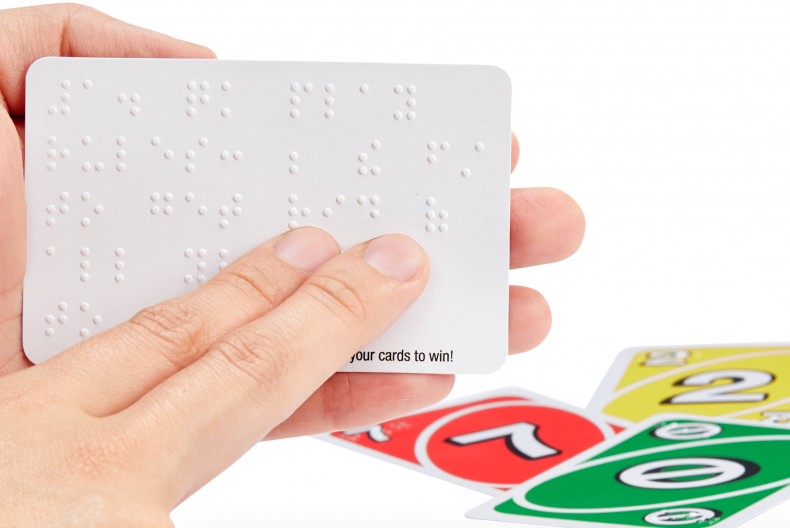 Another goal was to make the game readily available: Uno Braille will be sold online and at Target locations nationwide for $9.99.
Blind and low-vision players have made their own modified Uno decks before, according to Mattel. But the new version was developed in collaboration with the National Federation of the Blind, to ensure the final design was held to the highest standards.
"UNO Braille is doing more than making this beloved game more accessible," said Mark Riccobono, president of the National Federation of the Blind, "It's also helping promote the importance and normalcy of braille by putting it in places people might not expect—like in the game aisle at Target—and integrating it into the play of blind children. The fact that we are now able to play a classic game of Uno straight out of the box with both blind and sighted friends or family members is a truly historic moment for blind people."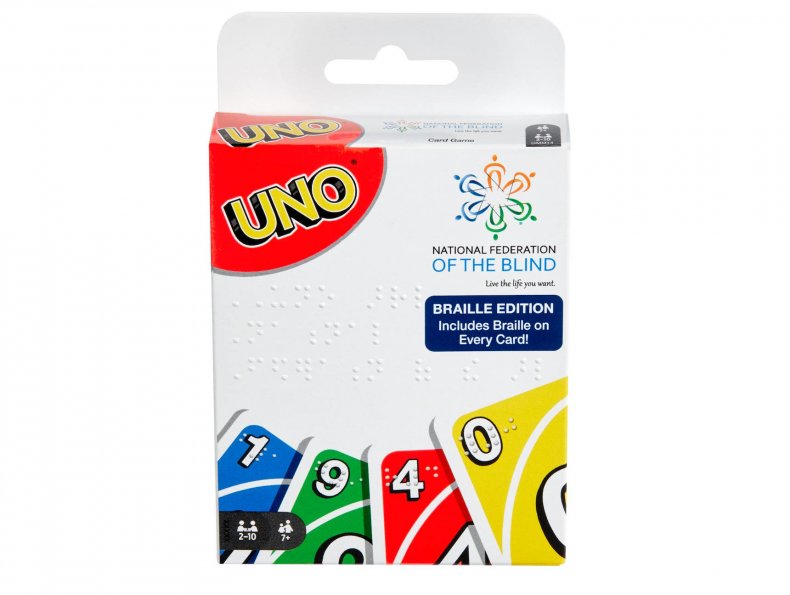 It's not the first time UNO has taken steps towards greater accessibility. In 2017, it introduced Uno ColorADD, designed for color-blind people.
"I look forward to enjoying UNO Braille with my own family and I know that blind people across the nation will embrace this important and exciting step toward more inclusion and accessibility," said Riccobono.
In August, Lego began offering Braille instructions for select kits. Blind entrepreneur Matthew Shifrin worked with Lego's Creative Play Lab on AI software to translate the toys' visual instructions into Braille letters and audio. Consumers can listen to audio instructions with their screen reader, listen to Lego's own audio or read instructions in Braille.
Earlier in the year, Lego introduced Braille Bricks to teach the language to blind and visually impaired children, with a toolkit comprised of adjusted Lego bricks that each correspond to Braille letters.