Florida Boy Fighting Brain Eating Amoeba Was Induced Into Hypothermia
A Florida boy who has been left hospitalized due to a suspected infection with a deadly amoeba continues to fight as doctors work to save his life.
Caleb Ziegelbauer, 13, got sick five days after he went to a beach in Port Charlotte with his family on July 1.
After showing symptoms including headache, fever and disorientation, he was taken to Golisano Children's Hospital where doctors suspected he had been infected with a brain-eating amoeba known as Naegleria fowleri—a single-celled organism that infects people when water containing the amoeba goes up the nose.
Infection with the amoeba is often deadly due to the damage it does to the brain. However, there have been some cases of survivors and Ziegelbauer's family are hoping the boy will fight the infection.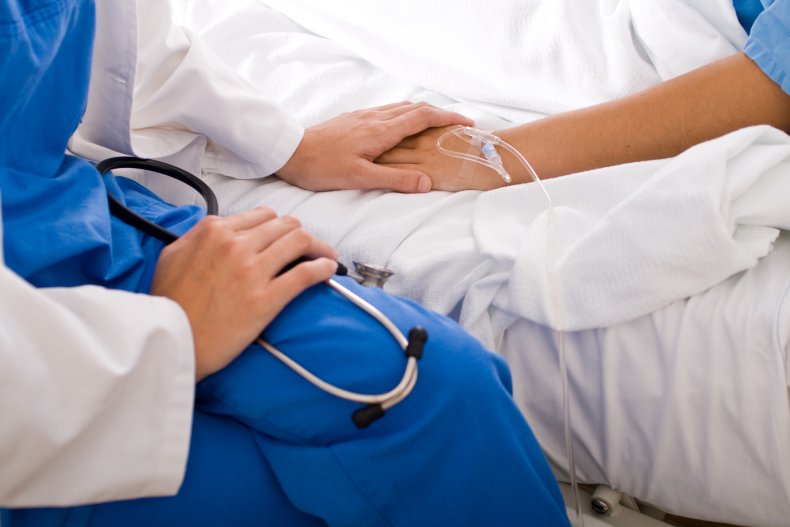 Ziegelbauer has now been hospitalized for nearly three weeks, in which time doctors have worked to reduce the inflammation in his brain.
The boy's family have set up a fundraising campaign, titled "Wake up, Caleb," on the crowdfunding platform GoFundMe, which as of Thursday morning had received $47,800 of its $60,000 goal to help ease the financial burden.
According to an update posted on the GoFundMe page on Wednesday, doctors decided to place Ziegelbauer into an induced state of hypothermia earlier this week in order to help his brain use less energy and heal.
"Monday, he was chilled to a frigid 93.5 degrees where he has remained since," Katie Chiet, Caleb's aunt, wrote in the update. "Caleb has been calm; his EEG has remained normal (they've had a video EEG set up to watch him like a hawk while he is sedated, ventilated, and cooled) so it is being discontinued now." Chiet added that Caleb was set to be re-warmed on Wednesday.
"Caleb's family remains grateful for all of the love and support we have received," Chiet wrote.
The technical term for Ziegelbauer's condition is Primary Amebic Meningoencephalitis (PAM), the disease caused by the Naegleria fowleri amoeba.
The condition is rare, with around three people being infected with the amoeba each year in the United States and most cases proving fatal. However, the disease is treatable with a mixture of drugs, and five people in North America are known to have survived the condition, with the most recent survivor being a 16-year-old boy in 2016, according to the U.S. Centers for Disease Control and Prevention (CDC).
Naegleria fowleri is commonly found around the world in warm fresh water, like lakes, rivers and hot springs, as well as in soil. In the U.S., it's particularly found in southern-tier states—though it has also caused infections as far north as Minnesota.
In addition, the amoeba can also grow in pipes, hot water heaters, and water systems including public drinking systems. Infections have occurred when people rinse their sinuses or nose with contaminated tap water. It should be noted that infection occurs when water containing the amoeba goes up the nose, not by drinking contaminated water, the CDC states.
No data exist to estimate the true risk of PAM, and it's unknown why certain people get infected with the amoeba while millions of others exposed to it do not.
Recommendations for prevention include holding one's nose shut when swimming or keeping one's head above water in bodies of warm freshwater; keeping one's head above water in hot springs and other untreated thermal waters; avoiding water activities in warm freshwater in periods of high water temperatures; and avoiding stirring up sediment, according to the CDC.
The CDC website also has advice on protecting health regarding sinus and nasal rinsing and public drinking water systems.