The Story Behind 'Cover Stories:' Brandi Carlile on How She Landed Adele and Obama for Charity Album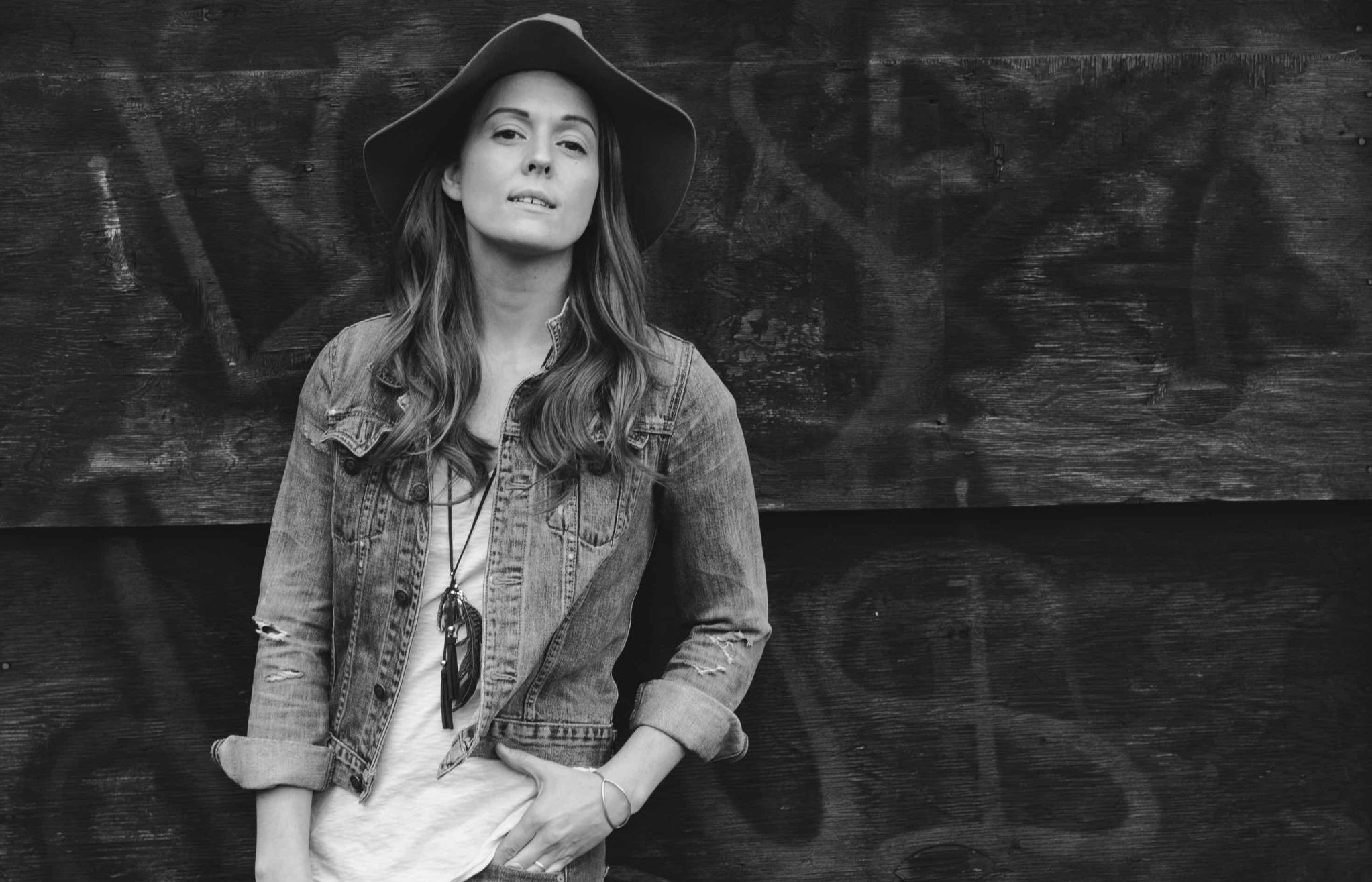 In April 2007, folk-rock singer Brandi Carlile released her second studio album, The Story. It was not an immediate chart-topping hit—peaking at No. 58 on the Billboard 200 album chart—but for Carlile, it is her most enduring record of the five studio efforts she has released in her career.
Despite The Story 's modest chart placement, Carlile's emotional outpourings on songs such as "The Story" and a hidden track called "Hiding My Heart" have helped it gain a more substantial following in the last 10 years. "The Story" has featured on Grey's Anatomy, television commercials and has been covered on reality singing competitions.
"One of the most important things about this album is that it resonated in such a way that it was a versatile [album]," Carlile tells Newsweek. "People used it at weddings, funerals, and it was sung on The Voice and X Factor. It never really went away. I'll never really understand why it never went away, but it resonated with people that wanted to continue to use the lyrics."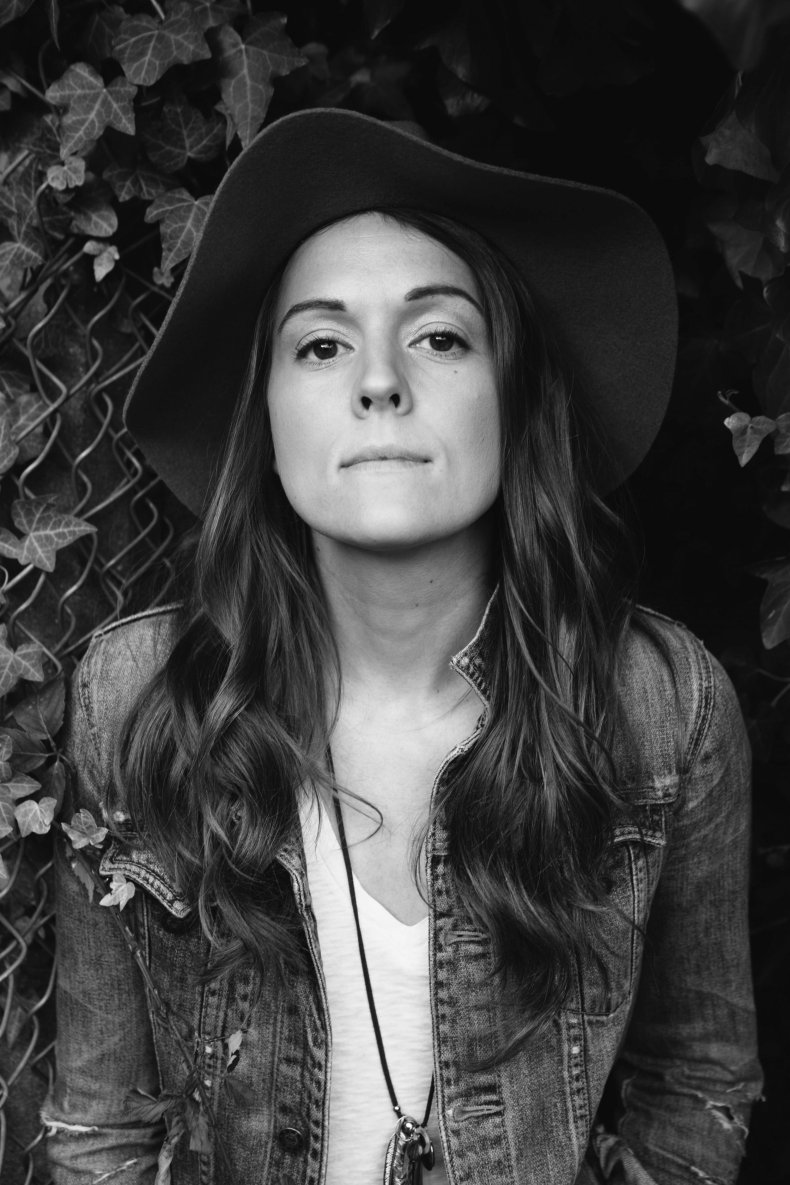 The biggest compliment paid to The Story was when Adele covered its hidden track and included it on her own multi platinum-selling 2011 album 21. The music superstar's cover of "Hiding My Heart" gave the song a surge in popularity and may have been what inspired Carlile's next move.
To mark the 10th anniversary of The Story, Carlile has gathered an impressive roster of artists to cover each of the songs—including Dolly Parton, Pearl Jam and Kris Kristofferson—on a new album called Cover Stories. All the proceeds from the LP, released Friday, will go to War Child, the U.K. charity committed to supporting young children caught in conflict zones.
Perhaps even more impressive is that Carlile got former U.S. President Barack Obama to lend his support to the project. "As an artist, Brandi Carlile is using her talent on behalf of the most vulnerable among us, children living in areas of conflict. She reminds us that, together, we can build for our children a more just, peaceful world," Obama wrote as the foreword for the record.
Here, Carlile explains to Newsweek what inspired Cover Stories and just how difficult it was to get in touch with Adele to include her version of "Hiding My Heart" on the record.
What is the story, pardon the pun, behind Cover Stories ?
My wife, Catherine, is from London and she worked for Paul McCartney's charity organization. When we got married, she left that job and joined me and moved [to the U.S.]. She helps me a lot with my activism and philanthropy. Our daughter, Evangeline, had just been born [in June 2014] and I was really struggling with reading the news and trying to wrap my head around the refugee crisis. Seeing the children, I couldn't reconcile that with my child's life and the sympathy and comfort she was born into by virtue of geography.
Catherine said, "You know, The Story is coming up on its 10th anniversary. If you want to raise money for the refugee crisis I think we can find a way to give Story away." She said there's a charity she worked with in the U.K., War Child, so we googled to see what they were up to. In a total coincidence, their leading campaign at the time was the "Story" campaign—we thought that had to be a sign. We called them and they said, "Yeah, we can help you put the record out." We decided to get bigger artists to record the songs to make more money for War Child.
How much footwork did it take to get these artists to agree to record for the album?
The effort was massive. Massive. It took me the better part of two years. I've never worked as hard making a record in my life. I was putting so much emotion into it—it's such an emotional subject matter to me—so having not written songs, because they were already written 10 years ago, I ended up writing letters to the artists and they ended up being a real creative expression of how I was feeling about the refugee crisis. So these letters are epically composed and sent out to everyone. Some people gave a polite "no," but almost no one didn't respond. And most of the people I asked agreed to do the project.
Who were you most surprised agreed to do the album?
That person's Dolly. I was absolutely shocked. I was actually more shocked that she had done it magically and turned it in. The second one was Pearl Jam. I was really surprised by that. They called and said, "Yeah, we wanna do it in the style of the Ramones." I still can't believe it.
Isn't it weird hearing other people's interpretations of your songs?
I don't want to sound like I'm being altruistic or pious but my mind was so in the arena of activism and fundraising. I knew people were going to turn in interpretations that were wildly different than anything I would have done. But I was more interested in them and their fans coming to the table and raising money for War Child and having a conversation that a lot of people in America weren't willing to have at the time.
Adele's cover of "Hiding My Heart" already existed. What did you make of it when you first heard it?
It's so funny because [The Story record producer] T Bone Burnett didn't like that song. He didn't want us to put it on the record...he didn't even want us to record it. He felt pretty strong he didn't like that tune. [Laughs] We recorded it and put it on the album as a hidden track, which was influenced by Nirvana, who had hidden tracks. It's deep at the end of the record.
When Adele covered it, it changed my heart about it. I feel like she's the one that gave that song a life. I was really excited when I heard it, like I was being introduced to it.
Do you feel like that song belongs to her now?
When she sings it, she sounds like she's singing about something different than what I wrote it about originally. It touched on something that was happening in her life that wasn't happening in my life. Yeah, I do, I do feel like that...I believe her more than I believe me.
How hard was it to get Adele's cover on the album? You tried to catch her attention with a cover of her song, "When We Were Young," on YouTube and promised to return the favor by recording a studio cover of your own.
That was a big journey. I still have to do that [recording] actually. I made a promise.
I thought that would be the easiest track to get because it had already been done. I took for granted that Adele was behind a fortress of majesty, because she's such a massive star she probably receives constant requests. Nobody really told me what it was exactly [that made her agree]…it might just be that's how long it took for her to hear about it. I started reaching out to her the week 25 came out and finally heard back about two weeks after she got home from tour.
Landing a foreword from Obama is a big coup, too. How did that happen?
I wrote Barack Obama a letter about what we were doing and I asked if he could lend any of his famously inspiring words that I could put into the project, and he said yes. Everybody here is wondering what his next move is going to be, so it's nice that people are hearing even something small.
Cover Stories: Brandi Carlile Celebrates 10 Years of The Story–An Album to Benefit War Child is out now