Brandon Calvillo, the 24-year-old member of David Dobrik's Vlog Squad, has come under fire for allegedly dating an 18-year-old girl named Lacy James. In Trisha Paytas' recent deleted video , where she compared David Dobrik to Ted Bundy and announces her break-up with Jason Nash over some inappropriate jokes, she shares that Calvillo was knowingly dating an underaged girl. This caused a storm on the internet, with reaction channels and other YouTubers running with the premise.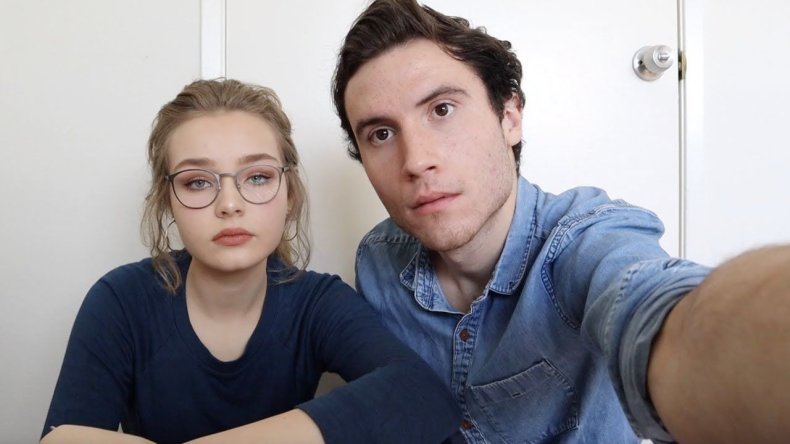 "We never thought we'd have to make this video, but there have been some rumors online about our relationship and they are really bad," Calvillo shared. The pair had met on dating app Bumble and started talking and "hanging out." At the time, James was only 17 years-old but the pair claim they had not "slept together" and were not dating at the time.
On their third meeting, David Dobrik decided to tag along and videotape the whole experience. The vlog, released on Feb 23 2018, had Dobrik in the backseat asking questions to Calvillo and James. "Is Brandon good at sex?" Dobrik asks, which James replied "honestly yes." According to the newest video, the pair had not slept together at this point and were merely lying for content.
"These jokes were very inappropriate because I didn't know she was 17 and neither did David," Calvillo says straight-faced in the video. "In hindsight it looks really bad and we never would have made those jokes if we had known." The day after Dobrik posted his video, Calvillo noticed there was a comment from a girl who claimed to go to the same high school as James and knew she was underaged. This of course freaked out Calvillo, who called James to confirm this and later Dobrik to help ease his mind. Comments on Dobrik's video about James' age were deleted, causing more theories to appear online.
After finding James' actual age, Calvillo told her that they couldn't see each other until she actually turned 18 year-old, which happened to be in one week. The pair met up "aired their grievances" as James put it and have been dating since, for more than a year.
"I'm 24 and you're about to turn 19, there's no problem here." Calvillo said. "And that's it."