Video: Brandon Ingram's Monster Dunk over Corey Brewer Sends Twitter into a Frenzy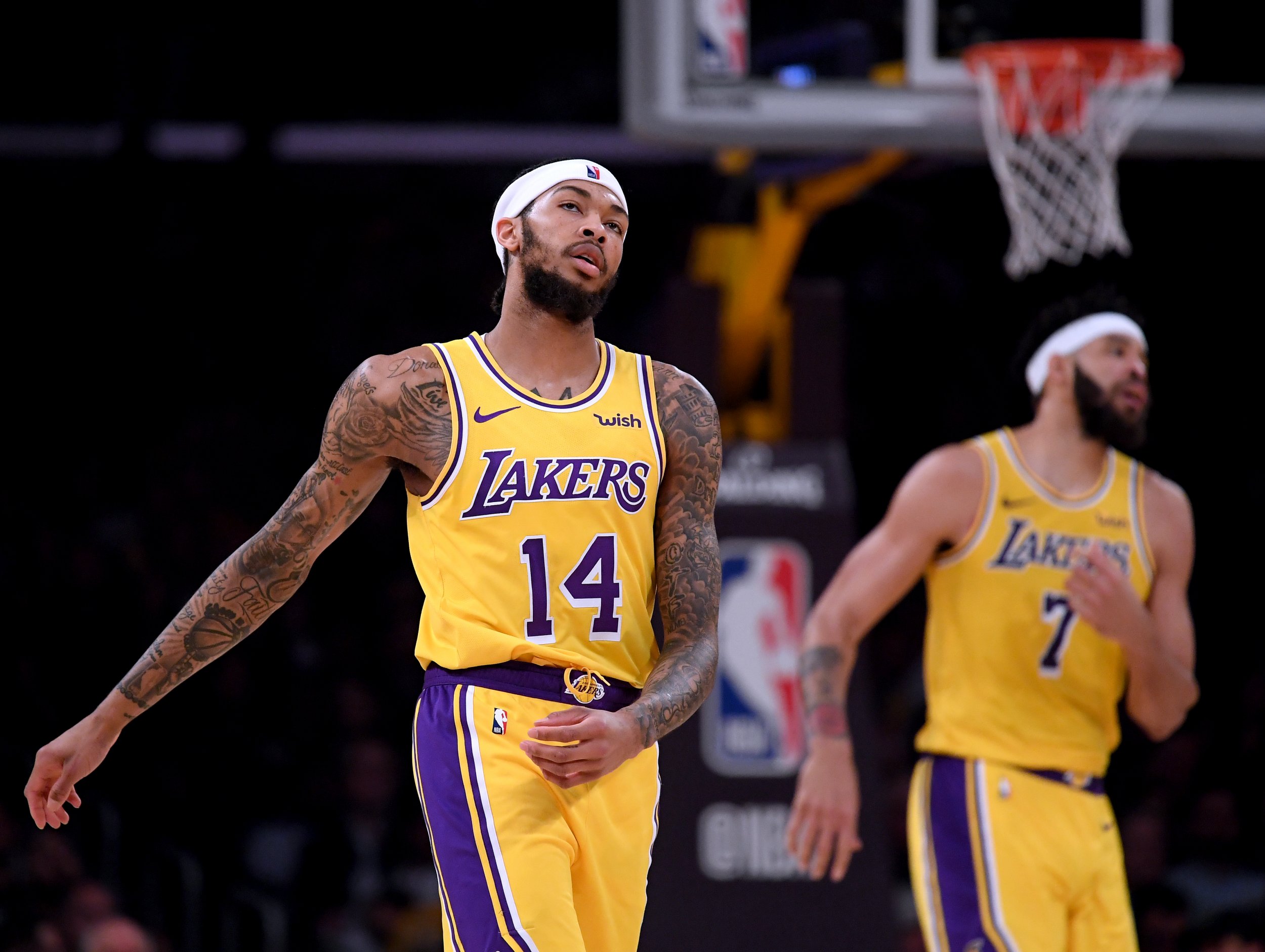 The Los Angeles Lakers lost to the Philadelphia 76ers on Tuesday night, but Brandon Ingram stole the show with a monster dunk over Corey Brewer.
The 21-year-old finished with a career-high 36 points, five assists and five rebounds in 39 minutes as the Lakers fell to a 121-105 loss on home court against the Sixers.
The Sixers led by as many as 24 points in second quarter, before Ingram inspired the Lakers on a 16-0 run in the second quarter, which he capped with a monster dunk over Corey Brewer that sent Twitter into a frenzy.
Without LeBron James, Lonzo Ball and Kyle Kuzma, all out injured, Ingram ran the lion's share of the Lakers offense, shooting an almost perfect 16-of-20 from the field and converting four of his five free throws.
However, while the Sixers' defense couldn't contain him, the other four starters for the Lakers combined for a meagre 28 points, with Kentavious Caldwell-Pope the only player to finish in double-digit in terms of points scored.
In his third game since returning from a finger injury, Rajon Rondo dished out 14 assists, while JaVale McGee came off the bench to add 17 points and 14 rebounds.
Despite rallying in the second quarter, the Lakers could not close the gap and never got closer than nine points in the fourth quarter, leaving Ingram to rue his team's slow start.
"We definitely gave them momentum at the start. We fought back but they pretty much had a rhythm throughout the game," he was quoted as saying by the Associated Press.
After the loss, the Lakers slipped to 26-25 for the season and are ninth in the Western Conference standings, two games behind the Los Angeles Clippers, who currently occupy the last playoff berth in the conference.
The Lakers are 6-11 since LeBron suffered a groin injury on Christmas Day and have plummeted down the rankings, but the team should welcome the three-time NBA champion back on Thursday night.
Philadelphia, meanwhile, improved to 33-18 and are tied with the Indiana Pacers for third place in the Eastern Conference.
Joel Embiid top scored for the Sixers on Tuesday night with 28 points and added 11 rebounds, marking the 34th game this season he's had at least 20 points and 10 rebounds.
Jimmy Butler finished with 20 points, six assists, five rebounds and five steals and Ben Simmons recorded 19 points, eight rebounds and six assists.
"I think Jimmy did an amazing job getting everyone open," Embiid said. "We still need to work on stuff to get better, but it was an amazing start."