LeBron James Injury Update: Lakers Star Could Be Back Within Days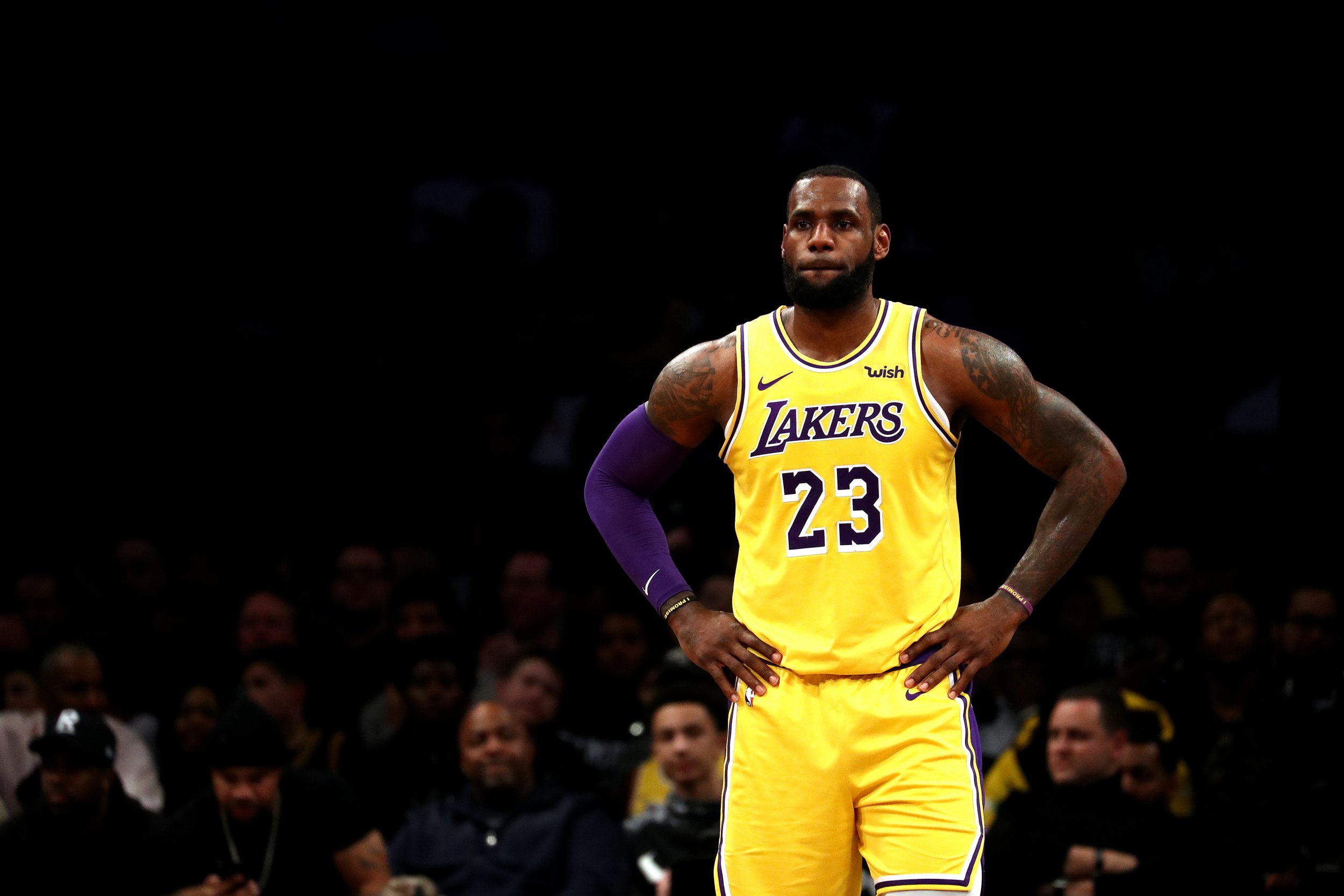 Los Angeles Lakers head coach Luke Walton has declined to put a timeline on LeBron James's return to action. The three-time NBA champion has missed the last 15 games since suffering a groin injury in a win over the Golden State Warriors on Christmas Day and there are doubts over when he will be back on the court.
"We'll see again tomorrow how he [James] is feeling," Walton was quoted as saying by The Los Angeles Times on Thursday night, after the Lakers lost 120-105 at home against the Minnesota Timberwolves.
"We'll kind of take it from there. I'm not going to throw out weeks or day. He knows what he's doing. He's taking care of his body and when he's ready to go, he'll go."
The four-time MVP took part in drills on Wednesday but is yet to experience full-contact practice since he was ruled out with injury a month ago. The Lakers are in the middle of a four-game home stand and aren't back in action until they face the Phoenix Suns on Sunday.
Walton suggested LeBron could still be involved against the team currently bottom of the Western Conference. "He's not out yet for Sunday," Walton told ESPN. "I guess that puts it in play."
The loss against Minnesota was the Lakers' third in a row and saw the 16-time NBA champion slip to 25-24 for the season.
The injury to the 34-year-old was compounded by Rajon Rondo's absence, who was also injured against the Warriors on December 25 and only returned on Thursday night.
The Lakers went 5-9 without the duo and have slipped from fourth to ninth in the Western Conference standings, 1.5 games behind the Los Angeles Clippers, who currently occupy the last playoff berth.
The 15-game layoff is already the longest amount of time LeBron has spent on the injury list since making his NBA debut in 2003. Even if the 14-time All-Star was to play all the remaining 33 regular season games, he would end up playing just 67 games this season, the second-lowest total in his career.
LeBron played only 62 games in the 2011-12 campaign, which was shortened as a result of the lockout between players and the NBA and saw each team play just 66 throughout the season.
Following their matchup against Phoenix, the Lakers end their four-game home stand against the Philadelphia 76ers on Tuesday, before embarking on a six-game road trip.
The stretch will see them take on the Clippers and the Warriors, before trips to Indianapolis, Boston, Philadelphia and Atlanta.