LeBron James Injury Update: Lakers Star to Miss at Least Another Two Games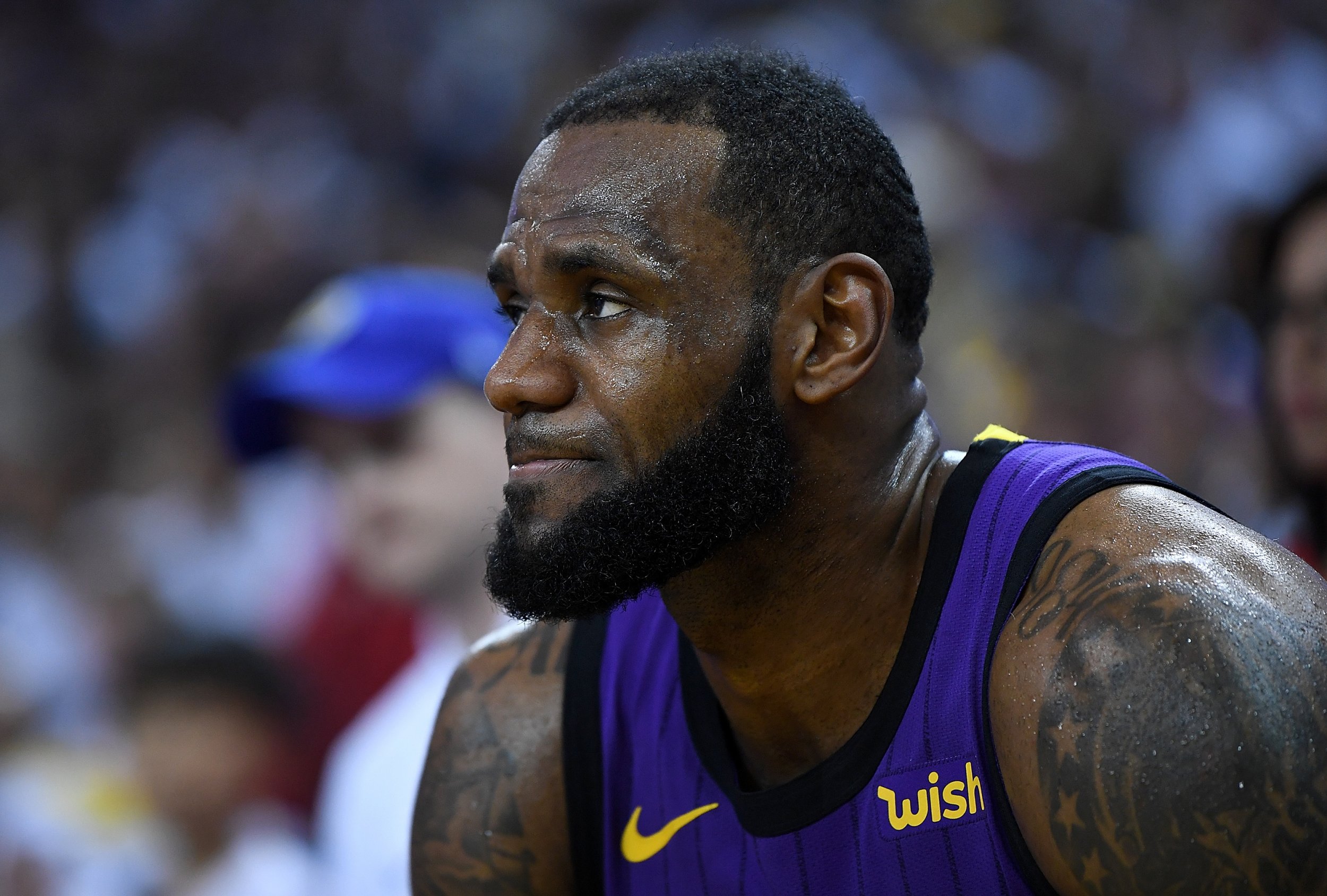 LeBron James is unlikely to return to action until next week, as he continues to nurse an injury that has kept him out for the best part of a month.
The three-time NBA champion has been sidelined since suffering a groin injury during a win against the Golden State Warriors on Christmas Day and has missed the last 11 games.
Read more: Twitter goes wild as Cavs beat LeBron-less Lakers in L.A.
LeBron's agent, Rich Paul, was quoted as saying byESPN that the 34-year-old will have his injury reassessed on Wednesday.
Lakers head coach Luke Walton sounded optimistic over the outcome of the fitness test.
"I think we'll get good news back," he was quoted as saying by Lakers Nation on Tuesday.
Walton also confirmed that LeBron, who was cleared to increase on-court activity last week, took part in practice on Tuesday but was limited to shooting and passing.
"He didn't do the up and down stuff," the Lakers coach said. "But he did the half-court shooting and passing."
Since their star got injured, the Lakers have repeatedly stated they would not rush him back and their stance hasn't changed. LeBron will not join his teammates on Thursday, when they begin a two-game road trip that will see them face the Oklahoma City Thunder and the Houston Rockets.
The 14-time All-Star, however, could return against the Warriors on Martin Luther King Jr. Day in Los Angeles at the beginning of next week.
LeBron's protracted absence comes at a difficult time for the Lakers, who face the three of the top four seeds in the Western Conference within five days.
The 16-time NBA champions are 4-7 without their talisman and have lost five of their last eight games, including home losses to the New York Knicks and the Cleveland Cavaliers, two of the worst teams in the NBA.
Los Angeles snapped a two-game losing streak on Tuesday night with a 107-100 win over the Chicago Bulls at Staples Center, despite almost squandering an 18-point lead in the fourth quarter.
Lonzo Ball top scored for the Lakers with 19 points, six assists and eight rebounds, while Kyle Kuzma recorded a double-double with 16 points and 12 rebounds. Brandon Ingram also finished with 16 points, adding nine rebounds and seven assists.
"It was a must-win today, I knew I had to pick up whatever I could," Ball was quoted as saying by the Associated Press.
"We were missing shots early but we got it together."
The Lakers improved to 24-21 with the win and remained tied with the Utah Jazz for the final playoff spot in the Western Conference.