Bravo's Real Housewife Crystal Minkoff on the Show's 'Missed Opportunity'
Crystal Kung Minkoff, the first-ever and only Asian American cast member of The Real Housewives of Beverly Hills talked to Newsweek at BravoCon 2022 about the frustration of not being able to have real conversations about race and bigotry with her fellow castmates.
Minkoffs' co-stars—including Kyle Richards and Garcelle Beauvais—sometimes take her to task for her choice of words. Minkoff took some heat last season and this season after she said she felt "violated" when castmate Sutton Stracke walked into her room while Minkoff was undressed to deliver her a jacket, and when she asked Stracke whether or not she's an "I don't see color" type of girl in a tense discussion about race.
The point of contention is usually that Minkoff could easily damage someone's reputation with unfounded accusations, which is of course true, but sometimes seems to miss the point, especially at this particular point in time in the country.
Minkoff's semantics and worldview are sometimes dismissed as being because she is a Millennial (she is the youngest of the bunch at 39 years old). At BravoCon 2022, Newsweek asked the reality star whether it was frustrating to try to have conversations about race and other topical societal issues and have the focus instead shift to people's reputations and the way words might hurt them.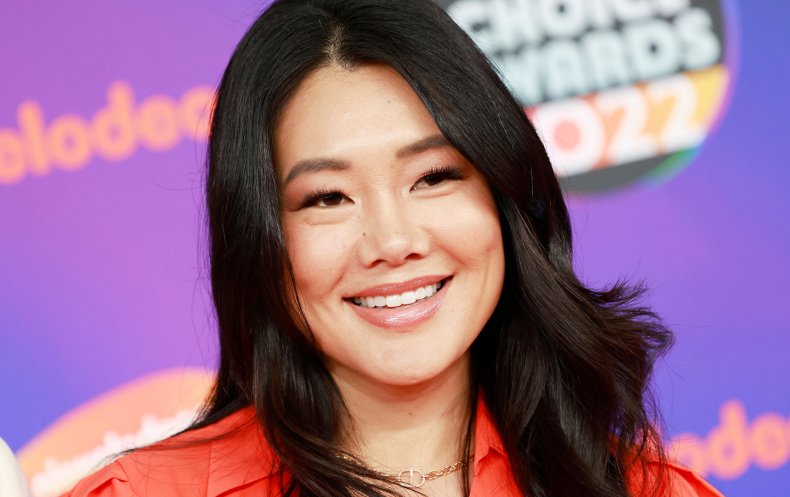 "I think that's what's interesting and important about the show, bringing people on, such as Garcelle and myself, that shows in a public forum the issues that we have to go through on the daily, of having those conversations and us feeling some kind of constant pressure to protect and guide and educate and understand. At the end of the day we tend to be the ones who have to take it on."
Beauvais became the first-ever Black American cast member of the Beverly Hills franchise in 2020.
"It's really hard," continued Minkoff, a self-professed liberal. "And I think what's really a struggle for me with this cast particularly is Garcelle and I are two people who are really open to having conversations in the most safe way. And I'm like, This is the most perfect opportunity; we're not out to hurt. We want open conversations. I understand what you're going through and I just want you to understand. It's a missed opportunity. But it is the experience we go through constantly."