In the midst of an eventful WWE Monday Night RAW at Madison Square Garden was the latest episode of Bray Wyatt's Firefly Fun House.
Wyatt's usual cryptic - and entertaining - skits were on full display this Monday, as he teased an encounter with "Stone Cold" Steve Austin while hyping his upcoming Universal Championship match at October's Hell in a Cell pay-per-view against Seth Rollins or Braun Strowman.
Check out the latest Firefly Fun House episode below.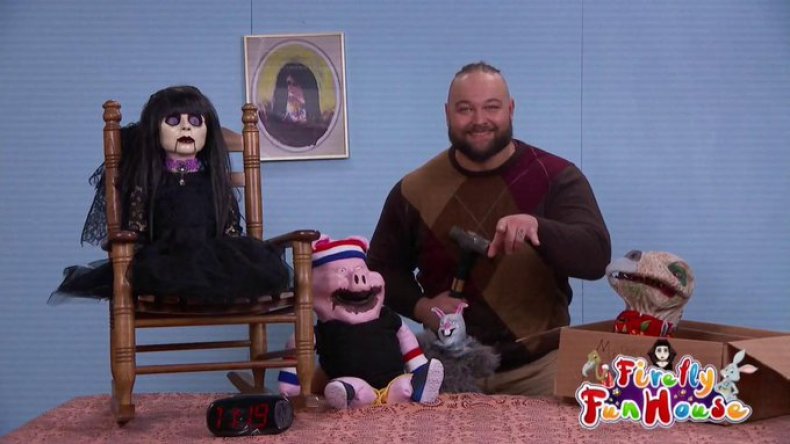 Wyatt continued to tease Austin by calling him a "stranger." Abby asks Bray what he plans to do about "Stone Cold" when Huskus the Pig refers to how Wyatt took care of other "strangers" like Kurt Angle, Mick Foley and Finn Balor. Bray says "The Fiend" hurt them.
But the most memorable bit from the episode was when Wyatt fixed Abby's clock that was stuck on "3:16" and changing it to "11:19." This moment had wrestling fans flocking to social media in search of a meaning to Wyatt's machinations.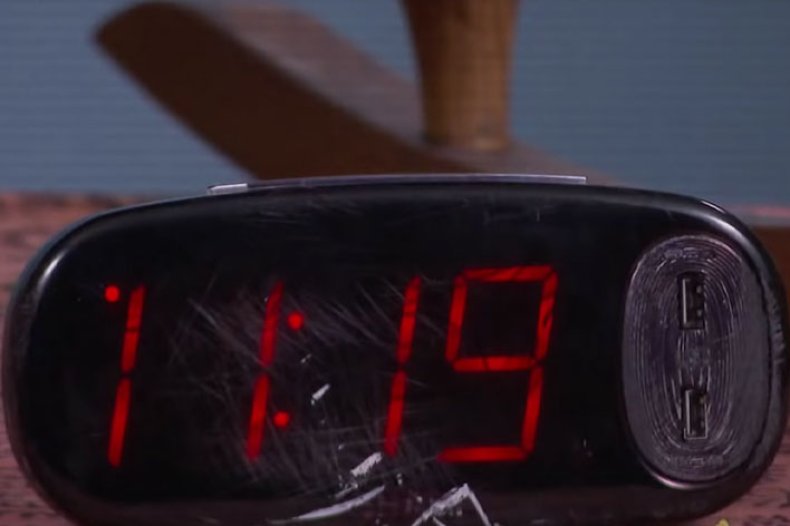 The two most common theories, so far, are that 11:19 references the debut of The Undertaker. Undertaker made his WWE debut on November 19, 1990, and Bray could be teasing an encounter with "The Deadman."
Bray Wyatt has attacked WWE Legends in recent weeks, including the aforementioned Kurt Angle, Mick Foley and Jerry "The King" Lawler, so he could be setting his sights on The Undertaker. Undertaker is making an appearance on the September 10 episode of SmackDown Live, so WWE fans will want to keep their eyes peeled to that show for more information.
The other popular theory is that Wyatt is quoting a bible verse. After winning the 1996 King of the Ring tournament, "Stone Cold" gave his iconic "Austin 3:16" speech. The speech was a twist on John 3:16, so Wyatt may be referencing a verse of his own.
Ezekiel 11:19 says, "I will give them an undivided heart and put a new spirit in them; I will remove from them their heart of stone and give them a heart of flesh."
WWE fans looking for answers from Wyatt himself may be disappointed, as the superstar replied to someone asking about the Ezekiel 11:19 theory.
SmackDown Live on Tuesday, September 10 will be live from Madison Square Garden starting at 8 p.m. EDT.
What do you think the 11:19 means in the latest Firefly Fun House episode? Let us know your theories in the comments section.
About the writer
Phillip Martinez is a game and culture reporter for Newsweek. Prior to joining Newsweek in 2018, he was a reporter and editor for iDigitalTimes and Player.One. A Bronx native, he graduated with his Bachelor's degree in Journalism from St. John's University in 2010. An avid Nintendo fan and wrestling mark, he's always looking to become a Pokémon Master while fantasy booking this year's WrestleMania. You can contact him at p.martinez@newsweek.com