Brazil Election Polls 2018: Where Jair Bolsonaro and Fernando Haddad Stand 10 Days Before Final Vote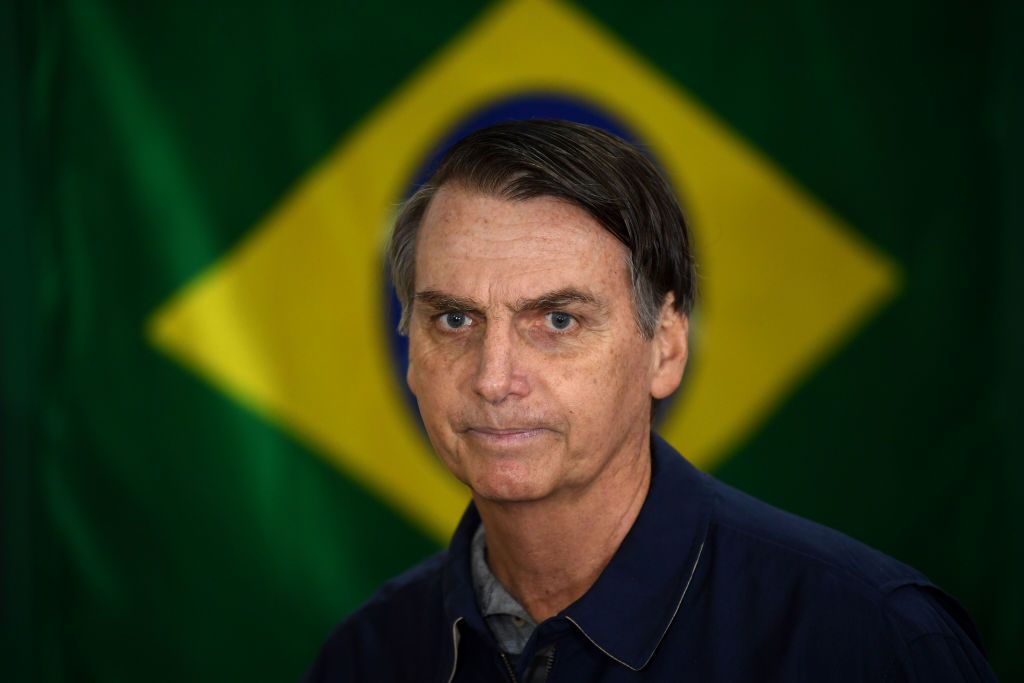 Brazil's far-right presidential candidate Jair Bolsonaro leads his leftist opponent Fernando Haddad by double-digits in polls just over a week before the second, and final, round of elections is held in the race to head Latin America's largest economy.
The latest polls from Datafolha and Ibope show that when given a choice between the two remaining candidates, Bolsonaro will take 58 or 59 percent, respectively, of the vote, compared to just 42 or 41 percent by Haddad.
More complex polls giving individuals the opportunity to say they are still undecided or plan to cast a blank protest vote indicate Bolsonaro still leads by double digits. In the Ibope poll, the far-right candidate still takes a majority, at 52 percent. Datafolha shows Bolsonaro at 49 percent, just shy of winning the majority required to seal his victory on October 28.
"This election is a vote 'against' instead of a vote 'for,'" Anna Prusa, an associate at Brazil Institute of the Wilson Center, told Newsweek, explaining that the rejection of Haddad has to do with his links to past corruption in his party, the Workers Party (PT). At the same time, many are opposed to the far-right positions of Bolsonaro.
"Essentially, the candidate who wins the presidency will be the candidate with the lowest rejection rate," Prusa said.
Bolsonaro's popularity has grown dramatically since the first round of voting took place on October 7. Prior to that, he was predicted to narrowly lose to Haddad in the expected event of a run-off.
"It seems very unlikely that Haddad will win," Prusa pointed out. "The spread between the two candidates is far beyond the margin of error with just 10 days left until Brazilians go to the polls."
Despite facing accusations of racism and sexism and being charged with inciting hatred, in addition to his voiced support for the South American country's former dictatorship and torture, Bolsonaro has seen his populist movement expand, even gaining support among many women.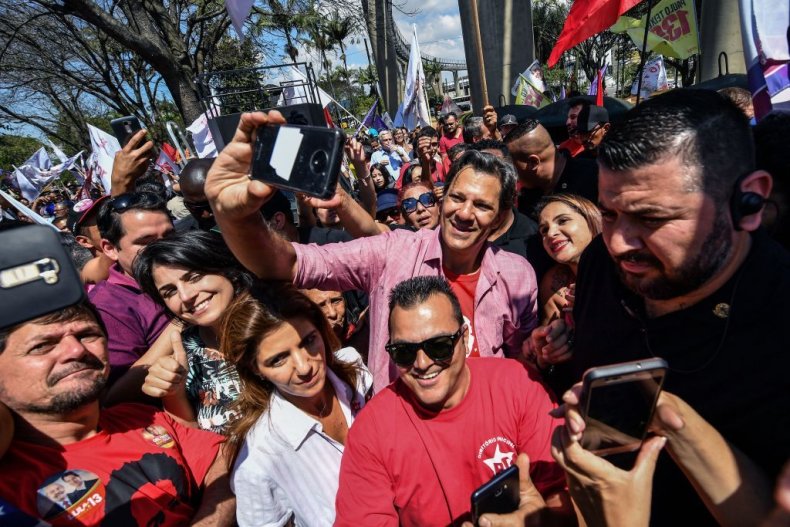 "There are real concerns among civil society, particularly among those working on environmental issues and human rights," Prusa said. "It seems clear that a Bolsonaro presidency would represent a retreat from Brazil's international leadership on these issues."
At the end of September, Brazilian women launched a massive campaign using the hashtag #EleNao (Not Him) to protest Bolsonaro's candidacy. Since then, the candidate has managed to use the demonstrations against him to bolster his approval. More than 42 percent of women voters now support his presidential bid, up from 27 percent less than two weeks ago.
"It was evident that Bolsonaro would have a problem with women," Márcio Moretto Ribeiro, a professor at the University of São Paulo who tracked pro-Bolsonaro content on Facebook, told The Guardian. "[But] Bolsonaro and his internet base reacted—they adjusted the discourse to position him on the side of women but against feminists."
"It's a risky strategy, but it worked," he pointed out.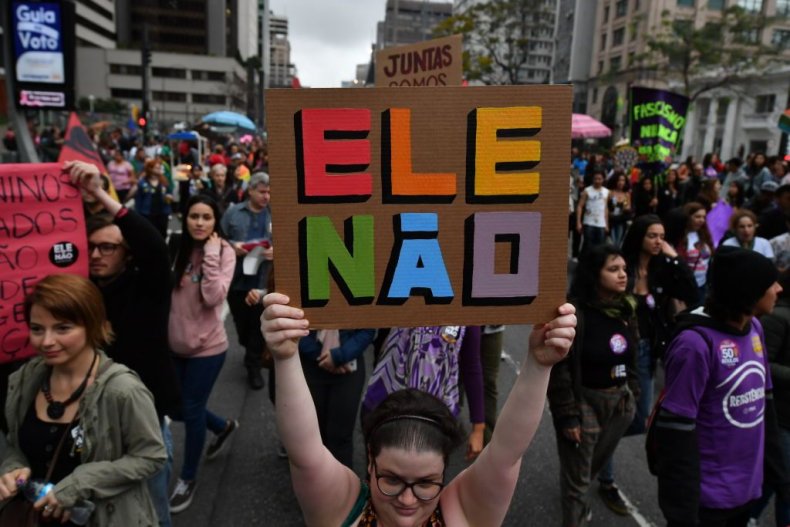 But part of that strategy has also come under serious scrutiny, with Brazil's Folha newspaper reporting on Thursday that businessmen have been bankrolling a massive campaign of "fake news" messages against Haddad. The report alleged that more than $3.2 million had been spent to send out the misinformation against Haddad and his Workers Party (PT) via WhatsApp and other social networks, which would be a violation of election laws in the country.
Haddad and his supporters announced that they will go to court to demand Bolsonaro be held accountable, Brazilian news site Veja reported. "Anywhere in the world, that would be a scandal of overwhelming proportions," Haddad argued, suggesting that his opponent could legally be removed from the race in favor of the candidate who came in third during the first round of voting.
"If confirmed, the practice may constitute abuse of economic power, leading to [Bolsonaro's] ineligibility in this specific election," Daniel Falcão, coordinator of the postgraduate course in electoral law at the Brazilian Institute of Public Rights, told Reuters. "The case law says that even if it was not him or the campaign, the candidate could be held responsible," he explained.