Brazilian Heads of Army, Navy and Air Force Resign as President Jair Bolsonaro Tightens Control
Brazilians were on edge after all three leaders of Brazil's armed forces resigned on Tuesday, raising concerns that Brazilian President Jair Bolsonaro is looking to consolidate control.
"Since 1985, we haven't had news of such clear intervention of the president with regard to the armed forces," Carlos Melo, a political science professor at Insper University in São Paulo, told the Associated Press.
The resignations come after Bolsonaro fired Defense Minister Fernando Azevedo e Silva on Monday. Azevedo e Silva reportedly told Bolsonaro the armed forces were loyal to the country's constitution, not the president, according to The Guardian.
The Defense Ministry announced the resignations in a statement that did not give reasons or the names of replacements. The leaders of the army, navy and air force met with the Brazil's new defense minister, Walter Souza Braga Nettto, Tuesday morning, just before the resignations were publicized.
"This is extremely important because it shows there is resistance in the armed forces to any kind of coup-mongering project...[and] Bolsonaro's authoritarian project," Eliane Cantanhêde, a journalist in Brasília, told The Guardian.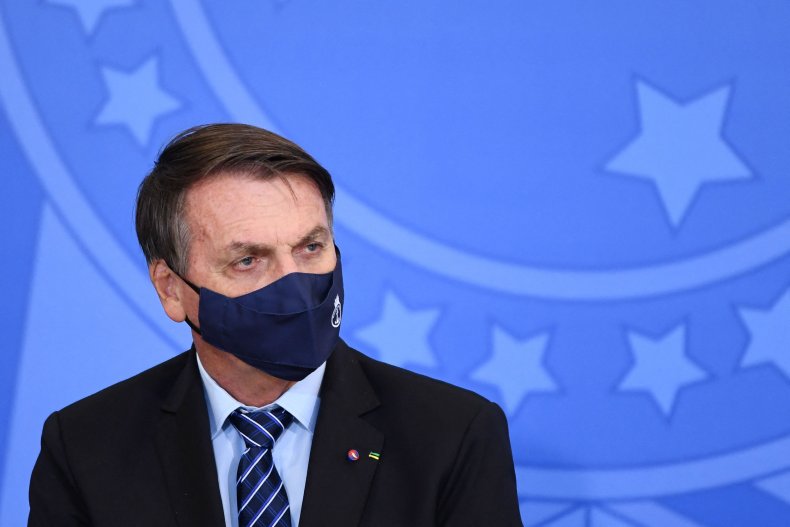 For more reporting from the Associated Press, see below.
Critics of Bolsonaro say they fear he might echo former President Donald Trump by questioning an election loss but will take stronger measures to resist it.
Bolsonaro also replaced Foreign Minister Ernesto Araújo, who was accused by some of impeding the supply of COVID-19 vaccines by making comments seen as insulting to the Chinese and by not aggressively seeking sources.
Bolsonaro also named a new justice and public security minister and a new government secretary.
Earlier this month, Bolsonaro also replaced his health minister, active-duty army General Eduardo Pazuello, the third health minister to leave office since the beginning of the pandemic. Pazuello, whose tenure coincided with most of Brazil's 314,000 COVID-19 deaths, was investigated by the Supreme Court for alleged neglect that contributed to the collapse of the health care system in Amazonas state this year.
Bolsonaro also tapped a retired army general to take over state-run oil behemoth Petrobras, seeking to appeal to supportive truck drivers who had threatened to strike over fuel price increases.
Meantime, the pace of vaccination has been slow, and the political turmoil is driving people's attention away from daily record highs in new coronavirus cases, Melo said.
With an average of some 2,400 deaths each day, Brazil accounts for a quarter of daily COVID-19 fatalities worldwide, according to Johns Hopkins University data.