Breastfeeding Can Give Lifelong Immunity Against Infection, Say Scientists Who Studied Mice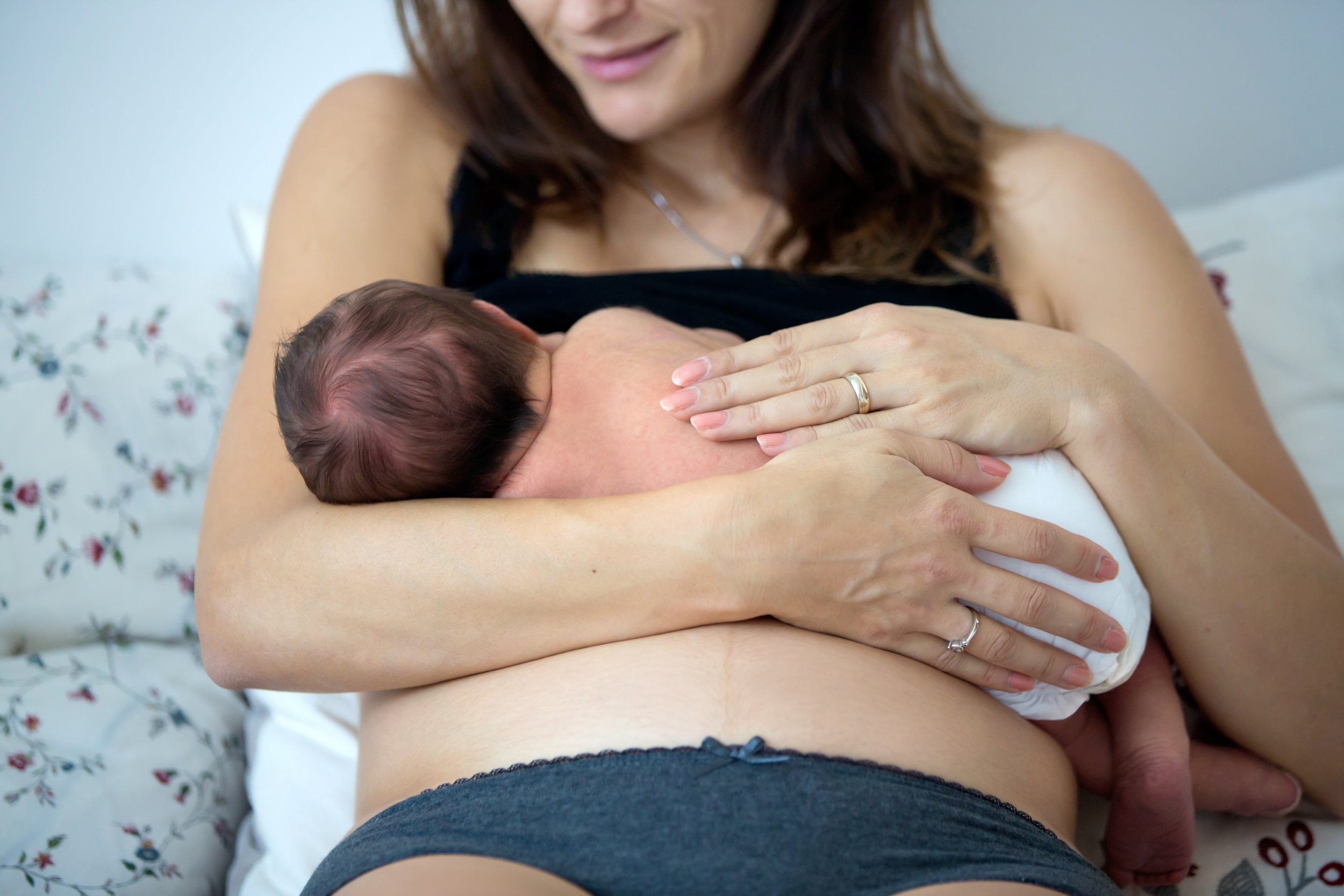 Breastfeeding can boost an infant's immune system for life, according to a group of scientists that studied mice.
The researchers infected mice with parasitic worms, known as helminths, before clearing the condition with drugs. They then bred these rodents with regular male mice. The team, who published their findings in the journal Science Advances, not only found that the babies were immune to the infection during breastfeeding, but also throughout their lives.
Existing studies show that mothers pass their protection against disease to their offspring through the womb, as well as during breastfeeding. This is partly because mothers pass on antibodies: proteins that help the body get rid of viruses and bacteria. It is thought this fades when breastfeeding stops. In this new study, scientists wanted to answer whether infants can gain immunity to specific pathogens, such as the helminth.
The team found the babies gained immunity thanks to the transfer of specific immune cells that fight disease, rather than antibodies.
Study co-author William Horsnell, of the Institute of Microbiology and Infection at the University of Birmingham in the U.K., told Newsweek: "We show that if a mother has had an infection before getting pregnant (and has resolved that infection) that the immune footprint this infection has left on her can protect her offspring for a long time (into adulthood). To the best of our knowledge this the first clear demonstration that breastfeeding can provide what may be permanent protection to offspring against an infection.
He explained: "The protection is mediated by the mother transferring immune cells to the offspring in her breastmilk. These cells then travel throughout the offsprings body and boost the offsprings ability to launch a protective immune response to control the infection."
Horsnell said in a statement: "This is remarkable and adds a new dimension to our understanding of how a mother can influence our health."
Adam Cunningham, Professor of Functional Immunity at the University of Birmingham, who also co-authored the work, said in a statement. "This work shows that maternal exposure to an infection can permanently alter offspring immunity. Currently vaccination of mothers to protect infants against infection is very important in boosting protection from infection to newborns, however this protection is considered to be transient."
He continued: "We are particularly interested in how these findings may help to design maternal vaccine strategies that provide longer-term protection to children."
"Our work shows that, in some cases, this effect can also be permanent. This could lead to the design of new vaccines that will be able to be given to a mother to transfer long-term immunity to her children."
According to the World Health Organization, exclusively breastfeeding a child until they are six months old can help with brain development, as well as avoiding malnutrition and cutting the risk of obesity.
These benefits can also reduce infections; sudden infant death syndrome; childhood leukemia; and heart disease in adulthood.
Breastfeeding can boost a mother's health too, by cutting her risk of developing breast and ovarian cancers, as well as osteoporosis, obesity and heart disease.
Last year, the World Health Organization said the health of tens of millions of babies worldwide are at risk because they are not breastfed in the first hour after birth.
This article has been updated with comment from William Horsnell​.