'Happy Birthday Breonna Taylor'—Woman Killed By Louisville Police Would Have Turned 27 Today
People are wishing Breonna Taylor a happy birthday on the day she would have turned 27, as well as sharing ways to help in the fight for justice. Taylor was shot and killed by police officers who entered her home in March. Black Lives Matter protesters are campaigning for justice for her, as well as for the deaths of George Floyd and Ahmaud Arbery.
In April, Taylor's mother filed a wrongful death suit that alleging the police had no reason to enter Taylor's home as the suspect they were looking for had already been placed in custody.
The police officers had used a no-knock warrant that allowed them to enter Taylor's home without identifying themselves. Taylor's partner, Kenneth Walker, thought the police were intruders and opened fire, hitting one officer. The Louisville police then shot around 25 bullets, hitting Taylor eight times.
Petitions calling for justice for Floyd, Arbery, and Taylor had collectively amassed more than 18 million signatures as of June 3. Today, social media users are paying tribute to Taylor on what would have been her 27th birthday.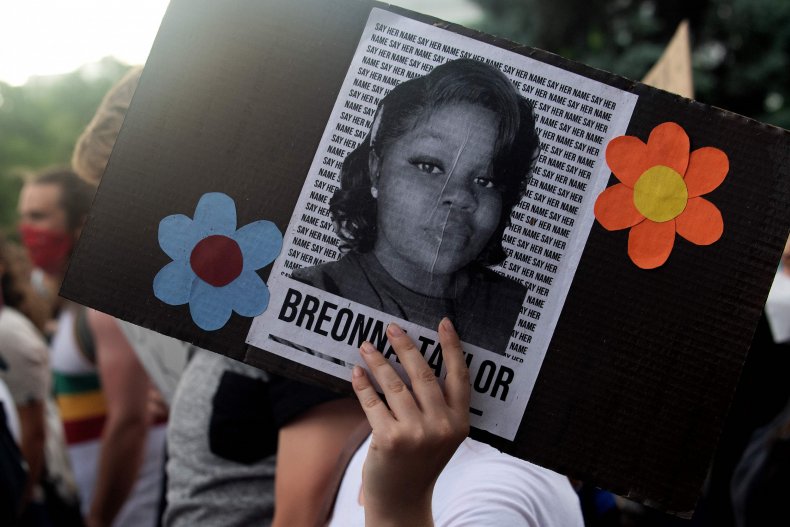 Bernice King, daughter of Martin Luther King Jr., said: "Today is #BreonnaTaylor's birthday. #SayHerName. Think of and pray for those closest to her. Dedicate time to work for #JusticeforBreonnaTaylor," and shared phone numbers to call and social media accounts to tag with a prepared speech calling for justice for Taylor.
R&B duo Dvsn said: "It's BreonnaTaylor's Birthday... happy birthday Queen. We not gonna shut up or stop until there's been justice for you. Rest in power and paradise!"
Actor Keith Powers said: "Happy Birthday Breonna Taylor. Let's continue to fight for justice on her behalf. #JusticeForBreonnaTaylor #SayHerName #BlackLivesMatter"
Alexis Isabel said: "Today would have been Breonna Taylor's 27th birthday. Rest in power, we're all fighting for you."
History educator Erica Buddington wished Taylor a happy birthday across a series of tweets and said: "Happy Birthday, Breonna Taylor. She would've been twenty-seven, today. We deserve to live full lives. You deserve justice. No peace, until it's served."
Drag queen Jan said: "Tomorrow would have been Breonna Taylor's 27th Birthday. I'll be donating $500 to her family's fund. My birthday 6 days after. If you were planning on buying my merch or venmoing me etc, You can donate here." They attached a link to a Go Fund Me page raising money for Taylor's family. The fundraiser has currently raised more than $2.3 million of a $500,000 goal.
Writer Cate Young shared a list of actions for "Friday's #BirthdayForBreonna initiatives," which include signing a petition, donating to the Go Fund Me, and emailing the Kentucky Attorney General.
Black Lives Matter protests have been taking place across the U.S. and internationally over the past week. They are protesting against police brutality and demanding justice for black people who have been wrongfully killed.