Brett Kavanaugh Allegations: Here's the List of Accusations Against Trump's Supreme Court Nominee
Brett Kavanaugh was hit with a third allegation of sexual misconduct dating back to his teenage years on Wednesday, further endangering his confirmation to the Supreme Court. Kavanaugh was once seen as a near certainty to become President Donald Trump's second justice confirmed to the highest court in the land, but Democrats have now called on him to withdraw, even as the White House publicly remains firmly in his corner.
Here are the details of the accusations leveled at Kavanaugh, all of which he has denied.
Christine Blasey Ford
California professor Christine Blasey Ford initially came forward anonymously in a July letter to the leading Democrat on the Senate Judiciary Committee, Dianne Feinstein, accusing Kavanaugh of sexual assault at a high school party in 1982.
"Kavanaugh physically pushed me into a bedroom as I was headed for a bathroom up a short stairwell from the living room," Ford wrote. "They locked the door and played loud music, precluding any successful attempts to yell for help.
"Kavanaugh was on top of me while laughing with Judge, who periodically jumped onto Kavanaugh," she continued. "They both laughed as Kavanaugh tried to disrobe me in their highly inebriated state.
"With Kavanaugh's hand over my mouth, I feared he may inadvertently kill me."
In an interview with Fox News Monday, Kavanaugh said, "I was never at any such party," adding that he "never sexually assaulted anyone, not in high school, not ever."
It was not until 10 days ago that Ford put her name to the allegation after the letter was leaked to the media. Since then Ford and her lawyers have been locked in negotiations about testifying before the Senate Judiciary Committee. A request for an FBI investigation has been rejected, but Ford was scheduled to testify, along with Kavanaugh, on Thursday.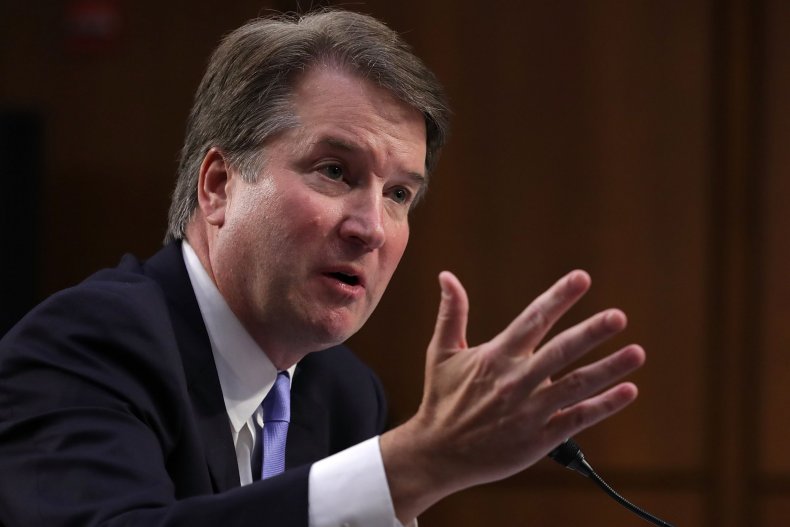 Deborah Ramirez
In a Sunday report by The New Yorker, Deborah Ramirez claimed that Kavanaugh exposed himself to her, thrust his penis in her face and caused her to touch it at a college party in 1983, when both were students at Yale University.
"I wasn't going to touch a penis until I was married," Ramirez said. "I was embarrassed and ashamed and humiliated."
She added: "Somebody yelled down the hall, 'Brett Kavanaugh just put his penis in Debbie's face.' It was his full name. I don't think it was just 'Brett.' And I remember hearing and being mortified that this was out there."
Kavanaugh responded with a statement vehemently denying the accusation.
"This alleged event from 35 years ago did not happen," he said. "The people who knew me then know that this did not happen, and have said so. This is a smear, plain and simple."
Julie Swetnick
A third accuser came forward on Wednesday, with lawyer Michael Avenatti releasing an affidavit from Julie Swetnick, in which she said Kavanaugh joined with other boys to spike girls' drinks at parties between 1981 and 1983. The intention of spiking the drinks, Swetnick wrote, was to "cause girls to lose their inhibitions and their ability to say 'no.'" The girls, she said, would be "'gang raped' in a side room or bedroom by a 'train' of numerous boys."
Swetnick said that she had a "firm recollection of boys lined up outside rooms at many of these parties waiting for their 'turn' with a girl inside the room. These boys included Mark Judge and Brett Kavanaugh."
Kavanaugh called the accusation "ridiculous."
"This is ridiculous and from the Twilight Zone," he said in a statement released by the White House. "I don't know who this is, and this never happened."