Brett Kavanaugh Investigation: Here are the Witnesses the FBI Interviewed—and the Many They Didn't
When Republicans on the Senate Judiciary Committee requested President Donald Trump to direct the FBI to reopen its background investigation last week into the sexual assault allegations against Supreme Court nominee Brett Kavanaugh, he obliged. But Trump ordered the investigation to adhere to two criteria, as requested by GOP members of the committee: limit the scope and limit the time line.
The instructed time line was much clearer than what the instructed scope was. As per the deal Republican Senator Jeff Flake demanded in order to offer his future vote for Kavanaugh on the Senate floor, the White House gave the FBI one week to investigate the claims. As a result of reported uncertainty by the FBI as to whom they may and may not interview, the list for those the bureau has not interviewed has grown longer than the list for those whom the FBI has interviewed.
The White House has stated that the FBI is free to interview whomever they'd like in order to determine the validity of sexual assault allegations against Kavanaugh. Three named women—Dr. Christine Blasey Ford, Deborah Ramirez and Julie Swetnick—have so far publicly come forward with accusations, but that doesn't mean they've all been interviewed. And with a looming Friday deadline, time is running out. Multiple media reports suggest the FBI could wrap up its investigation as early as Wednesday evening.
This is who the FBI has interviewed so far, based on public statements made by these people, through their attorneys or through media reports.
Mark Judge: Ford, Kavanaugh's first accuser, alleged Judge was also in the room when Kavanaugh held her down on a bed and attempted to forcibly remove her clothing at a high school house party in the early 1980s. Judge was reportedly a good friend of Kavanaugh's. Ford alleged the two men were so drunk, they were "pinballing" off the walls as they walked down the stairs following the assault. Judge said he had "no memory of this alleged incident," he did not "recall the party" and he "never saw Brett act in the manner" that Ford described. As of Tuesday, a lawyer for Judge told CNN he had completed his interview with the FBI.
Deborah Ramirez: Ramirez was the second woman to come forward with a sexual misconduct claim against Kavanaugh, alleging he drunkenly thrust his penis in her face against her will during a dorm party at Yale University in the 1980s. Her attorney, John Clune, said Ramirez spoke with the FBI for more than two hours on Sunday.
"At the end of the interview, her lawyers provided the FBI the names and known contact information of additional witnesses (totaling more than 20) who may have corroborating information," said Clune, adding that they were "not aware of the FBI affirmatively reaching out to any" of those witnesses. "We have great concern that the FBI is not conducting—or not being permitted to conduct—a serious investigation," Clune said.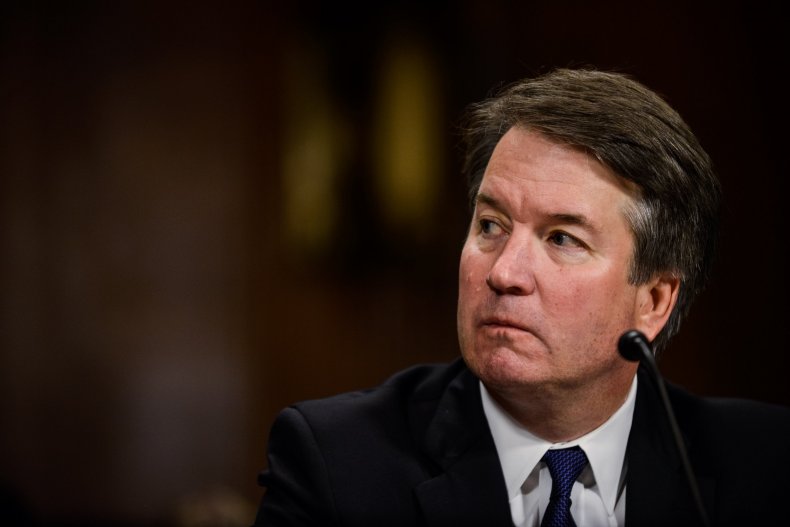 Leland Keyser: Keyser was a high school friend of Ford's who Ford said was at the house the night Kavanaugh sexually assaulted her. Keyser's attorney, Howard Walsh, told the Judiciary Committee in a letter that though Keyser "does not know Judge Kavanaugh and has no recollection of ever being at a party or gathering where he was present, with, or without, Ford," she "believes Dr. Ford's account." Walsh has since said Keyser met with the FBI on Saturday.
Patrick "P.J." Smyth: Smyth, a former high school classmate of Kavanaugh's, was also present in the house the night of Kavanaugh's alleged assault, according to Ford's account. Smyth has denied Ford's allegations, saying he had "no knowledge" of the party and has "never witnessed" Kavanaugh mistreat women.
Those four people–Judge, Ramirez, Keyser and Smyth–were believed to be the only people the White House initially allowed the FBI to interview. In a later statement, the president and his staff said the FBI was free to interview whomever it would like, so long as the investigation was completed by Friday.
Tim Gaudette: Gaudette, a former high school classmate of Kavanaugh's at Georgetown Prep, interviewed with the FBI Tuesday. Gaudette's name was brought to light after it was mentioned on Kavanaugh's calendar as the host of a July 1, 1982, party. Kavanaugh's calendar description read: "Tobin's house—Workout/Go to Timmy's for skis w/Judge, Tom, PJ, Bernie, Squi." "Skis" referred to "brewskis," or beer. The alleged people in attendance and the time of year fit part of Ford's allegations, causing some lawmakers to point to the date as the possible house party Ford alleged the altercation with Kavanaugh occurred.
Chris Garrett: Garrett's nickname was "Squi," one of the names mentioned on Kavanaugh's calendar as present for the July 1, 1982, party. His lawyer, William Sullivan, said Tuesday that Garrett completed his FBI interview.
The three most obvious names absent from that list are Kavanaugh, Ford and Swetnick.
During his testimony to the Judiciary Committee, Kavanaugh pushed back against the notion a renewed FBI investigation was needed, signaling he would most likely not want to offer up additional comments.
In a statement Wednesday afternoon, Ford's attorneys said they still had not heard from the FBI about scheduling an interview with her as a follow-up to Ford's original testimony before the Judiciary Committee last week.
Swetnick's attorney, Michael Avenatti, who released another sworn statement from a new, unnamed accuser Wednesday morning, confirmed to Newsweek Wednesday afternoon that neither of his clients had been contacted by the FBI. Avenatti has called the so-called "investigation" a "sham." Swetnick alleges that Kavanaugh would inappropriately touch girls at parties, was an "aggressive—very sloppy drunk, very mean drunk." She also alleges Kavanaugh and Judge were in the same part of the house when she was "shoved into a room" and gang-raped, but said she was unaware of their involvement, if at all.
In addition to Kavanaugh, Ford and Swetnick, the list of people who have not been interviewed swells to dozens when counting the more than 20 names Ramirez gave and countless other Yale classmates who have reportedly taken it upon themselves to contact the FBI with their accounts on what Kavanaugh was like when they knew him.
Liz Swisher, a former Yale classmate of Kavanaugh's, told CNN he perjured himself with many of his answers to the Judiciary Committee. Chad Ludington, another former Yale classmate of Kavanaugh, told CNN and the FBI that Kavanaugh got in a bar fight with someone that resulted in the arrest of a mutual friend.