A Yale classmate of Brett Kavanaugh's released a statement Sunday alleging that the Supreme Court nominee lied under oath during his testimony before the Senate Judiciary Committee last week when describing his drinking habits as a student at the prestigious university. Chad Ludington said Kavanaugh provided a "blatant mischaracterization" of his drinking days at Yale during a Fox News interview and at his hearing over sexual assault allegations brought against him by Christine Blasey Ford.
Ludington wrote that he was "deeply troubled" by Kavanaugh downplaying his drinking habits during his teenage years, adding that he "cringed" while watching his Senate testimony. Kavanaugh repeatedly said that he "liked beer" but never drank to excess or to the point where he blacked out.
Testifying earlier in the day, Ford said she feared Kavanaugh was going to rape her during a high school party in 1982. A second accuser, Deborah Ramirez, alleged that Kavanaugh exposed himself to her, thrust his penis in her face and forced her to touch it while the pair were both at Yale.
"The fact is, at Yale, and I can speak to no other times, Brett was a frequent drinker, and a heavy drinker," Ludington wrote. "I know, because, specially in our first two years of college, I often drank with him. On many occasions I heard Brett slur his words and saw him staggering from alcohol consumption, not all of which was beer."
Ludington said that on one occasion, Kavanaugh's drinking and aggressive manner resulted in a friend being arrested.
"When Brett got drunk, he was often belligerent and aggressive," Ludington said. "On one of the last occasions I purposely socialized with Brett, I witnessed him respond to a semi-hostile remark, not by defusing the situation, but by throwing his beer in the man's face and starting a fight that ended with one of our mutual friends in jail."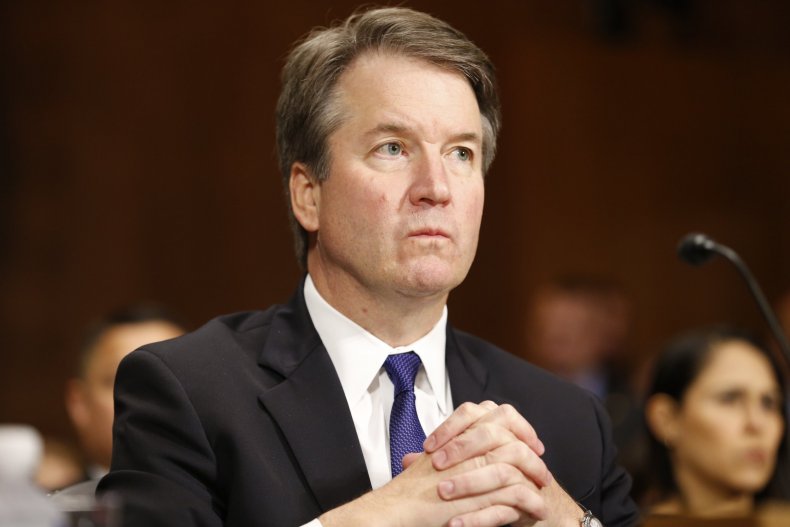 Ludington added that he was willing to share his account with the FBI, which is currently conducting a supplementary investigation into the accusations against Kavanaugh from both Ford and Ramirez. The investigation was called for on Friday, after Republican Senator Jeff Flake had a dramatic change of heart and said he would only vote to approve Kavanaugh's nomination through the Senate Judiciary Committee if a floor vote was delayed for a week in order for a probe to be conducted.
Flake is one of three Republican senators, along with Lisa Murkowski and Susan Collins, whose votes likely will decide whether or not Kavanaugh is confirmed.
While Ludington did not believe his former classmate's behavior as a young man disqualified him for the Supreme Court position, Kavanaugh's misrepresenting his past was cause for him not to be confirmed to the Supreme Court.
"I do believe that Brett's actions as a 53-year-old federal judge matter," Ludington wrote. "If he lied about his past actions on national television, and more especially while speaking under oath in front of the United States Senate, I believe those lies should have consequences."
Speaking at a news conference Monday, Trump appeared to contradict Kavanaugh's testimony playing down any issue he had with drinking.
Kavanaugh, Trump said, had conceded that he had "difficulty as a young man with drink...He was very strong on the fact that he drank a lot."
Update: This story has been updated to include comments from President Donald Trump about Brett Kavanaugh's drinking.