Staffers at D.C. Restaurant, Where Protesters Heckled Ted Cruz, Received Death Threats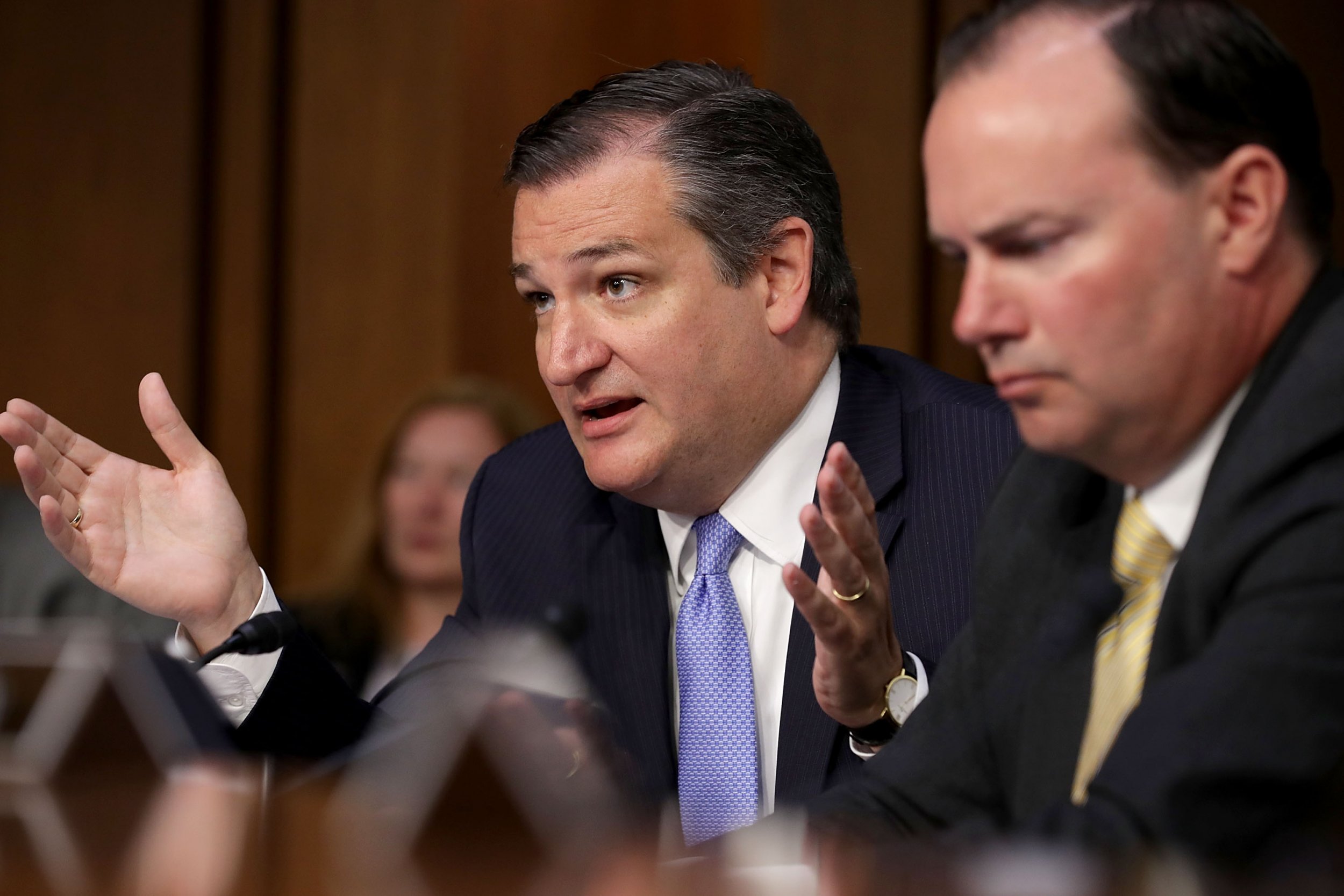 Days after protesters bum-rushed Sen. Ted Cruz and his wife at Fiola, an upscale Italian restaurant in Washington, D.C., and forced them to leave by a side entrance—the owner announced that he, his staff and their families are being targeted with "life-threatening messages."
In a statement, Fabio Trabocchi, chef-owner of Fiola, said that his staff showed "remarkable grit and calm" when they escorted the senator and his wife out of the restaurant on Monday evening without "skipping a beat with other dinner guests."
"Personally, I am blessed to work with the staff who have handled the harassment and life-threatening messages we and our families have received in the wake of the event," Trabocchi wrote. "It is scary to hear anger directed at you and those you love.…"
He added that he has beefed up security as well as privacy consultants and investigators "across our restaurants to ensure the ongoing future privacy, safety and security of our staff and guests."
Cruz was dining with his wife when they were interrupted by the chorus of protesters chanting "We believe survivors!" to show up the senator's support of Judge Brett Kavanaugh who is up for confirmation to the Supreme Court post left vacant when Justice Anthony Kennedy retired in July.
The confrontation inside Fiola was captured on camera and followed up by a tweet from Smash Racism DC that read: "We Believe Survivors! Cruz has been friends with creep Kavanaugh for 20 years. Now Cruz is on judiciary committee hearing his testimony. Fascists not welcome! #CancelKavanugh"
Another follow-up message read: "This is a message to Ted Cruz, Brett Kavanaugh, Donald Trump and the rest of the racist, sexist, transphobic, and homophobic right-wing scum: You are not safe. We will find you. We will expose you. We will take from you the peace you have taken from so many others."
After the footage of the heckling was taken down by Facebook, the group mocked the hearty dinner Cruz was enjoying.
"He could have dined on a lavish four-course meal for only $145 while millions of Americans struggle to buy groceries," the Facebook post read. "He might have sampled from the top shelf wine list as migrant children languish in cages."
The same group, as well as several other political groups, were credited by Smash Racism DC with having "interrupted Ted Cruz's peaceful meal."
Cruz is an outspoken member of the Senate Judiciary Committee, which is tasked with deciding on whether Kavanaugh should sit on the court after Dr. Christine Blasey Ford claimed he attempted to sexually assault her at a house party in the early 1980s.
Kavanaugh has denied the accusations and called them a "last-minute character assassination."