The British reggae group UB40 have become unlikely inclusions in the debate over the behavior of Supreme Court nominee Brett Kavanaugh as a young man.
It has been reported that Kavanaugh was involved in a bar fight after a concert in September 1985 by the group from Birmingham, England, which enjoyed chart success in the 80s with hits such as Red Red Wine and I Got You Babe.
The New York Times obtained a police report detailing how Kavanaugh, who was with his friends, which included future NBA player Chris Dudley, threw ice at another man who they thought might have been the group's singer, Ali Campbell.
Dudley denied the accusation while Kavanaugh did not want "to say if he threw the ice or not," the police report said.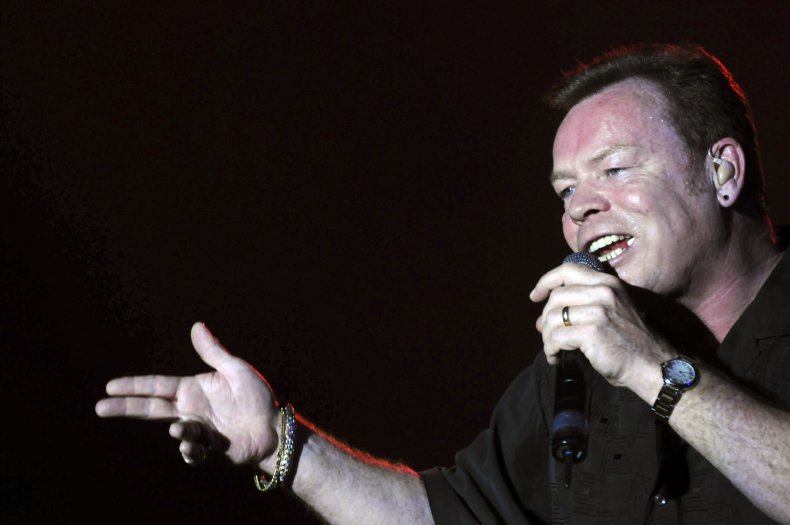 One of Kavanaugh's classmates, Chad Ludington, issued a statement on Sunday detailing what happened.
He said that the group saw a man they thought resembled the singer. When the man noticed the others staring, he told them to stop and swore at him. Kavanaugh then cursed and "threw beer at the guy."
Ludington said: "the guy swung at Brett [Kavanaugh." Then Dudley "took his beer and smashed it into the head of the guy, who by now had Brett in an embrace."
"I then tried to pull Chris back, and a bunch of other guys tried to pull the other guy back. I don't know what Brett was doing in the melee, but there was blood, there was glass, there was beer and there was some shouting, and the police showed up."
There is no indication in the police report that anyone was arrested or charges were filed after the incident at a bar called Demery's, in New Haven where Yale is situated. The victim, named as Dom Cozzolino, was left bleeding and was treated in hospital.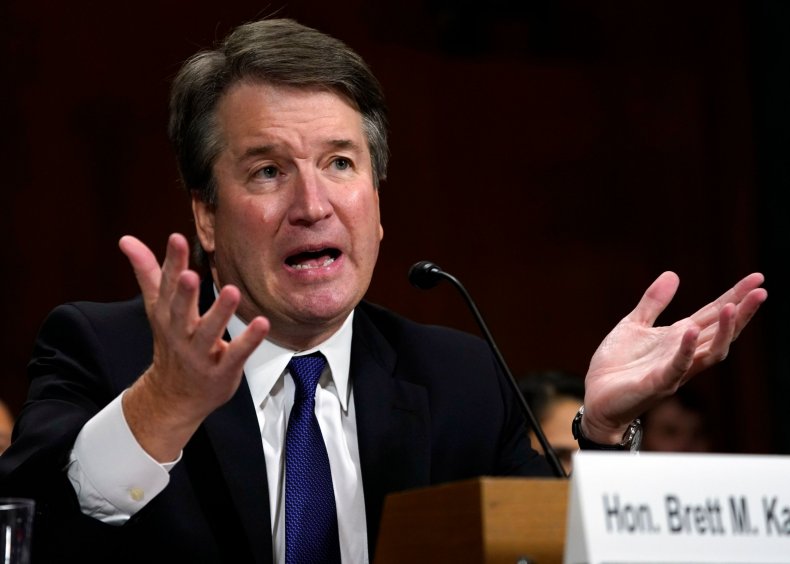 Ludington's statement detailed Kavanaugh had misrepresented his student drinking exploits at the Senate Judiciary Committee, after Christine Blasey Ford had testified that he had tried to rape her in the early 1980s.
He said that at Yale, Kavanaugh "was a frequent drinker, and a heavy drinker.... On many occasions I heard Brett slur his words and saw him staggering from alcohol consumption, not all of which was beer. When Brett got drunk, he was often belligerent and aggressive."
The FBI is conducting an investigation in the aftermath of the hearing as Kavanaugh's nomination hangs in the balance.
U.S. President Donald Trump has said he wants the FBI to conduct a "very comprehensive investigation" into the claims against Kavanaugh.
Senate Majority Leader Mitch McConnell said the upper chamber would vote this week on whether to confirm Judge Kavanaugh to the Supreme Court.