Brett Kavanaugh Vote Schedule: Updated Timeline for Senate Supreme Court Confirmation Decision
Senate Majority leader Mitch McConnell has scheduled the cloture vote on President Donald Trump's Supreme Court nominee Brett Kavanaugh for Friday, exactly one week after the judge was approved by the Senate Judiciary Committee.
The vote will occur just after the FBI wraps up its supplementary report on Kavanaugh after allegations of sexual misconduct were made against him by three women. The investigation, repeatedly requested by Democratic senators and the alleged victims, was put into motion after Republican Jeff Flake said he would not support the judge without the probe.
The bureau's report was given to the Senate on Wednesday evening and the White House said that lawmakers have "ample time" to review the background inquiry before Friday's vote.
If Kavanaugh is approved by the cloture motion on Friday, the Senate would end the debate on the judge and move on to the final confirmation vote. The scheduling of that vote is up to McConnell, who has hinted it could take place as quickly as Saturday.
Kavanaugh was named as Trump's nominee to replace retiring Justice Anthony Kennedy on July 9. After meeting with senators and having background checks completed, the judge testified before the Senate Judiciary Committee for the first time on September 4.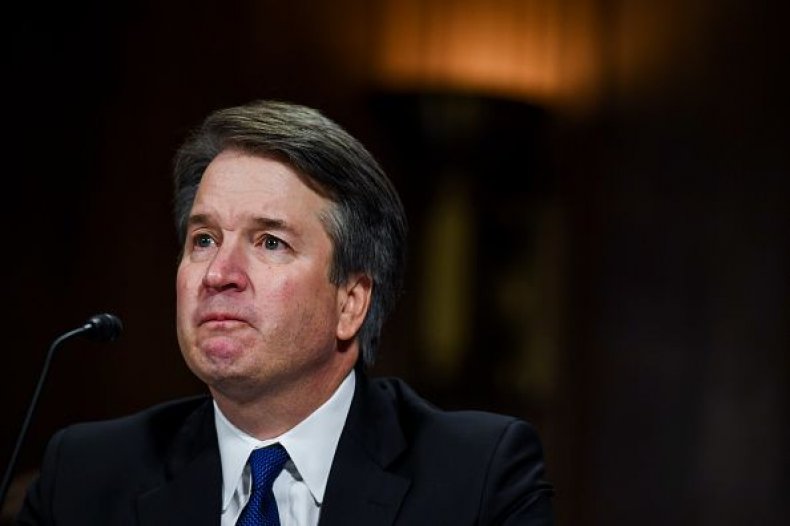 The judge was expected to be quickly confirmed, as Republicans hold the majority in Congress, but allegations of sexual misconduct brought forward by Christine Blasey Ford in mid-September pushed the whole timeline back.
Ford alleges that Kavanaugh sexually assaulted her at a high school party over three decades ago. Ford detailed the alleged incident in a confidential letter to Senator Dianne Feinstein. But after a leak compelled her to go public, Ford testified before the committee last week.
The committee ultimately decided to move Kavanaugh's nomination forward to the Senate floor by a vote of 11 to 10. But Flake, a key vote for Republicans to place the judge on the high court, requested a delay so the FBI could investigate the claims made in Ford's testimony. When Senator Lisa Murkowski joined Flake in his request, McConnell and Trump couldn't afford to deny it.
The FBI investigation began after the Committee vote on Friday. White House Deputy Press Secretary Raj Shah said in a statement that the FBI reached out to 10 people and interviewed nine as part of the investigation. Ford, though, was not questioned and her lawyers slammed the bureau for not being "interested in seeking the truth."
President Trump remains confident that Kavanaugh will be approved by the Senate. He tweeted on Thursday morning that there is "such enthusiasm and energy for Judge Brett Kavanaugh. Look at the Energy, look at the Polls. Something very big is happening. He is a fine man and a great intellect. The country is with him all the way!"