'Brexit' Camp Seizes on High U.K. Migration Figures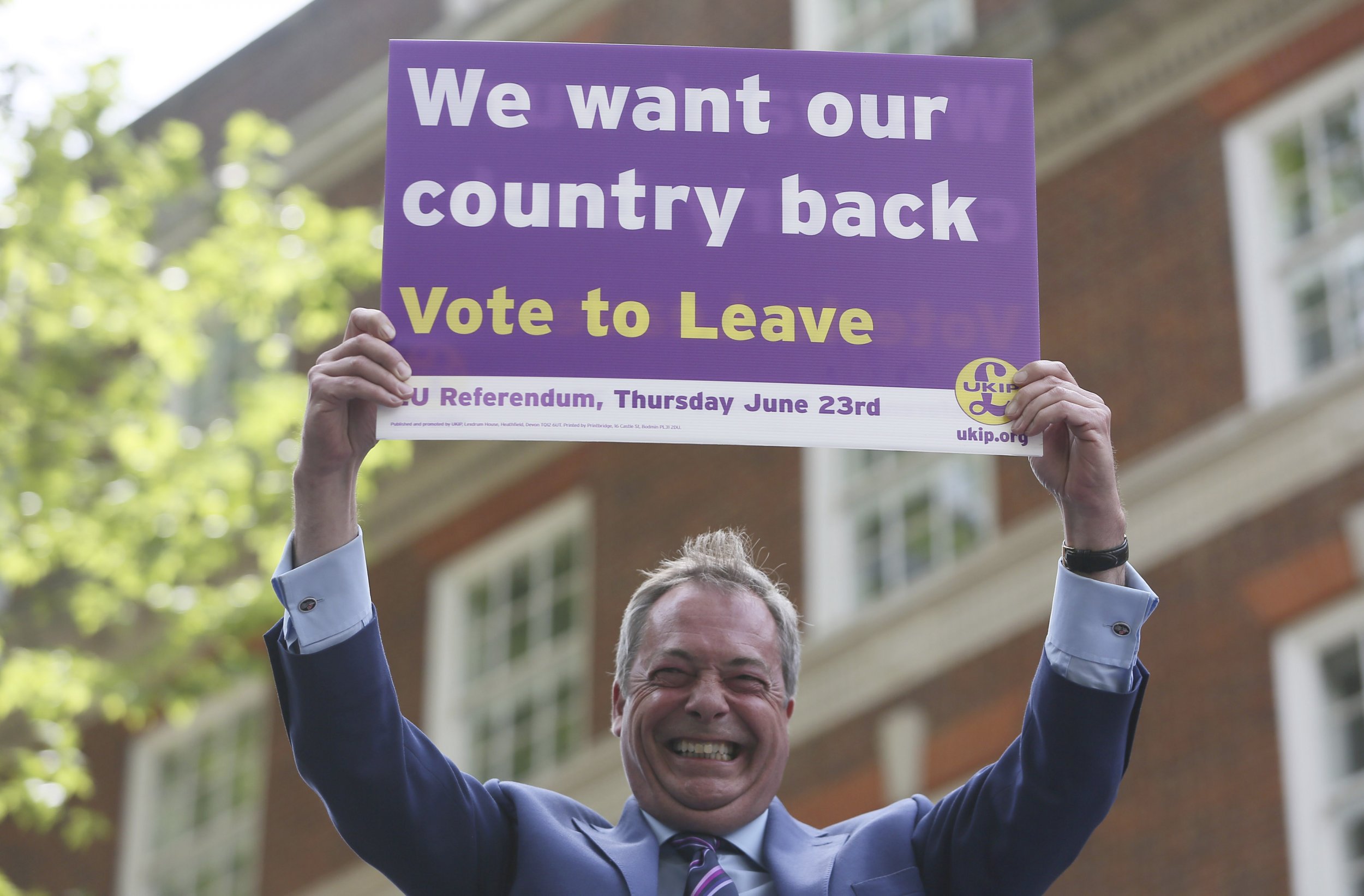 Brexit campaigners have lept on official statistics that show net migration into the U.K. increased by 20,000 to 333,000 in 2015—still far above the "tens of thousands" the government once promised to secure.
According to Britain's Office for National Statistics (ONS), which released the annual figures Thursday, the change on the year before is "not statistically significant."
Reacting to the figures, former London Mayor Boris Johnson said: " Britain benefits from cultural influences from abroad, I'm pro-immigration, but above all I'm pro-controlled immigration.
"We must also face the fact that the system has spun out of control. We cannot control the numbers. We cannot control the terms on which people come and how we remove those who abuse our hospitality. This puts huge pressure on schools, hospitals and housing."
UKIP leader Nigel Farage said on Twitter the figures showed that "mass immigration [is] still hopelessly out of control and set to get worse if we Remain in [the] EU." Vote Leave, the designated lead campaign for a "Leave" vote, pointed out that the headline figure is "more than triple the government's target."
The rise was driven by a decrease in emigration, while immigration remained broadly unchanged.
Some 270,000 EU citizens moved to the U.K. in this period, with net migration from the EU at 184,000, neither of which marks a significant change from the year before.
Before the general election in 2010, David Cameron said that if he became prime minister he would reduce the net migration figure to the "tens of thousands," and that a figure of around 200,000 was too high. Theresa May, the home secretary, has since characterized the pledge as a "target" that the government has an "ambition" to reach.
Writing on Twitter on Thursday, immigration expert Jonathan Portes called for the target to be abandoned. "Economically illiterate and unworkable target should be ditched," he wrote.
Most economic analyses show that migration from inside and outside the EU has been a net benefit to the U.K., but some Britons worry about the cultural change it drives, while there is evidence that large-scale migration has driven down wages for low-wage workers while medium and high earners have gained, according to Oxford University's Migration Observatory.
Those who want Britain to leave the EU have sought to capitalize on fears over immigration, with many who campaign for a Leave vote claiming that breaking with the bloc would mean Britain no longer had to abide by its "freedom of movement" rules. Whether this is achievable in practise would depend on the trade deal Britain negotiated with the EU.