Why Are Britain's Brexit Campaigns Fighting?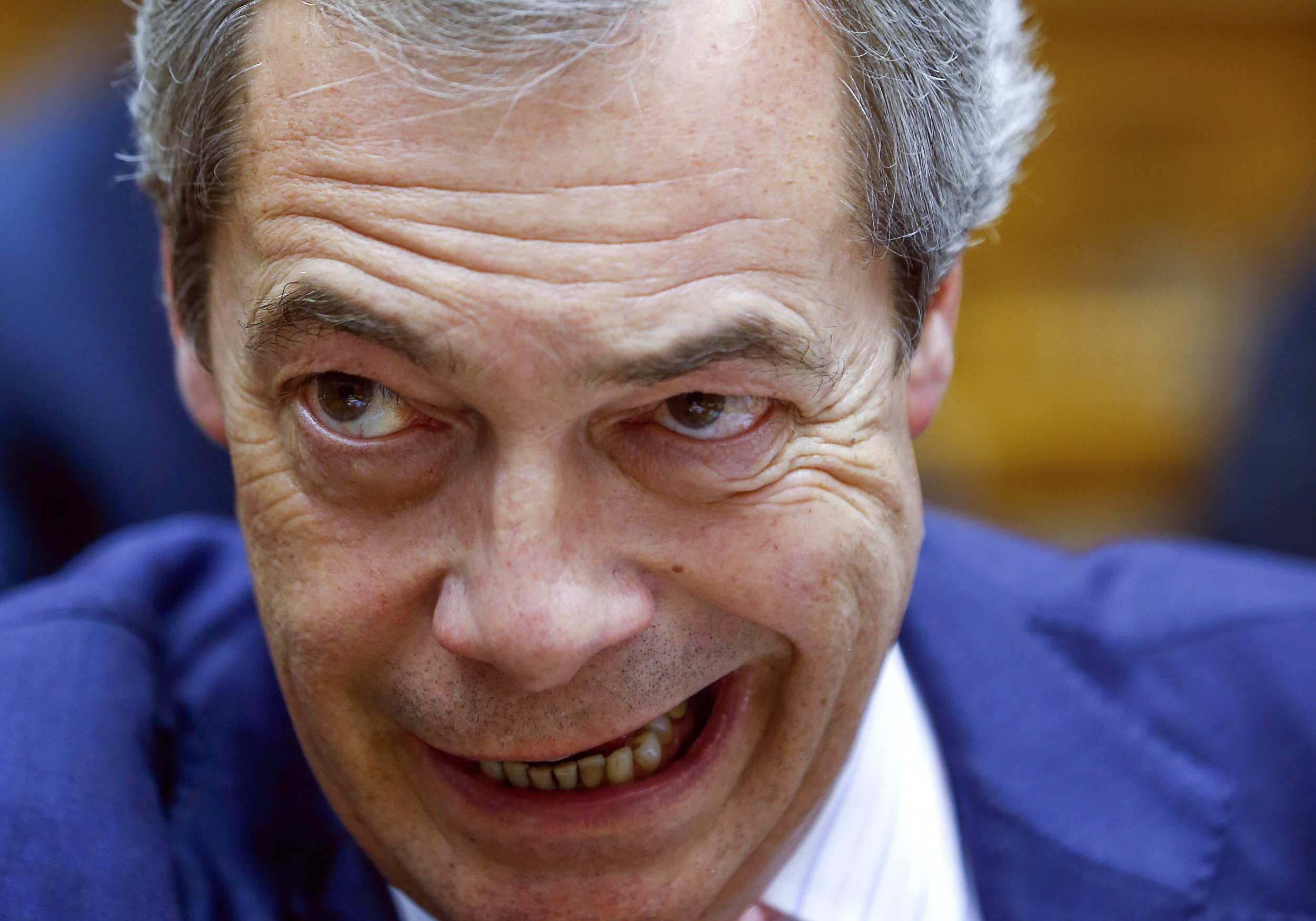 Monty Python's The Life of Brian, a classic British comedy film, nailed a key truth about politics. In the movie, set around the time of the birth of Christ, two rebellious anti-Roman factions called the Judean People's Front and the People's Front of Judea spend more time tearing into one another than they do into their shared enemy.
When fanatics get involved in politics, they often spend so much time on pedantic infighting that they fail to get anything done.
The scene was intended as a dig at Britain's notoriously factional far-left, but it could just as easily apply to the campaigners pushing for a "Brexit" vote in the U.K.'s upcoming EU membership referendum. The various "leave" campaigns have spent an awful lot of time tearing strips out of each other rather than the hated "eurocrats" in Brussels.
Why all the animosity? And how do these various campaigns differ?
There are three main groups dominating the Leave movement.
Vote Leave is run by the campaigner Matthew Elliott and Dominic Cummings, a combative, intelligent former special advisor to Britain's last Education Secretary, Michael Gove. It's widely seen as the more Westminster-focused Brexit campaign; it boasts support from six U.K. Cabinet ministers (including Gove, now Justice Secretary), the Mayor of London Boris Johnson, and the former British Chancellor Nigel Lawson, among others. UKIP's only MP Douglas Carswell backs it, but leader Nigel Farage does not.
Arron Banks, co-founder of the Leave.EU rival group, slammed Cummings and Elliott in an open letter released February 5 which read: "I don't think I have ever come across two individuals less equipped to run a campaign or business than Elliott and Cummings. I wouldn't put them in charge of the local sweet shop."
Leave.EU paints itself as a campaign of scrappy outsiders. Co-founded by the libertarian businessman Banks—a donor to the U.K. Independence Party (UKIP)—the group's other co-founder Richard Tice and CEO Liz Bilney also hail from the business world rather than the political scene.
Grassroots Out (GO) is perhaps the most colourful of the three, headed by an eclectic cast of hardline Euroskeptics from across the political spectrum, including Farage, maverick Conservative MP Peter Bone, independent-minded Labour MP Kate Hoey and George Galloway, a loudmouthed erstwhile stalwart of the Labour Party hard left, expelled under Tony Blair when he led the party and now representing Respect. It enjoys the backing of Leave.EU and several other groups.
So why are they fighting? A lot of it comes down to status: in April, Britain's Electoral Commission will name, and only one, of the groups as the official Leave campaign for the referendum. That brings kudos and coverage, as well as a juicy £7 million ($9.7 million) statutory upper spending limit, compared with the mere £700,000 ($970,000) that registered but non-designated campaigners can spend.
Vote Leave and GO are locked in heated battle for the designation, with Leave.EU planning to fall in line behind GO if it wins.
One battle is over political affiliation. Each group is trying to paint itself as enjoying the broadest cross-party support—a crucial factor in securing the designation.
Vote Leave boasts extensive support from the Conservative party and backing from UKIP's Douglas Carswell , former deputy chairman Suzanne Evans and some more junior figures (though not the party's leadership). But it no longer enjoys the support of Labour Party Brexit campaign Labour Leave, whose spokesman tells Newsweek it is now neutral, despite Vote Leave claiming its support on its website.
GO attracted some derision when a "special guest" announced as the headline act for its launch event turned out to be Galloway. Dozens of audience members walked out, with some citing the controversial Scot as the reason ("he's just a showman," one disgusted audience member told Newsweek ). But after the event campaign sources said that Galloway's inclusion would add one whole new political party (Respect) to their roster of supporters, bringing the designation one step closer.
Both sides also hold different views on the role of Farage in the campaign. Farage is the figurehead of GO and is closely associated with Leave.EU, while Vote Leave feel he should have as minimal a campaign role as possible. "If the [Leave] campaign does its job well, Ukip prob won't matter, if it does not then Ukip could lose campaign—tho luck and events will... play an important role," Cummings said in an email in 2015. If GO wins the designation, Farage will most definitely play a major role. Cummings's strategy will have failed.
The last central disagreement is over the possibility of a second referendum. Many within Vote Leave, including Cummings and Johnson, have expressed support for the idea that the U.K. could vote to leave then use this as a bargaining chip to negotiate a better settlement, followed by another referendum. Leave.EU categorically reject that approach. On Monday, the campaign put out a press release attacking Johnson's support for this approach. "We call on Boris Johnson to… agree that there is a need for only one referendum," Tice said, "not as many as it takes to keep us inside the EU."
Whichever group finally gets the designation will probably end up merging with at least part of its rival. But Brexiteers may regret the wasted time: David Cameron, the de facto leader of the Remain campaign, is already all over the airwaves, hammering home tried and tested key messages as only he can (expect to hear that Brexit would be "a leap in the dark" more times than you can handle in the coming weeks). Brexiteers are eager to move beyond the infighting. With public opinion exceptionally close, every vote counts in June's referendum.