Leaked Letter Shows Cameron Discussed 'Brexit' With Big Business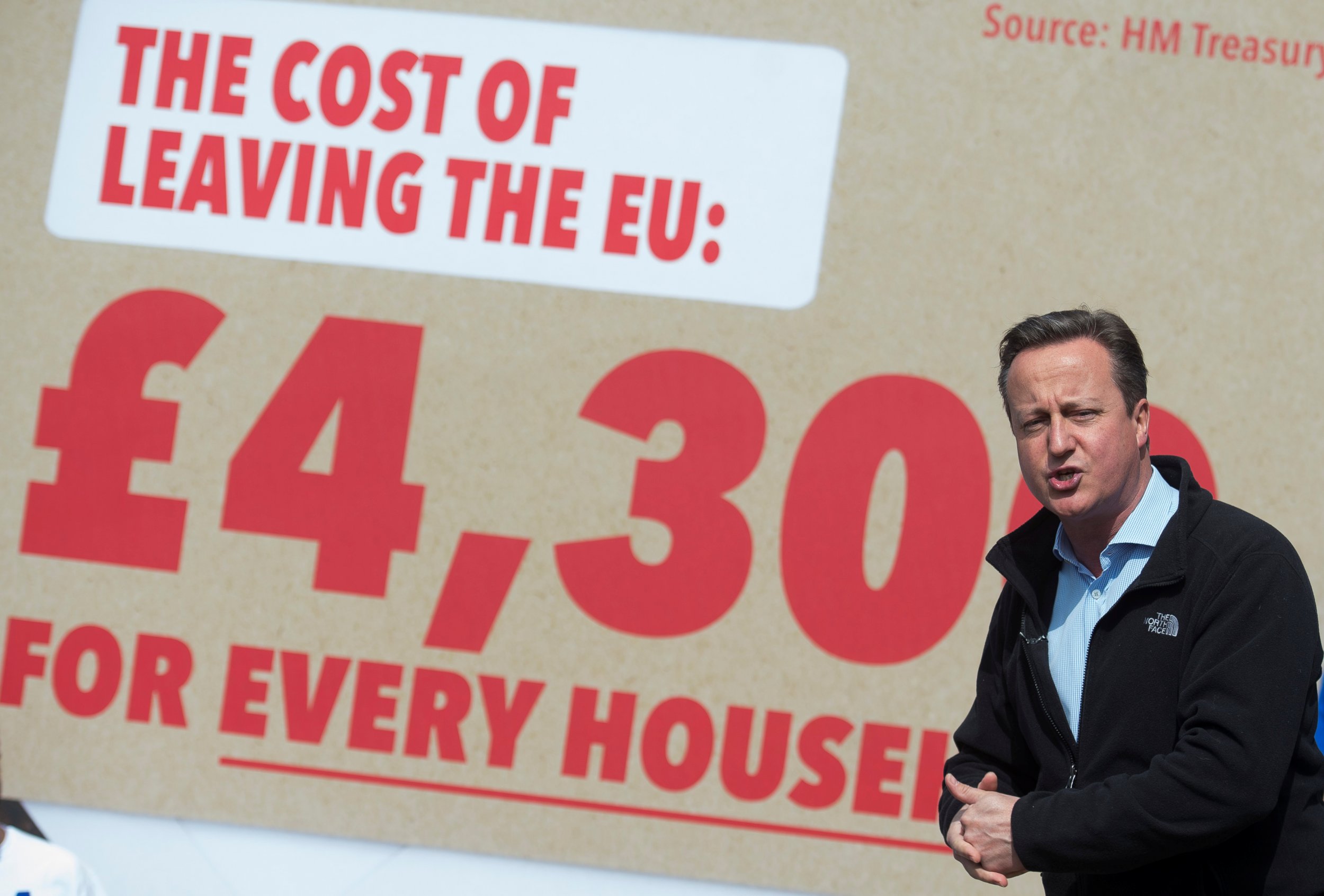 David Cameron may have planned with business to highlight "Brexit" risks, according to a leaked letter dating from before the Prime Minister began campaigning in favor of EU membership.
A message to Cameron from Rupert Soames, the head of outsourcing firm Serco, leaked to the Daily Mail, followed a meeting between Cameron and Soames, and said: 'There were two points I thought I might follow up on. The first is how to mobilise corporates to look carefully at the risks Brexit represents.
"I am working with Peter Chadlington and Stuart Rose (the head of Britain Stronger in Europe) with a view to contacting FTSE 500 companies who have annual reports due for publication before June and persuading them that they should include Brexit in the list of key risks."
The letter is dated February 8. At that point, Cameron was still hammering out a new deal on the U.K.'s EU membership with Brussels, and was insisting that he did not rule out campaigning for Britain to leave the bloc.
Labour MP Gisela Stuart, who is campaigning for Britain to leave the bloc, told the paper: "There are serious issues for the Prime Minister to answer. We now know he has been doing deals with businesses to exaggerate the risk of a vote by the U.K. to leave the EU."
Cameron's office told the paper it did not comment on leaked documents.
Many large businesses support Britain's continued EU membership. Later in February, 36 FTSE 100 businesses signed a letter organized by the Remain campaign in conjunction with Downing Street.