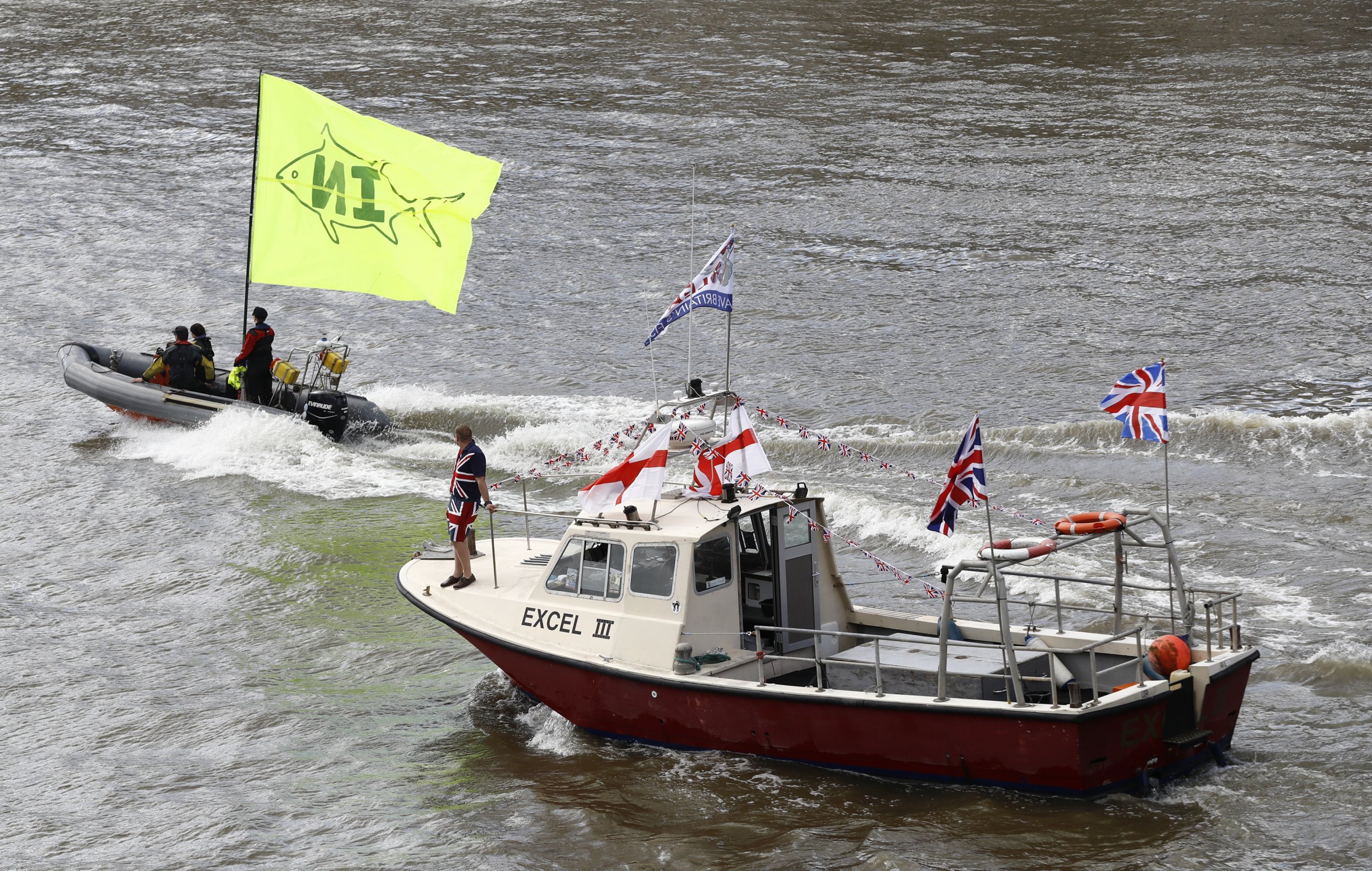 Rival naval forces from both sides of Britain's Brexit debate joined in battle on the Thames on Tuesday as U.K. Independence Party (UKIP) leader Nigel Farage led a fleet of fishing boats to Westminster.
Over 30 fishing vessels stormed, Dunkirk-style, from Ramsgate on the Kent coast up to London, led by Farage and George Eustice, the Conservative minister in charge of fisheries and Brexit campaigner:
But they were met with resistance from boats carrying pro-EU campaigners, with dinghies and other vessels seeking to disrupt the flotilla.
One ship, captained by musician and activist Sir Bob Geldof, blasted out Chicago's If You Leave Me Now from a high-powered soundsystem at the Brexiters, according to The Mirror:
And clashes involving a hose have been reported:
The Brexit flotilla is protesting what it sees as damaging EU fisheries regulations. "After its introduction in 1970, the Common Fisheries Policy has been synonymous with the huge decline of our fish stocks, deterioration of the environment, wasteful discarding of fish, and the destruction of Britain's fishing industry and communities," a press release from the Leave.EU campaign said.
Needless to say, Twitter has got very excited about the whole thing: