George Osborne Moves To Calm Post-Brexit Blues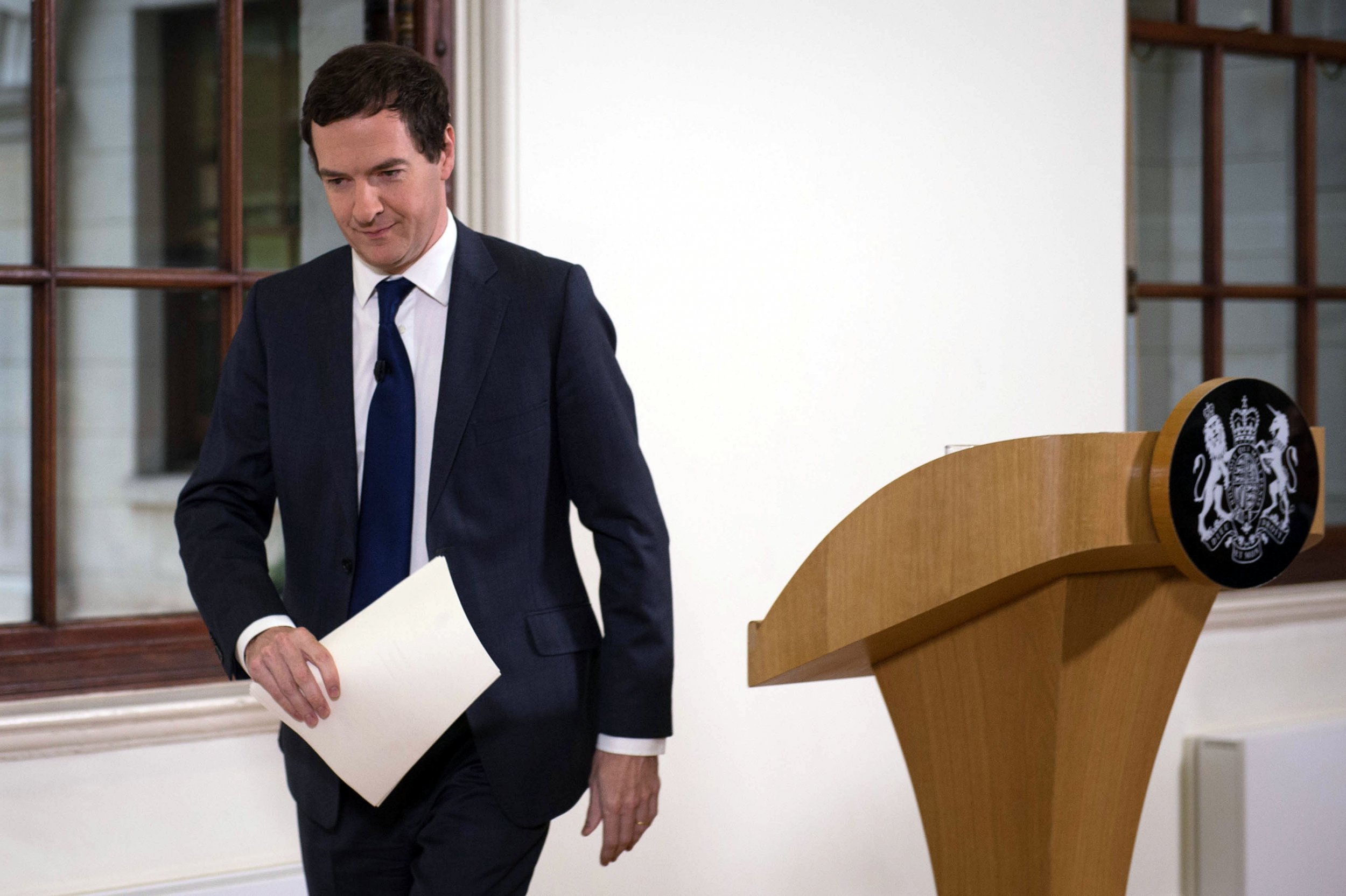 Britain's Chancellor George Osborne has moved to calm the British public and global markets following the economic shock of the country's "Brexit" vote on Friday.
And he made clear that the harsh emergency budget he had claimed during the referendum campaign he would implement in the event of a Brexit would not be forthcoming, at least in the short term.
Osborne said that he would not go back on "any of the concerns I expressed during the campaign," and that the U.K. faced undoubted economic challenges following its choice.
But he said his Treasury, the Bank of England and the Financial Conduct Authority had drawn up "Robust contingency plans for the immediate financial aftermath in the event of this result," which they were enacting.
He said the "volatility" in financial markets he and others had warned of during the campaign would be partly addressed by the £250 billion ($336 billion) of funds announced by Bank of England governor Mark Carney on Friday. Osborne also stressed that he had been in contact with his European and U.S. counterparts, the International Monetary Fund (IMF), and the CEOs of major financial institutions.
"It will not be plain sailing in the days ahead but let me be clear you should not underestimate our resolve," Osborne said, "We were prepared for the unexpected and we are equipped for whatever happens."
Osborne and other Remain campaigners had repeatedly warned of the "uncertainty" that would result from the vote as Britain negotiated a new trading relationship with Europe.
"It is already evident that as a result of Thursday's decision some firms are continuing to pause their decisions to invest and hire people," Osborne said, noting that there would need to be emergency action to address this.
But Osborne will not implement the "emergency budget" featuring £30 billion ($40 billion) of tax rises and spending cuts he had claimed would result from a vote to leave. Instead, he said, it was best to wait for a new Prime Minister to be in place, meaning this is likely put on hold until October.
Lastly, Osborne said he intended to take an active role in the drafting of Britain's new relationship with Europe.
"I do not want Britain to turn its back on Europe or on the rest of the world," he said, "Britain is an open and tolerant country and I will fight with everything I have to keep it so."
He said he would address his position in the Conservative party "in the coming days," in a possible reference to the approaching leadership contest.