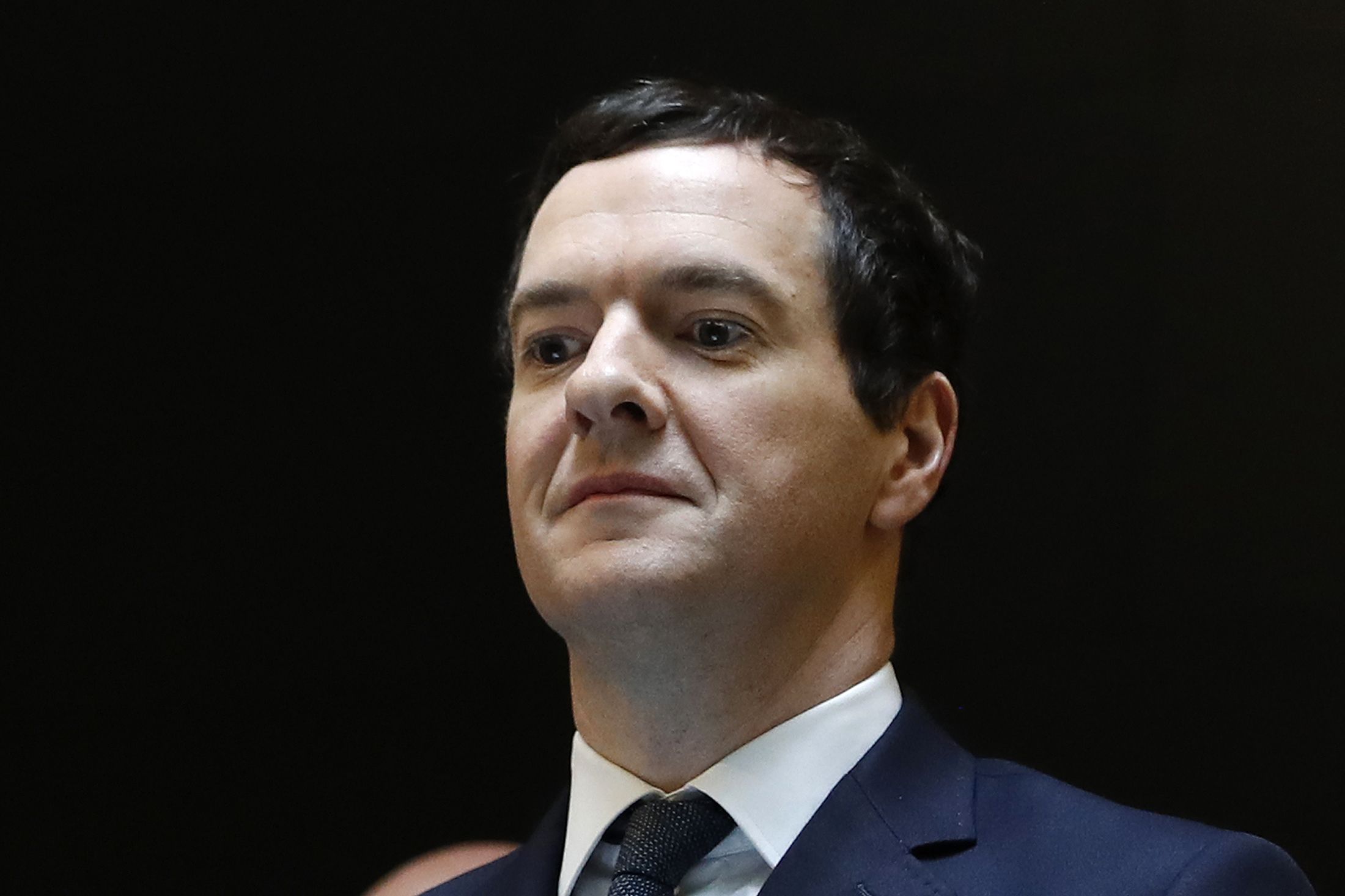 It's been a manic weekend in Westminster, with leadership manoeuvres in full swing in both the Conservative and Labour parties, and Scotland's SNP setting off down the road to a second Scottish independence referendum. MPs of all stripes have been scrambling for airtime on the major politics shows and in the papers.
But amid all this frenzied activity, one silence is resounding. Just where on Earth, people are asking, is George Osborne? The pro-Remain Chancellor made a short statement following the result of Britain's EU membership referendum on Friday, but otherwise has been barely seen or heard.
So where is George? Here are five possibilities::
Considering a leadership bid
The Guardian reported that Osborne had been taking soundings among MPs, considering whether he should stand in the Conservative leadership contest that will follow David Cameron's resignation on Friday. It has long been assumed that Osborne would run for the role, but after the shock win for the "Brexit" campaign in Thursday's referendum, Osborne, the government's most passionate pro-European, is looking a little on the wrong side of history. He may be desperately weighing up his chances.
Drafting a resignation speech
David Cameron moved quickly after the referendum result, resigning within a few hours. There are many who think Osborne should do the same. "George is finished," one Euroskeptic Minister told The Daily Telegraph , "He is a very astute political operator and I'm certain he can see that it's over." But, with turmoil in the markets showing no sign of stopping, there are good arguments for Osborne staying in place, at least in the short term.
Frantically writing a "Brexit budget"
Before the referendum vote, Osborne claimed that in the event of a "Brexit" he would implement a severe emergency budget featuring harsh tax rises and spending cuts. Some 65 of his MPs signed a letter at the time saying they wouldn't back it, and Labour have pledged to oppose it. The idea may well have just been floated to put voters off a "Brexit" vote, but if economic uncertainty continues, Osborne could need to unveil re-jigged spending plans. Perhaps he's considering what exactly he could get away with.
Frantically writing his accession proposal for the EU
Osborne might be thinking bigger than the petty concerns of Westminster politics, and consulting lawyers on his idea to declare autonomy from Britain for "George Osborne" and then begin accession proceedings with the EU. Weighing up his chances against the EU's accession criteria, he does usually exist "within geographical Europe," has the "capacity to cope with competition" and, many Tory colleagues would probably say, would be capable of "implementing effectively the aims of political, economic and monetary union." But you do need to have "stable institutions," which the Chancellor might be lacking after the stress of the past few days.
Heading for pastures new
This one via Twitter user Scott Wilks…