Brexit: What Is Happening In Britain's Labour Party?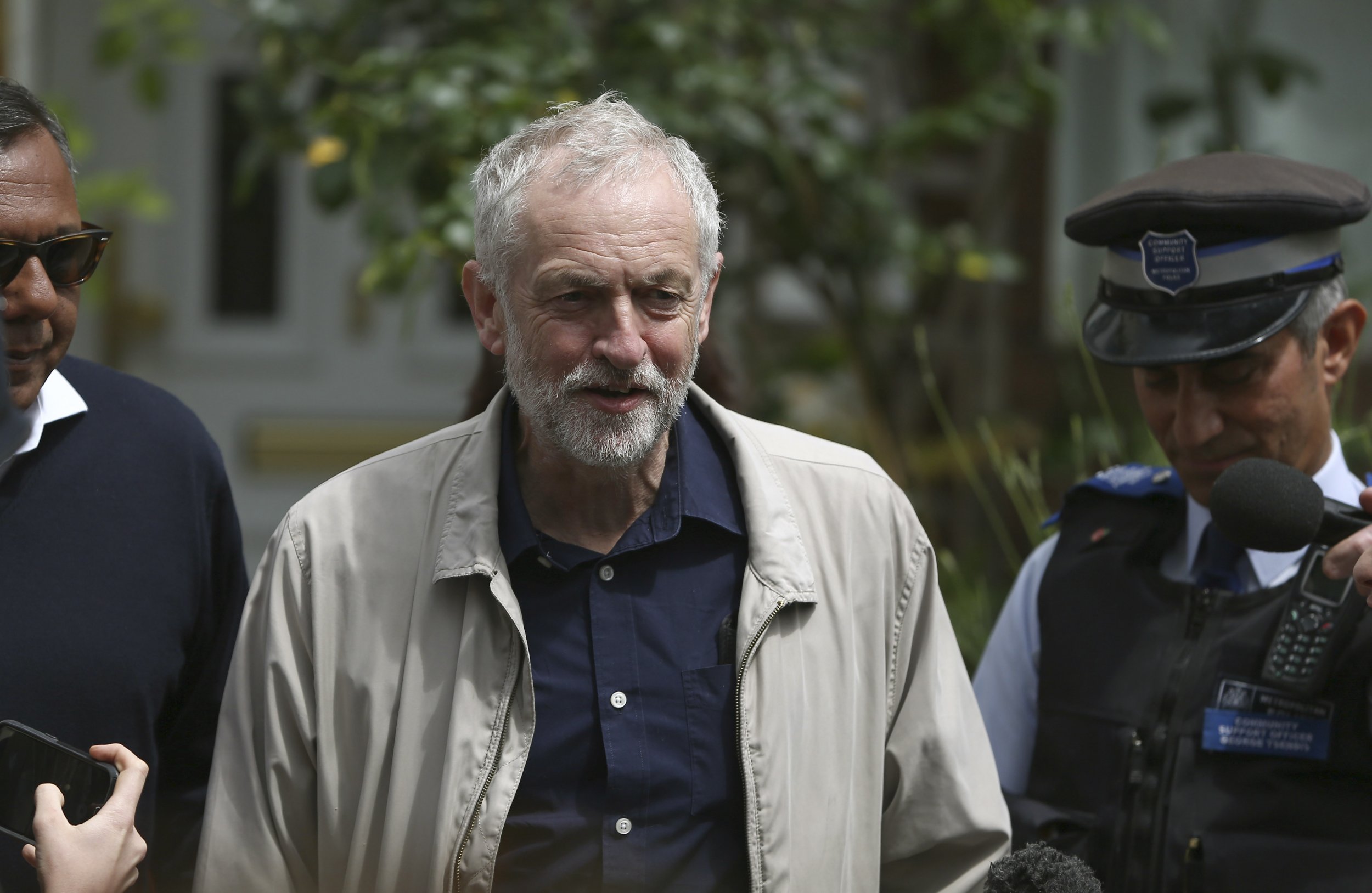 Just what is going on in Britain's Labour Party?
After the country voted to leave the European Union on Friday, the many opponents in the Labour Party of left-wing leader Jeremy Corbyn took it as an opportunity to mount a sustained challenge to his leadership. Corbyn sacked Shadow Foreign Secretary Hilary Benn early Sunday morning, triggering a wave of resignations . Eleven members of the party's Shadow Cabinet had left their posts by the end of Sunday. More senior resignations are expected on Monday, and some have jumped already, among them Stephen Kinnock, the Parliamentary Private Secretary to Shadow Business Secretary Angela Eagle, Diana Johnson, the Shadow Foreign and Commonwealth Office Minister, and Toby Perkins, the Shadow Armed Forces Minister. Those resigning say they have lost confidence in Corbyn's ability to lead the party and want him to stand down.
Is Corbyn listening to them?
No. His response has been clear and robust: if they want rid of him, they will have to beat them in a leadership election. On Monday morning, the party announced appointments and moves in the Shadow Cabinet to replace some of those who stood down. Key loyalists including Emily Thornberry and Diane Abbott have been promoted, from Shadow Defense to Shadow Foreign Secretary and Shadow International Development to Shadow Health Secretary, respectively. But the party is still lacking a Shadow Justice Secretary to replace resignee Charles Falconer, and, more trickily, a Shadow Scottish Secretary to replace resignee Ian Murray, who, as the party's only Scottish MP, was the only obvious choice for the role.
So what happens now?
Since Corbyn has made clear he won't jump, he'll have to be pushed. MPs meet on Monday night to consider a confidence motion in Corbyn's leadership. This has no formal constitutional force, but could lead to a secret ballot among Labour parliamentarians, where to trigger a leadership election the anti-Corbyn faction will need 50 signatures from MPs and MEPs. Given the depth of anti-Corbyn feeling in the parliamentary party, that shouldn't be hard. What is still unclear, though, is whether Corbyn, as the current leader, would have the automatic right to be on the ballot or not. Corbyn is also meeting the party's powerful deputy leader Tom Watson today, who released a statement on Sunday which appeared to be critical of Corbyn's sacking of Benn.
So will Corbyn go?
If Corbyn did make it on to the ballot in a leadership race, another candidate would have to win more votes than him among the party membership and registered supporters. Pre-Brexit, all polls of party members and supporters showed rock-solid support for Corbyn even as the rest of the country, the Tory party and the press delivered damning verdicts on his performance. Some MPs hope that what they see as a lackluster performance by Corbyn when he was campaigning for a "Remain" vote could change that, because party members are overwhelmingly pro-EU.
But there are strong reasons to think Corbyn could still win the contest. Momentum, the powerful campaign group set up last summer to support his leadership, is campaigning hard for him to stay in post, with a demonstration outside parliament planned during the meeting of Labour MPs on Monday night. Corbyn also still enjoys the public backing of leading unions, including Unite, Britain's largest trade union.
If Corbyn does win, though, it still may not be the end of it. There are some in Labour who think the only way to oust the controversial left-winger is to mount challenge after challenge until his position is no longer tenable, whatever the view of the membership.