Brexit Mastermind Cummings Did Breach COVID-19 Guidelines, Police Says
Boris Johnson's chief adviser Dominic Cummings, who helped run the Vote Leave Brexit campaign, did commit "a minor breach of lockdown rules", according to Durham Police.
The prime minister has been under increasing pressure to dismiss his top political aide after it was discovered he made a 264-mile trip from his London property to his parent's home in Durham, despite suspecting that both he and his wife had COVID-19 symptoms.
Although ministers insisted Cumming stayed put when he arrived at his parent's property, Cummings has admitted he made a 60-mile round trip to a beauty spot to "test his eyesight" before traveling back to London.
He was spotted in Barnard Castle, a market town in County Durham in the northeast of England, on April 12.
On March 23, Johnson had instructed the rest of the country to "stay at home" and that they must not meet family or friends that they do not live with.
Those with symptoms were told to self-isolate for seven days, while members of their household had to stay indoors for at least 14 days.
Durham Police say their own investigations have concluded that the trip to Barnard Castle was a breach of lockdown rules.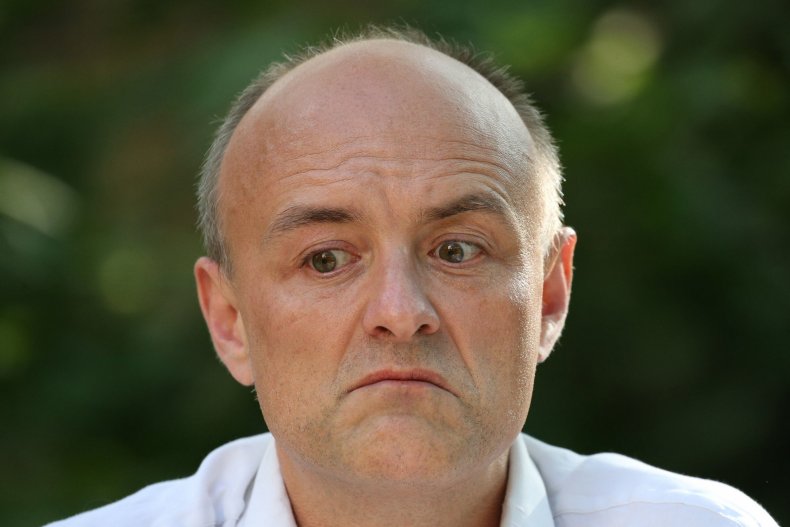 In a statement, a spokesperson said: "On 12 April 2020, Mr. Cummings drove approximately 26 miles from his father's property to Barnard Castle with his wife and son. He stated on 25 May 2020 that the purpose of this drive was to test his resilience to drive to London the following day, including whether his eyesight was sufficiently recovered, his period of self-isolation having ended.
"Durham Constabulary have examined the circumstances surrounding the journey to Barnard Castle (including ANPR, witness evidence and a review of Mr Cummings' press conference on 25 May 2020) and have concluded that there might have been a minor breach of the Regulations that would have warranted police intervention. Durham Constabulary view this as minor because there was no apparent breach of social distancing."
Durham police said that had Cummings been stopped by an officer while driving to or from Barnard Castle, the officer "would have spoken to him, and, having established the facts, likely advised Mr Cummings to return to the address in Durham, providing advice on the dangers of travelling during the pandemic crisis."
The police force says it has no intention of taking retrospective action following Cummings' trip to Barnard Castle, "since this would amount to treating Mr Cummings differently from other members of the public".
"Durham Constabulary has not taken retrospective action against any other person", the statement said.
It comes as the prime minister claimed to have seen evidence which showed that some of the allegations against Cummings were untrue.
When asked during the House of Commons Liaison Committee if he would publish the evidence or make it available to the cabinet secretary, Johnson said he would not be doing his job if he "shuffled the problem into the hands of officials" and that he believed the public wanted to move on from the crisis.