Brexit: Nicola Sturgeon to Start 'Immediate Discussions' With EU Over Scotland's Status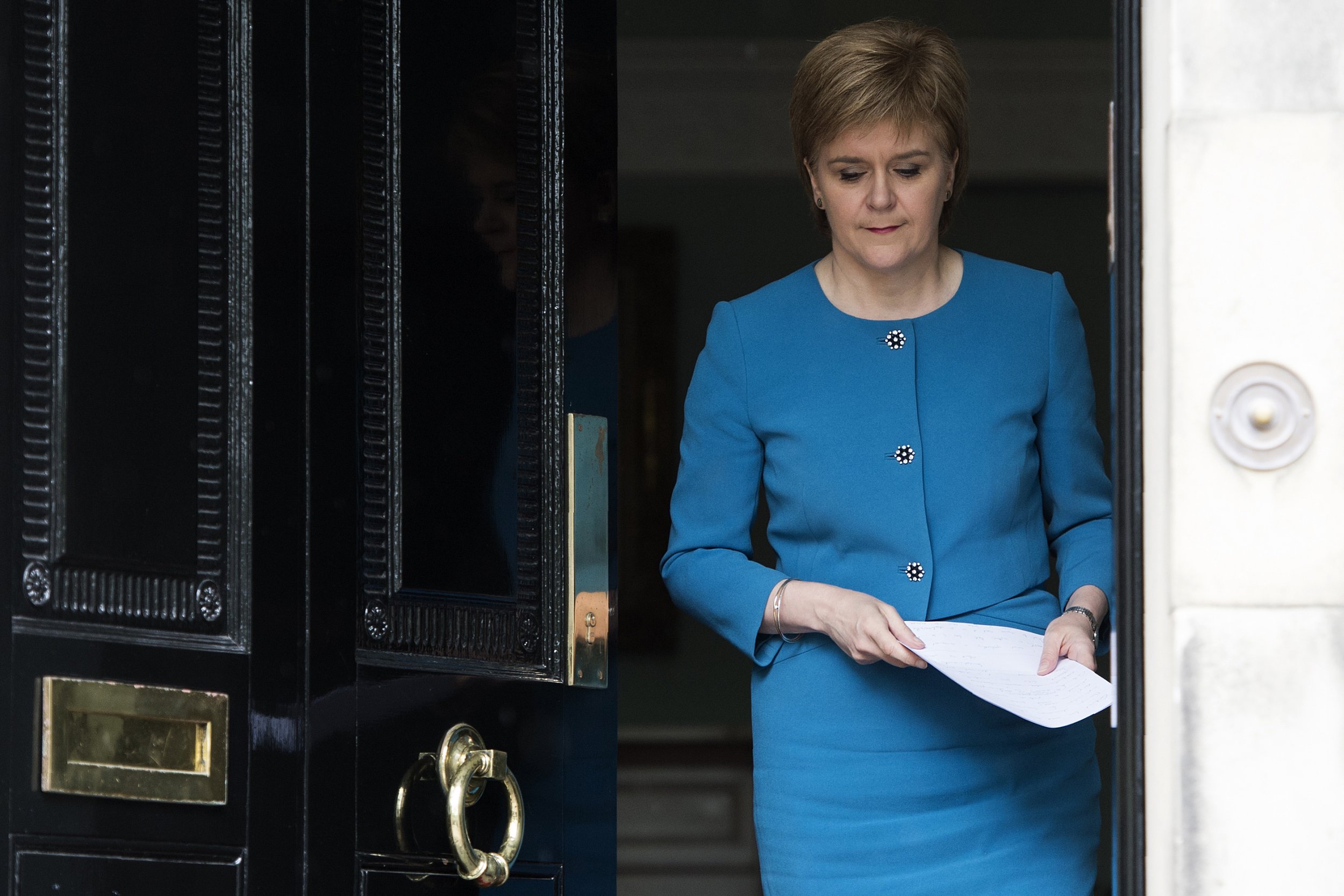 Nicola Sturgeon, Scotland's First Minister, said today that Scotland will enter into "immediate discussions" with European Union member states in order to protect its membership of the bloc.
Speaking in Edinburgh the day after the U.K. voted to leave the EU, Sturgeon said she would also establish an advisory panel of experts to advise her on the implications of a Brexit, the membership of which would be announced early next week.
The U.K. voted in favor of the Leave campaign by 52 percent to 48 percent, but Scotland voted overwhelmingly to Remain—all 32 council areas in Scotland voted to stay in the EU, with 62 percent of Scots backing Remain in contrast to 38 percent who voted to leave the EU.
Scotland held a referendum on independence from the U.K. in 2014 but voters chose to stay in the union by 55 percent to 45 percent. Immediately after the Leave result was announced, Sturgeon said that the decision constituted a "significant and material change" in the circumstances under which the independence referendum was held and that a second public vote was "highly likely."
Sturgeon was speaking following an emergency meeting of the Scottish cabinet at her official residence in Edinburgh. She said that the cabinet would begin making the necessary legal preparations to hold a second referendum, should it be necessary.
Sturgeon, who is the leader of the Scottish National Party, also said she was "anxious to reassure" EU citizens living in Scotland that their place in the country was not in jeopardy as a result of the vote and would be inviting EU consul-generals to discussions with her over the coming weeks to discuss how best to accommodate such citizens.