Scottish Business Leaders Tell Sturgeon Referendum 'Premature'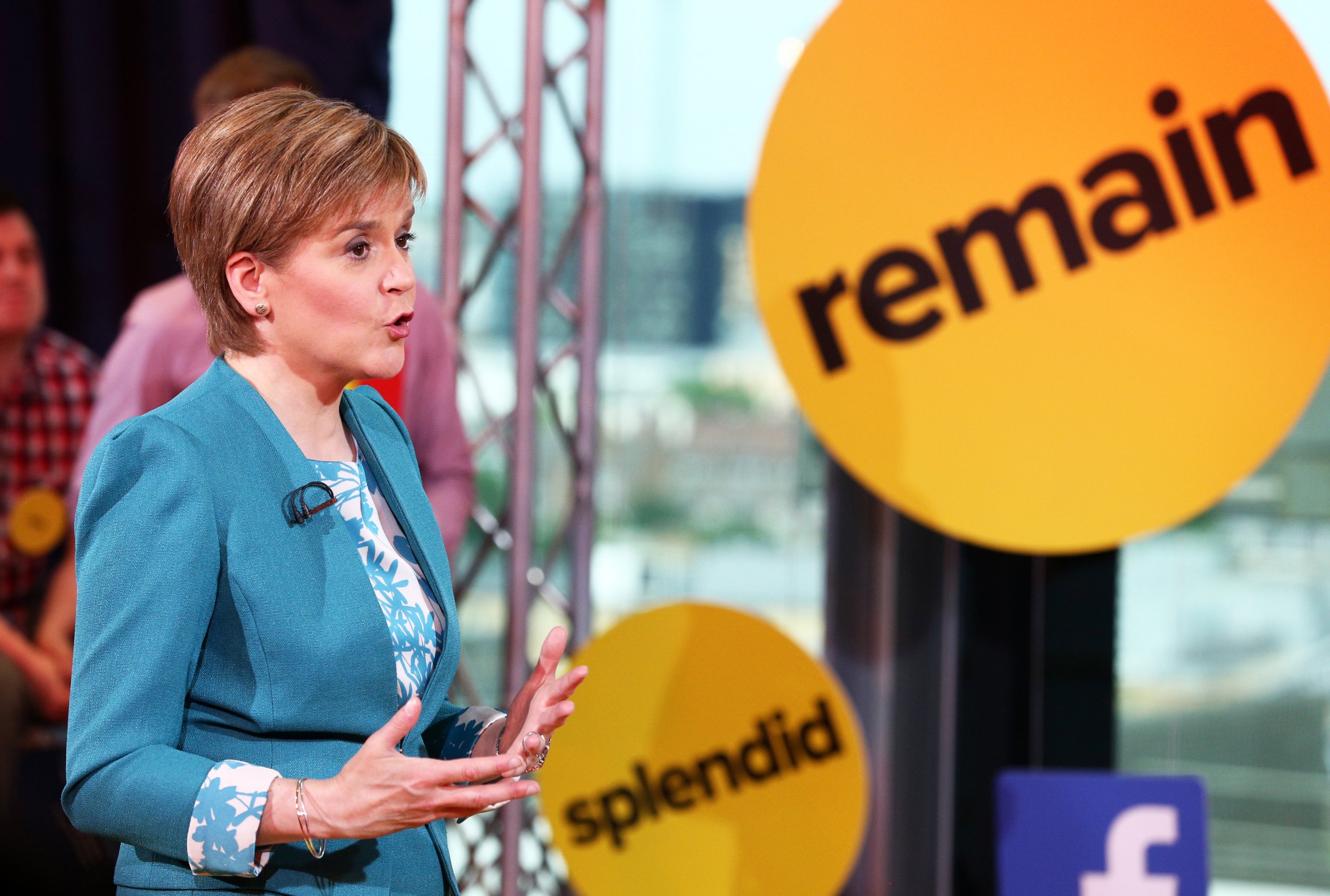 Scotland's business leaders have dismissed talk of a second independence referendum as "premature" and pressed Nicola Sturgeon to work closely with the U.K. government to get the best possible Brexit deal.
Representatives from major business groups attended separate summits with Sturgeon and David Mundell, the Scottish secretary, calling for them to coordinate their efforts to ensure Scotland's voice is heard in the negotiations with Brussels, The Daily Telegraph reports.
David Watt, executive director of the Institute of Directors in Scotland, said discussing a second referendum is a "step too far at the moment."
According to The Daily Telegraph, independence was mentioned only in passing during Sturgeon's meeting, with businesses believing that the terms of the trade deal between the EU and the U.K. have to be ironed out before a second referendum is considered.
Mundell called for a "Team U.K." approach and said the two governments have to work more closely together.
Sturgeon has so far refused to engage in political debate about the terms of the Brexit trade deal, telling Ruth Davidson during last week's First Minister's Questions that her focus was keeping Scotland in the EU, saying: "I do not think that we should be looking at second-best options."