Trade Experts Point to a Problem With Theresa May's Brexit Strategy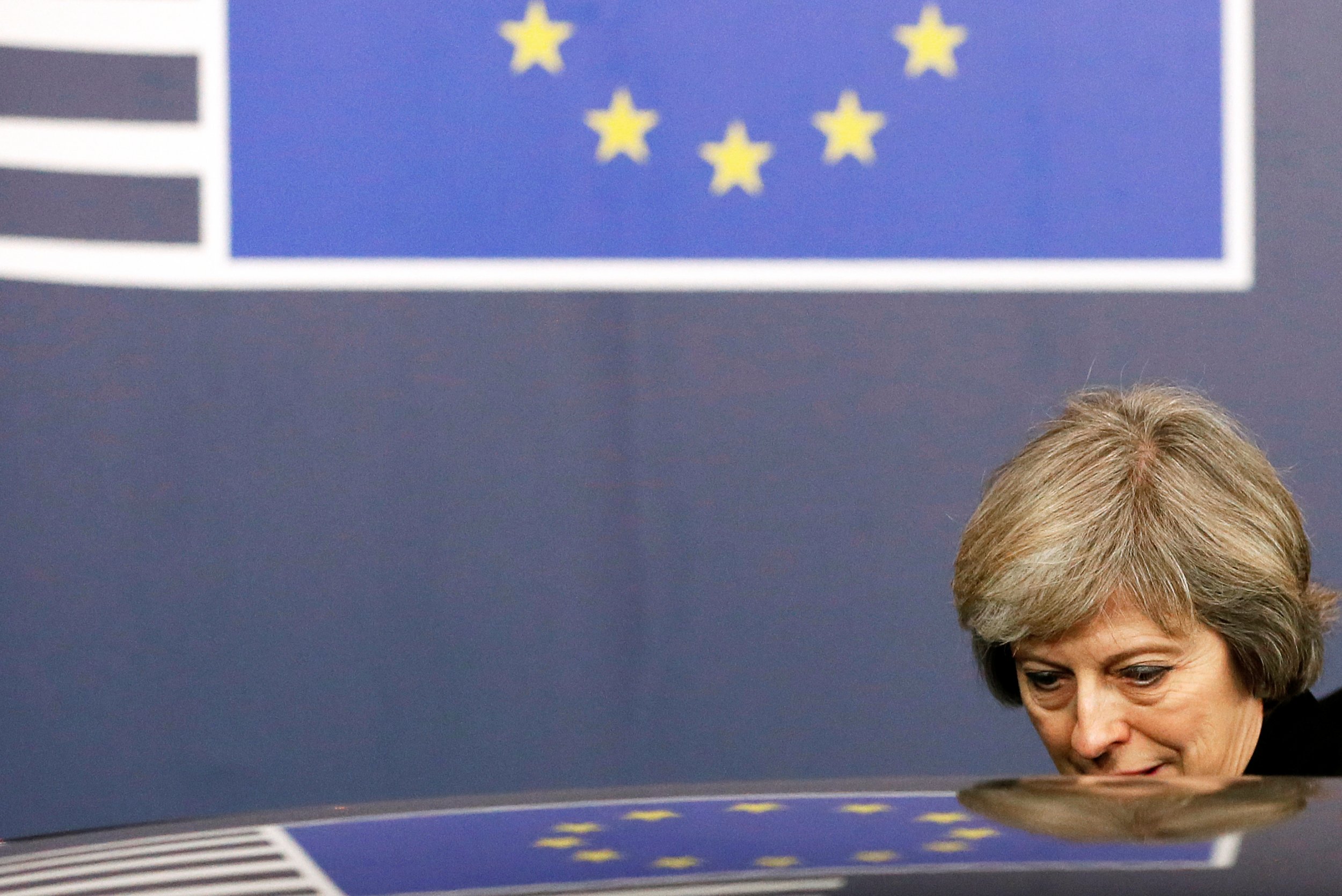 A central plank of Theresa May's post-Brexit trade strategy may prove difficult to negotiate and leave important problems unsolved, experts have warned.
Speaking in London on Tuesday, May said that, in order to help Britain negotiate its own independent free trade deals, she would end its full membership of the EU's customs union after Brexit.
May plans to negotiate a new customs agreement allowing trade with the EU without tariffs, as well as independent free trade deals between Britain and other countries.
But trade and EU law experts have told Newsweek this may be tricky to secure.
The customs union is an arrangement between European countries that means they do not apply tariffs to each others' goods, and agree to apply the same tariffs (a "Common External Tariff") to non-members' goods.
Members of the customs union cannot negotiate their own free trade agreements with other countries, and are bound by the EU's so-called "Common Commercial Policy."
May said on Tuesday that she wants to ensure the U.K. is no longer bound by the Common External Tariff and the Common Commercial Policy.
But, she said, she wants to negotiate a new customs agreement that will allow "tariff-free trade with Europe and cross-border trade there to be as frictionless as possible."
Steve Peers, a professor of EU law at the University of Essex, says what May is proposing would be unique, and therefore far from simple to negotiate.
"The EU has customs agreements…with other countries," Peers tells Newsweek , "but nothing quite like what Theresa May is considering.
"It might be difficult to negotiate such a deal in the two-year time frame she has set [for Brexit talks], and the EU might not be interested in discussing it."
What's more, says Rem Korteweg, a senior research fellow at the Centre for European Reform (CER) think tank, even if Britain secured an agreement to reduce tariffs on EU-U.K. trade and smooth over some customs red tape, it may still fail to remove a major problem for British business after Brexit: checks on U.K. goods when they cross EU borders.
Korteweg says that British businesses exporting goods into the EU after Brexit would likely still need to submit to so-called "rules of origin" checks at the border, to establish whether the British company had paid tariffs on any parts of their goods imported from a third, non-EU country.
The EU is likely to impose this, says Korteweg, because it would stop "any type of customs agreement [becoming] a backdoor for circumventing the common external tariff."
But that could be bad news for British business, meaning more complex (and expensive) logistical arrangements, and possible delays in exporting goods from Britain.
Not everyone agrees, however: Shanker Singham, director of the Legatum Institute think tank's Special Trade Commission and an influential expert among pro-Brexit politicians, welcomed May's customs union strategy, saying in a statement that it would: "send a strong signal to trading partners that we are open to trade deals as soon as possible."