Theresa May Warned Against 'Reckless' Brexit Approach To Scotland, Wales and Northern Ireland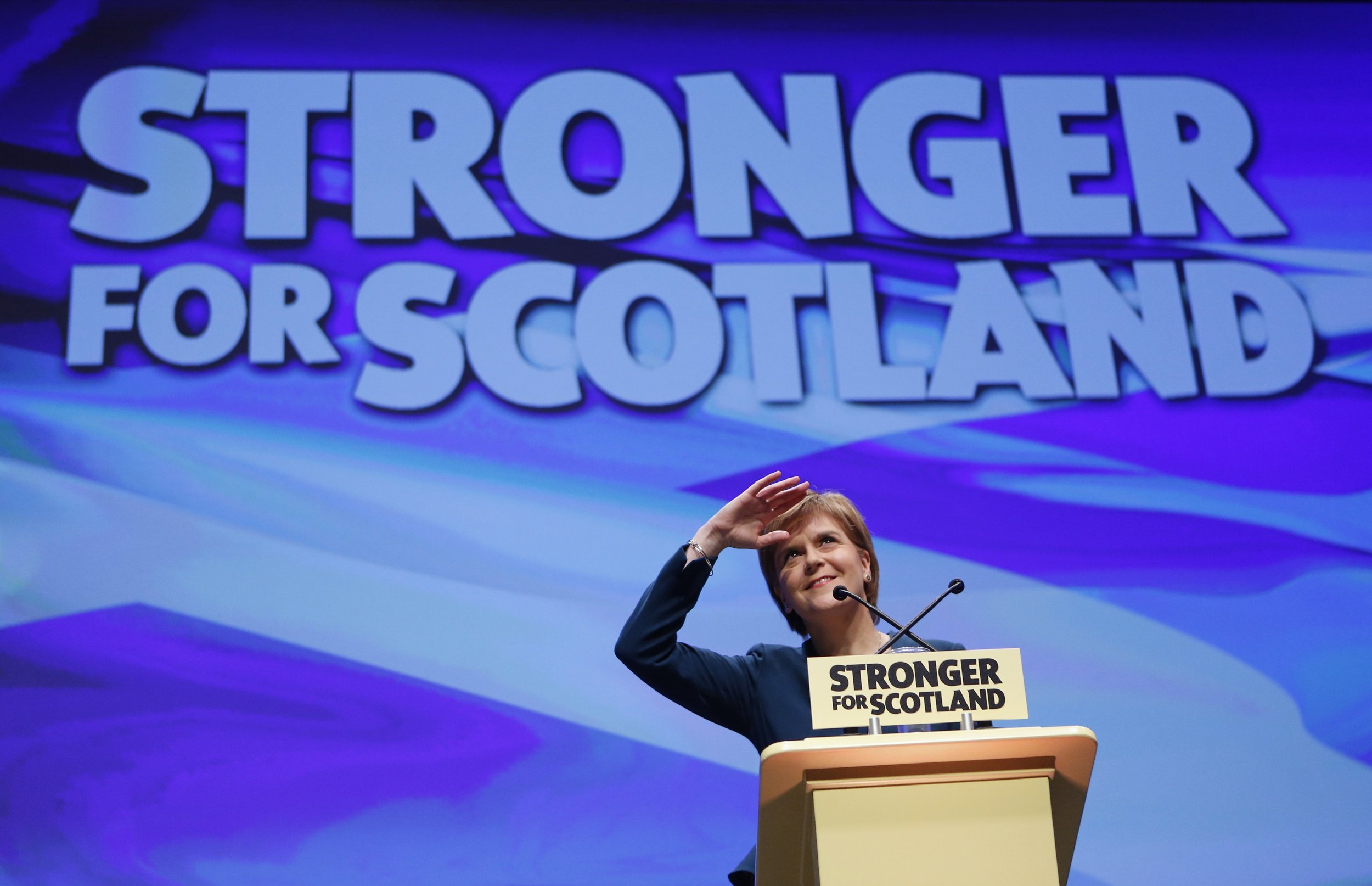 The British government must not be "reckless" towards the country's devolved administrations during the Brexit process or it risks unrest and the fracturing of the U.K., according to a report.
The study by the Institute for Government think-tank, published Monday in advance of a meeting between Prime Minister Theresa May and the heads of the devolved administrations in Scotland, Wales and Northern Ireland, says that "imposing a Brexit settlement in the absence of consent from the devolved bodies may be legally possible, given that the U.K. parliament remains sovereign."
It adds: "However, this would run contrary to convention and to the spirit of devolution, which recognizes the right of the three devolved nations to determine their own form of government.
"It would also be a reckless strategy for a government committed to the Union, since it would seriously undermine relationships between the four governments, and increase the chances of Scottish independence and rifts in Northern Ireland's fragile power-sharing arrangements."
The report outlines steps it says can help the British government avoid a "constitutional crisis."
It urges May and her counterparts—Scotland's Nicola Sturgeon, Wales's Carwyn Jones, and Northern Ireland's Arlene Foster and her deputy Martin McGuinness—to commit to personally leading on the negotiations and agreeing clear principles for joint negotiations.
And, the report says, the four leaders should focus on creating a new framework for discussing Brexit over and above the existing Joint Ministerial Committee, as the current structure sees too much power residing at Westminster.
Brexit is a thorny political issue for Britain's devolved administrations, particularly in Scotland and Northern Ireland, both of which voted to remain in the EU even as England and Wales voted to leave.
Sturgeon is using Brexit to begin a push for a second independence referendum for Scotland.
In Northern Ireland, meanwhile, there are fears that the process of leaving the EU could see a "hard border" set up with its neighbor, the Republic Of Ireland, potentially re-escalating the sectarian tensions thought to be near-solved by the Good Friday Agreement almost two decades ago.