Scotland's Nicola Sturgeon Makes Plans for Another Independence Referendum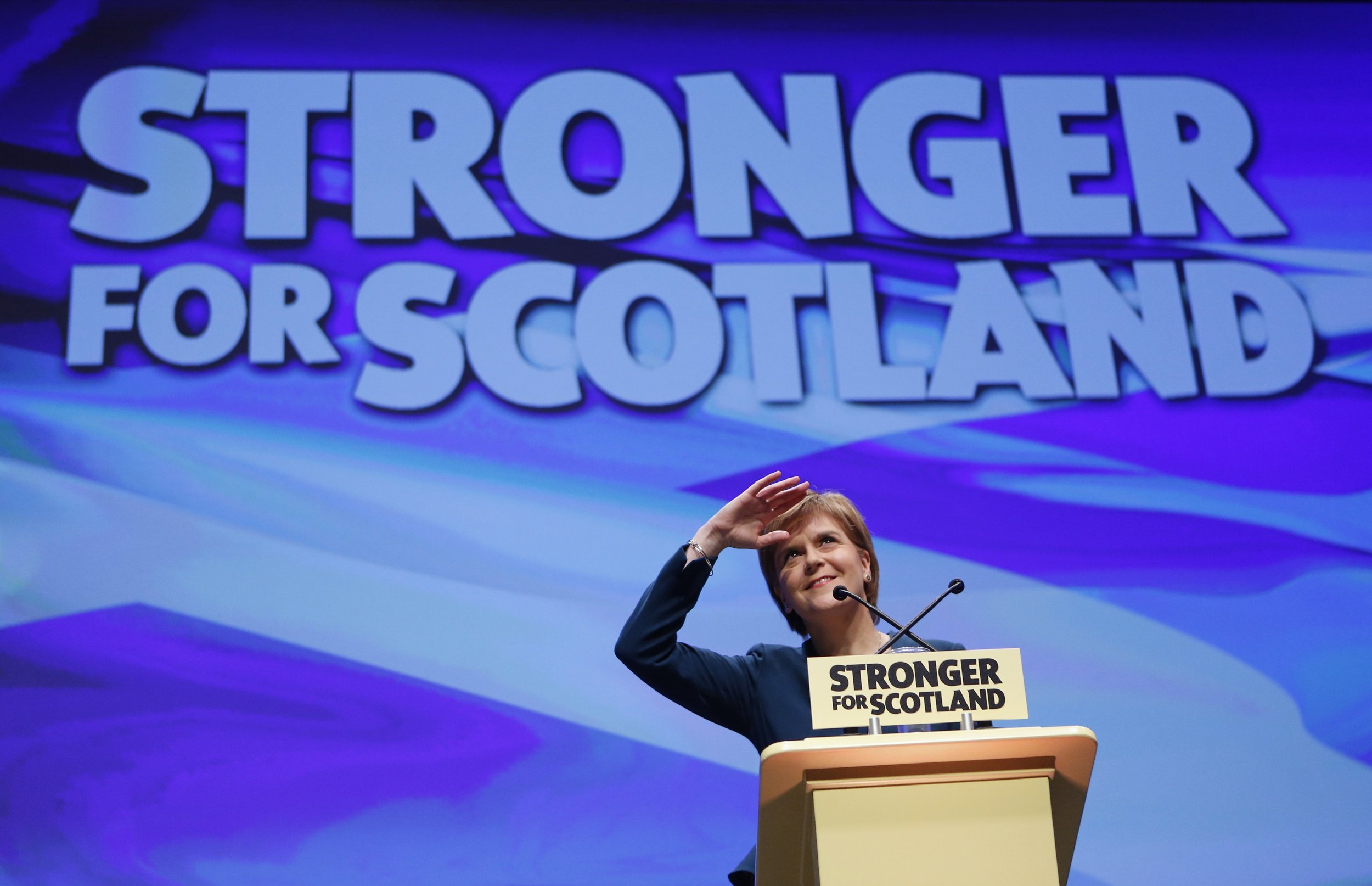 Nicola Sturgeon has promised to table legislation allowing her to call a second Scottish independence referendum, suggesting she would call for the vote if the U.K. forces Scotland into a "hard Brexit."
Speaking at the Scottish National Party (SNP) conference on Thursday, Sturgeon said that an Independence Referendum Bill will be published for consultation next week.
"I am determined that Scotland will have the ability to reconsider the question of independence—and to do so before the U.K. leaves the EU—if that is necessary to protect our country's interests," she said.
Sturgeon strongly suggested that she would call a referendum on independence if the U.K. government pushed for a so-called "hard Brexit," involving exiting the single market, for Scotland and the rest of the U.K.
"Now we face a hard Brexit imposed by the hard right of the Tory party," Sturgeon said. "Let me say this. The prime minister may have a mandate to take England and Wales out of the EU but she has no mandate whatsoever to remove any part of the U.K. from the single market."
"My message to the prime minister is this," Sturgeon said. "Scotland didn't choose to be in this situation—your party put us here…If you can't, or won't, allow us to protect our interests within the U.K., then Scotland will have the right to decide, afresh, if it wants to take a different path."
Sturgeon pledged to seek a cross-party alliance to prevent the government leaving the single market, and said that SNP MPs would vote against the so-called "great repeal bill" that the government will put before parliament in the first stage of Brexit.
And, she said, she would be publishing a plan which would protect "Scotland's interests" and keep the country in the single market as well as within the U.K., including substantial new devolution of powers over foreign affairs and immigration.