Brian Laundrie Unlikely to Still Be In Carlton Reserve, Former FBI Agent Says
Brian Laundrie remains a person of interest concerning the killing of his girlfriend Gabby Petito. The 23-year-old returned home from a road trip without her last month and refused to speak with police, before disappearing.
But while police have concentrated their search for Laundrie on a vast tract of Florida wilderness, a criminology expert and former FBI agent suggests authorities may be looking in the wrong place.
The University of South Florida's Professor Bryanna Fox told NBC News: "It seems unlikely that he's still in that reserve. They did not find any trace of him so far. It's been weeks."
The Carlton Reserve is as inhospitable as it is difficult to search, made up of almost 25,000 acres, most of which are swampland prone to flooding and home to dangerous animals including alligators and venomous snakes.
Fox believes the hostile terrain and the weather could render the search for the missing man very difficult. She said: "These factors that are here in Florida, a subtropical environment, are known to degrade evidence.
"Imagine a massive landscape that's extremely dangerous. There are snakes, gators and animals. There is rain, torrential downpours that come down out of the blue. It's hot."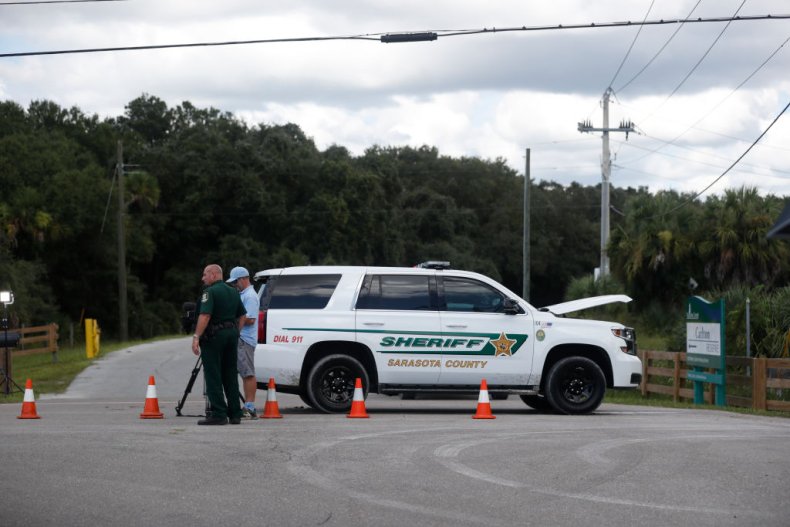 Her hypothesis is supported by Thomas Lauth, a private investigator in Indianapolis who specializes in cases of missing people.
Also speaking to NBC News, he suggests Laundrie may have had assistance to disappear from Florida.
Lauth said: "I have never thought he would stay in Florida very long. I believe he had some outside resources available to him early on, but those outside resources have likely cut him off because he's a fugitive."
He added Laundrie already boasted the ability to survive with very little in the wilderness, saying: "He's been a savvy traveler for many years. When I say 'savvy,' he's able to live off the land, and he knows how to travel alone and lightly."
In a later statement made to Newsweek, Lauth elaborated on what investigators should expect from Brian Laundrie.
He wrote via email: "Laundrie will stick with familiar terrain. Laundrie likely will not cross culture his terrain by traveling to Mexico but stay in the U.S. because his trekking experience is mainly in the U.S.
"Laundrie's appearance is so common he could be walking down the street with a hoodie and no one would notice him unless they take specific awareness to his features such as bald, narrow long jawline, thick wide eyebrows, lanky frame no tattoos on arms."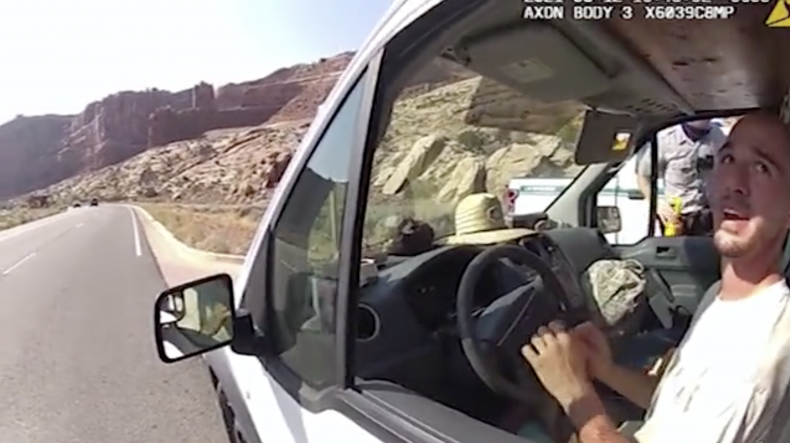 Newsweek has contacted Fox for updates, as news has emerged water is reportedly receding from the area, boosting hopes Laundrie may still be tracked down in the Reserve.
However, the experts' beliefs appear at odds with Laundrie's family, with their lawyer Steven Bertolino telling CNN they believe the area offers the best chance of finding him.
He said: "They [Laundrie's parents] don't believe he's in another area. They believe he is in the preserve."
The search operation had shrunk after an apparent lack of a breakthrough after more than a fortnight.
But there was a renewed flurry of activity by authorities at the scene on Wednesday, following reports a fresh campsite had been discovered which may have been built by Laundrie.
Newsweek has contacted the FBI and the North Port Police Department for comment.
The news of the continued concerns over Brian Laundrie's disappearance comes as Dog the Bounty Hunter has described some of the missing man's Instagram posts as "demonic."
The reality television star, real name Duane Chapman, has been involved in the hunt for the man wanted in connection with the killing of Gabby Petito.
Update 10/8/21, 11 a.m. ET: This article was updated with comment from Thomas Lauth.