Brian Laundrie Search Boosted as Water Recedes in Carlton Reserve
The ongoing search for Brian Laundrie, the 23-year-old boyfriend of slain travel blogger Gabby Petito, 22, has zeroed in on the T. Mabry Carlton Jr. Memorial Reserve.
An attorney for the family of the missing man believes vanishing areas of wetlands could speed up the manhunt.
NBC New York reported Laundrie lawyer Steve Bertolino as saying: "It seems the water in the preserve is receding and certain areas are more accessible to search.
"The entire Laundrie family is grateful for the hard work of the dedicated members of law enforcement that have been searching the Preserve for Brian over the last few weeks. Hopefully, Brian will be located soon."
The receding water levels is a process described as "a natural phenomenon" by Sarasota County Government.
They told Newsweek via email: "The habitats of Carlton Reserve are adapted to be periodically saturated during heavy rainfall events and conversely droughty during dry periods.
"The landscape has an intricate balance of being droughty or inundated with water which can quickly change within a few days."
The park is a 24,500-acre preserve in Florida's Sarasota County, boasting 100 miles of hiking, equestrian and biking trails.
On Wednesday, news emerged that police encountered a "fresh campsite" in the Reserve, as Laundrie's father Chris joined in on the manhunt on Thursday, October 7.
CNN's Chris Cuomo reported Bertolino as saying Brian Laundire's parents believe "that is exactly where he is located."
The site is believed to be approximately 16 miles from where Brian Laundrie's Ford Mustang was discovered abandoned by the entrance to the reserve last month.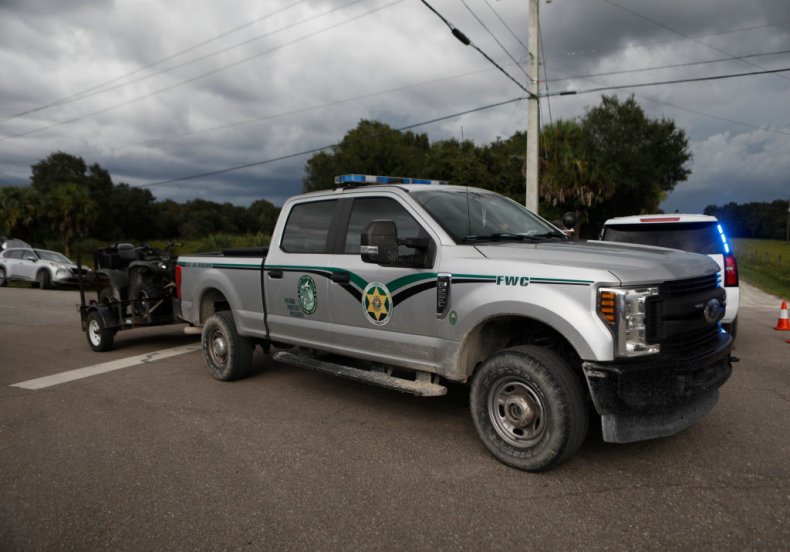 The family attorney had said that despite Brian Laundrie's parents' absence from the preserve until now, the pair had passed on everything they knew to authorities three weeks ago.
However, Bertolino, who Newsweek has contacted for an update, added: "It is now thought that an on-site assistance may be better."
Elements of information Laundrie's parents have given to authorities has recently been questioned, including the exact date the couple initially said they had last seen their son.
The parents initially told investigators Brian Laundrie said he was going for a hike in the preserve on September 14, but now Bertolino says they now suggest their son left for the hike one day before.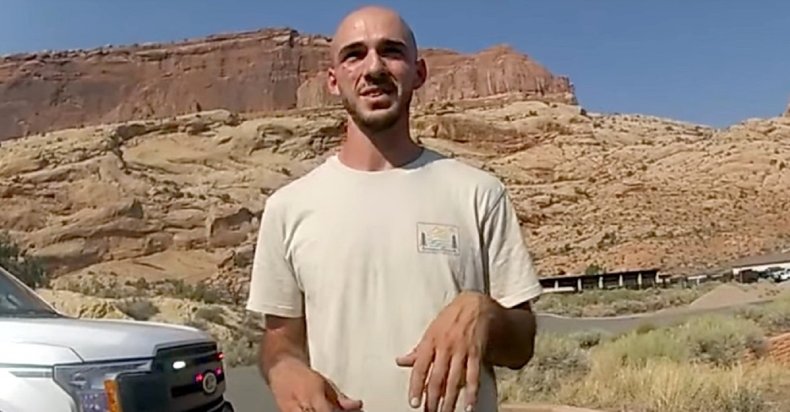 Bertolino said the parents based the date "on their recollection of certain events."
Brian Laundrie disappeared days before Gabby Petito's body was discovered on September 19 at Grand Teton National Park in Wyoming, where the couple had been traveling together.
The FBI issued a warrant for Laundrie's arrest on September 23, alleging Brian "used unauthorized debit cards after Gabby Petito's death."
Newsweek has contacted the FBI and the North Port Police Department for comment.
Meanwhile, Duane Chapman aka Dog the Bounty Hunter's involvement in the manhunt has boosted his career. His latest update posted to social media shows the American reality TV star wading through water on islands off the west coast of Florida on October 3.
Update 10/8/21, 11 a.m. ET: This article was updated with comment from Sarasota County Government.