Brian Laundrie's Parents Change Story on When They Last Saw Him
Brian Laundrie's family attorney said Tuesday that his parents now believe they last saw their son on September 13—changing the timeline from what they previously told investigators to a day earlier.
In a statement given to NewsNation, attorney Steven Bertolino said the family has altered their stance on when they last encountered Laundrie, who has was reported missing three weeks ago. Previously, Laundrie's parents said they last saw him on September 14, when they believed he went for a hike in Carlton Reserve in Florida.
"The Laundries were basing the date Brian left on their recollection of certain events," Bertolino, told the news outlet. "Upon further communication with the FBI and confirmation of the Mustang being at the Laundrie residence on Wednesday, September 15, we now believe the day Brian left to hike in the preserve was Monday, September 13."
Laundrie, 23, has been named a person of interest in the disappearance and murder of his fiancée, Gabby Petito. His family reported him missing in Florida on September 17 after he returned home from a cross-country road trip without Petito at the beginning of the month. On September 19, Petito's body was found in Wyoming and investigators ruled her death to be a homicide.
The latest date change from Laundrie's parents comes after the 23-year-old's sister, Cassie Laundrie, spoke this week about her brother's whereabouts in the days leading up to his disappearance. On Monday, Cassie Laundrie said her brother flew to Tampa, Florida from Salt Lake City on August 17 during his trip with Petito, and later returned on August 23.
Cassie Laundrie also said that she saw her brother when he again returned home without Petito on September 1, as well as during a camping trip her family took a few days later. At that time, Cassie Laundrie said there was no mention of Petito amongst her family, and that she did not notice anything unusual about her brother.
"There was no feeling of grand goodbye," Cassie told Good Morning America this week. "I'm frustrated in hindsight that I didn't pick up on anything."
Bertolino confirmed with Newsweek Tuesday that Laundrie flew home in August. The attorney also stated that, to his knowledge, Cassie Laundrie has not seen or spoken with her brother since September 6.
"To my knowledge Brian and Gabby paid for the flights as they were sharing expenses. Brian flew home to obtain some items and empty and close the storage unit to save money as they contemplated extending the road trip," Bertolino said in a statement to NewsNation, explaining why the 23-year-old came home without Petito in August.
Laundrie's disappearance has garnered significant national attention throughout the past several weeks, with even reality television star Dog the Bounty Hunter joining in on the search. On Saturday, a hiker added further fuel to the fire after he claimed he saw Laundrie along the border of Tennessee and North Carolina on the Appalachian Trail.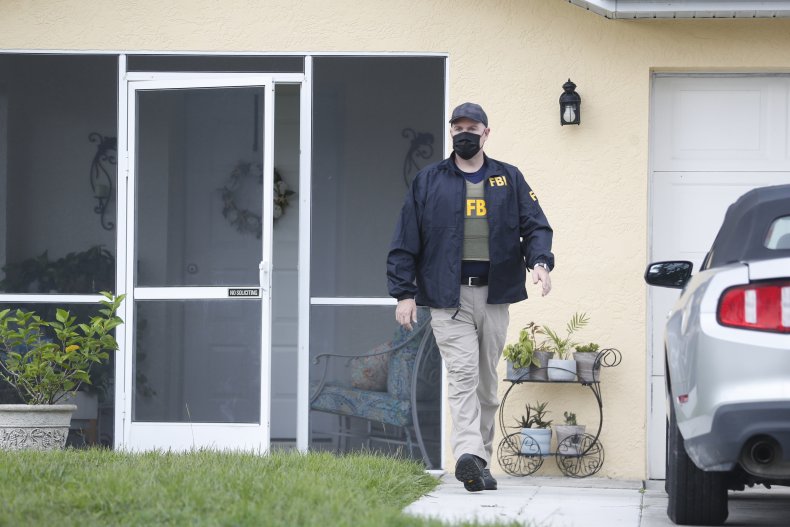 Cassie Laundrie told Good Morning America that she does not know where her brother currently is and would "turn him in" if she did. "I hope my brother is alive. Because I want answers just as much as everybody else," she told the news outlet.
Laundrie's parents have also denied knowing his whereabouts, despite theories from the public that they may have assisted their son in hiding from law enforcement.
"The speculation by the public and some in the press that the parents assisted Brian in leaving the family home or in avoiding arrest on a warrant that was issued after Brian had already been missing for several days is just wrong," Bertolino said in a statement last month.