Thousands Call for Rep. Brian Sims to Resign Over Abortion Protest Videos, Pro-life Rally Launched in Philadelphia
The outcry surrounding Pennsylvania state Representative Brian Sims' haranguing of anti-abortion rights protesters outside a Planned Parenthood clinic continues as thousands call for him to resign and a "Pro-Life Rally Against Bullying" event is organized in response.
Sims was condemned for two videos he posted on social media showing him confronting protesters outside a Center City Planned Parenthood facility in Philadelphia, which critics said amounted to harassment and intimidation.
One video showed him approaching a woman and three teenage girls and offers to donate $100 to Planned Parenthood if any of his online viewers could identify them, a practice known as doxxing. A second video showed Sims berating a woman outside the same clinic for several minutes. During the clip, Sims also asked his online viewers if they knew where she lived so he could organize a protest outside her home.
Republican Party of Pennsylvania Chairman Val DiGiorgio described Sims' behavior as "outrageous" while announcing the party had urged launching a criminal investigation against the lawmaker.
"Elected officials should not use their positions of power to harass citizens who are peacefully protesting. I hope our state and federal prosecutors will undertake review of this matter with the seriousness it deserves and uphold the role for which they were elected to, which demands holding people accountable for their actions," DiGiorgio said in a statement.
An online petition demanding Sims resign over his "shameful harassment and bullying" has so far attracted more than 8,000 signatures.
"The videotaping and harassment is shameful, potentially illegal and is conduct unbecoming a member of the state legislature. Sims should resign immediately," the GoPetition states.
The father of two of the teenage girls that Sims attempted to dox for $100 set up a GoFundMe page to raise money for Pro-Life Union of Greater Philadelphia in response.
"It's bad enough that a grown man would be trying to dox three teenage girls. It's even worse that he is an elected official," wrote Joe Garecht on the fundraiser's description page.
"I have a challenge for the pro-life community," Garecht added. "Rep. Sims offered $100 to anyone who would identify these teenage girls for him. Instead of $100, let's join together to donate $100,000 to the pro-life movement." At the time of publication, the GoFundMe page had raised more than $20,000 in donations.
"Rep. Brian Sims' videotaped behavior is disturbing for the public to view," Tom Stevens, president and CEO of Pro-Life Union of Greater Philadelphia, said in a statement. "The fact this elected official had the audacity to harass people for simply exercising their First Amendment rights is outrageous and unacceptable."
Anti-abortion rights group Live Action have organized a rally outside the Planned Parenthood clinic in Philadelphia on May 10 against the "bullying and violence of the abortion industry" in the wake of Sims' actions.
"This is a peaceful, winsome demonstration of brotherly love to sidewalk counselors, women, and Rep. Brian Sims," the group wrote in the Facebook event page for the demonstration. "We hope more lives are saved. Changed minds save lives."
Sims did not respond to a request for comment from Newsweek, but posted a response to the controversy on Twitter. During the video, Sims described how he had witnessed young women being harassed outside the clinic for many years, and that he had volunteered to be a patient escort at the facilty for the past seven years.
"What I should have shown you in that video was protesters gathered there to pray at—not to silently pray for—people coming in and out of Planned Parenthood, as they intercepted them and harassed them," Sims said.
"As a Planned Parenthood volunteer, and as a supporter, I fully understand, respect and appreciate the non-engagement policy they have and I would never want to do anything that interfered with the care they provide for their patients," Sims added.
"But last week, I wasn't a patient escort. I was a neighbor and concerned citizen and I was aggressive," Sims said. "I know that two wrongs don't make a right and I can do better, and I will do better, for the women of Pennsylvania."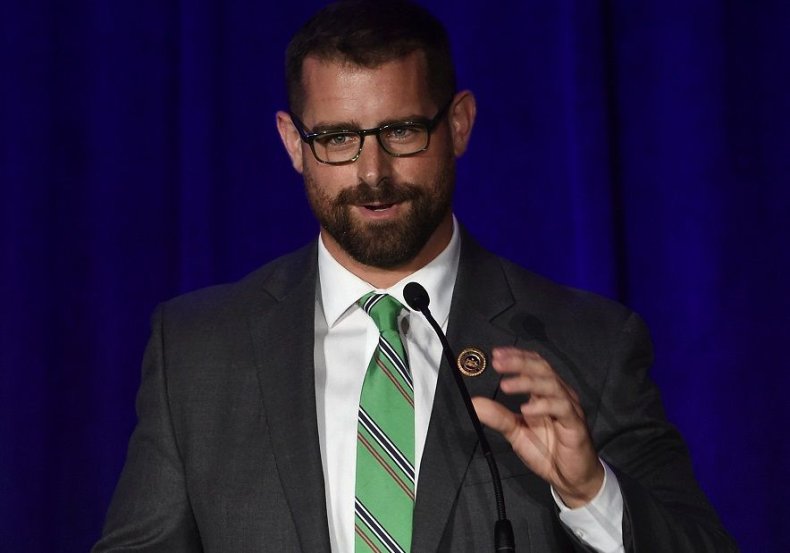 Planned Parenthood confirmed it had a strict nonengagement policy with those protesting outside their clinics.
"While we do not condone Rep. Sims' approach, our patients deserve to have access to health care without shame and stigma," Dayle Steinberg, president and CEO of Planned Parenthood Southeastern Pennsylvania, told Philly.com.