Bride Refusing to Accommodate Groom's Deaf Family Sparks Debate: 'Her Day'
A bride refusing to accommodate the groom's deaf family has sparked an intense debate online, with people split over it being "her day," while others thought she should be inclusive.
The groom's sister, 35, took to Reddit to ask for advice over the situation, under username GullibleSandwich444.
She explained she, her 38-year-old husband and son, 8, are all deaf, so she'd asked her brother if he'd be willing to have a BSL (British Sign Language) interpreter at the ceremony so they could follow the personalized vows.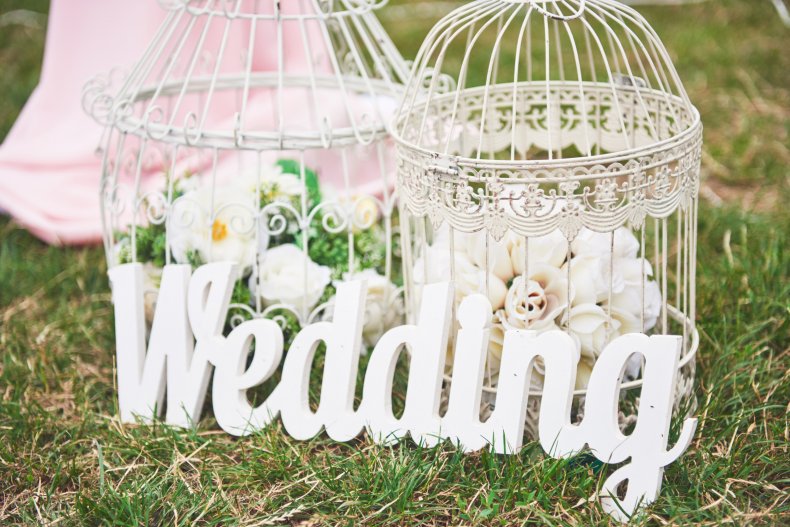 Writing on the site's am I The A**hole forum, she said: "I don't want to miss out on the vows so I've asked my brother and his partner if he could get an interpreter for my family so we could understand, he was fine with it but his partner is not keen on the idea of having a stranger up beside them as they make their vows, my brother then suggested that our older sister could be the interpreter instead so it wouldn't be a stranger, both he and our sister are fluent in BSL as we learned it together when I became deaf to help me learn."
But the bride-to-be shot down the idea, as the mom continued: "His partner again isn't keen on this either as she apparently just wants it to be them up there.
"I understand it's her day and as the sister of her husband to be I really don't have any right to make demands but I'm a bit uncomfortable she isn't keen to make any kind of accommodations when joining a family where three members are deaf, I don't want to miss my brothers wedding and will likely go even if she doesn't let there be an interpreter but I don't think my son will be going then, he'll be bored as he won't understand what is going on and being said without the interpreter and that isn't a good recipe for a wedding."
She claims her brother is "clearly not happy" and has told her to leave the situation with him, but she admitted she didn't want to "cause trouble" on his big day.
After asking who was in the right, her post, shared on Wednesday, has amassed more than 13,000 upvotes and comments, and can be read here, as people were divided.
Some thought the bride was being "ableist," defined by Merriam-Webster as: "Discrimination or prejudice against individuals with disabilities."
FreeHattt wrote: "You're acting like the interpreter would be in between the wife and husband.
"You probably also think having subtitles on is too distracting for you, right? And can we stop acting like weddings are just for the bride? The husband wants the interpreter there. It's his family, and she clearly doesn't care about them."
RanniSimp commented: "I think it's an a**hole move to marry into a family with multiple member sharing the same disability and out right refusing to accommodate them."
Although Estherstein thought: "It's their wedding, not yours. A copy of the vows for you to read is a reasonable compromise to resolve your issue of not knowing what they're saying. It's not ultimately essential for every guest to see every second."
Ninvic_ pointed out: "Okay but it's still their wedding. You might have to take on the small burden of reading the vows from paper. I don't think it's such a big deal, and everyone is happy that way."
Born_Ad8420 fumed: "My pleasure. I'm exhausted by bride culture as it is. The groom clearly wants his sister to be accommodated, but no one wants to talk about that because ZOMG a disabled person wants accommodation for themselves and their family?! The horror, the horror."
Leyxk thought: "So you are refusing every compromise and just want what you want even if the bride disagrees. It's her special moment. It's not your wedding. YTA."
BaconEggAndCheeseSPK added: "NAH. You requested, they said no. Ask for a printed copy of the vows instead."
And clarifying that the bride doesn't speak BSL, the sister added: "No she hasn't learned sign, my brother translates for her when she talks with my us. My parents are not involved in this yet as don't want to act like I'm running to mummy and daddy to try and strongarm the decision."
In the U.K., where the family is thought to be based as they use BSL, rather than American Sign Language (ASL), there are 11 million people who are deaf or hard of hearing, according to Gov.uk, while there are 151,000 BSL users.
Newsweek reached out to GullibleSandwich444 for comment.
If you have a similar family dilemma, let us know via life@newsweek.com. We can ask experts for advice, and your story could be featured on Newsweek.