Bridesmaid Demoted to Unpaid Photographer Lauded for Walking Out of Wedding
A woman has been applauded online after recounting the circumstances that saw her walk out of her friend's wedding after being demoted from bridesmaid to unpaid photographer.
In a Reddit post upvoted over 10,000 times, a user posting under the handle OtoAForLife claimed she was set to serve as one of five bridesmaids before the photographer had taken ill.
The bride quickly came up with a solution that saw her friend removed from her role in the ceremony and instead enlisted as a photographer without being paid.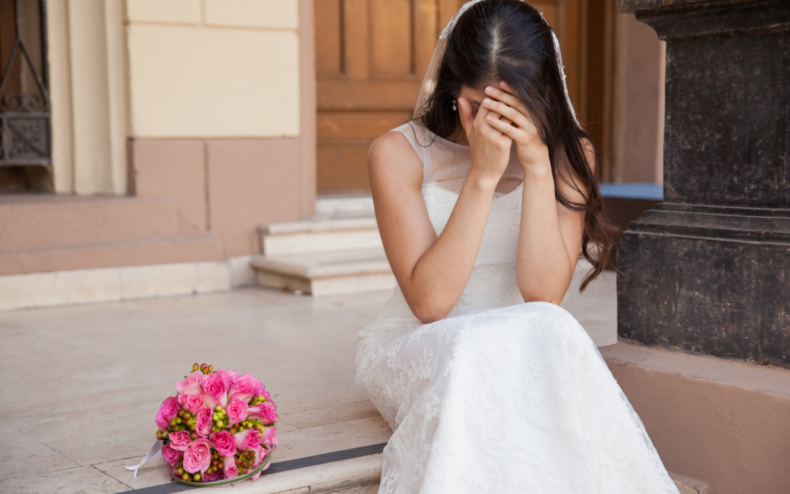 Despite being pressured to take up the responsibilities, the woman said she instead left the wedding altogether in a move that drew praise on social media.
Weddings place an intense amount of stress and scrutiny on the happy couple and it's crucial that bridesmaids provide support throughout the highs and potential lows of the big day itself.
Asked by Brides to offer advice on how best to approach the role of bridesmaid, Los Angeles-based wedding planner Jane Yu said: "Be available as much as you're able!"
"You don't have to be at their beck and call, but it's nice for the bride to know that their bridesmaids are there for them as their closest friends and best supporters."
But in what kind of scenario does the idea of making yourself "available" for the bride go too far? For the people of Reddit, the experience detailed by OtoAForLife's was one such example.
According to the post, the woman said the bride, Diedre, told her "she wanted me to give my bridesmaid dress to Ashley," the bride's sister, and instead take photos "since no one wanted to just have pictures on their iphones."
"Everybody swarmed me and started helping me out of my dress, pulling the rhinestone combs out of my hair, and Diedre took back the bridesmaid gift of the matching Tiffany bracelet we were wearing during the wedding to put on Ashley," she wrote.
The bride and the rest of the bridesmaids kept repeating to her that it was a "much better plan" and it would be great because "the wedding party would look uniform now" - a reference to the fact the woman is significantly taller than the rest of the group, standing at 6 feet, 1 inch.
The woman added the bride told her she would "be able to eat after everyone else" and although she wasn't sure where she was supposed to sit, was told she "wouldn't need to sit down anyway."
"I didn't have time to think," she said. "I was immediately pretty hurt by the demand that I be responsible for not only the wedding photography for free, but that everyone was implying that I'd make pictures look weird if I was in them, and that I'd be okay with not having a seat at all or the chance to eat."
As a result, while the rest of the wedding party prepared themselves, the woman simply packed up her things and drove off in a move that has left her wondering if she overreacted.
Yet, for the vast majority discussing the post online, the woman had been entirely right to react in the way that she did.
"You were literally uninvited to the wedding and forced into being an unpaid employee instead," TorchwoodFour said. "The description of them 'helping' you out of your dress brings to mind the scene in Disney's Cinderella when her stepsisters tear her dress off and leave her in rags."
Menfearme, commented: "Proud of you for choosing the best path when being heavily pressured to accept the role your 'friends' decided for you. Way to step back and recognize your own value."
SkyLightk23, meanwhile, noted: "If they really appreciated you they would have felt sorry to ask you that and they would have offered to pay. They would have left a chair for you, because you were helping when it was an emergency, not being kicked out of the wedding."
Elsewhere, Catatomical wrote: "I would have left too, and probably also without a damned word. Telling the bride would probably have led to another swarm and a lot of drama."
Newsweek reached out to u/OtoAforLife for comment. We could not verify the details of the case.
Has a wedding come between your relationship with a loved one? Let us know via life@newsweek.com. We can ask experts for advice, and your story could be featured on Newsweek.