A sister-in-law has been slammed online after her brother's girlfriend claimed she was asked to be removed from wedding pictures for being "too dark" and "ruined" the color scheme.
The 27-year-old girlfriend explained in a post to the popular Subreddit "Am I The A**hole" that she is Middle Eastern while her long-term boyfriend and his family are white. The family, however, has come head-to-head after the sister-in-law requested her wedding photographer remove the girlfriend from some of the photos.
Ahead of her sister-in-law's wedding, the girlfriend recommended a friend as a photographer for the day. The three set up a group chat initially to start up talks, however it then moved to a direct chat between the bride and photographer alone.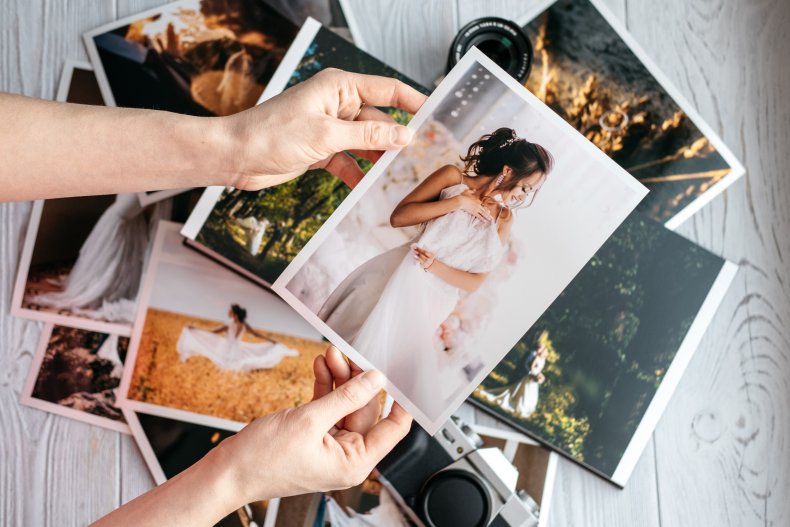 "The wedding was amazing and everything went smoothly. I was one of the guests and she seemed happy," wrote the Reddit poser. "The next day they went off on their honeymoon. I don't know if it was by mistake but instead of texting the photographer directly like she's done for the past few months , she texted him on our old iMessage chat."
The message began with simply thanking the photographer along with a standard request: to straighten out the floral archways in some images. It was then followed by a far less acceptable request: to take the girlfriend out of some of the photos, because she is "too dark and ruined the color palette."
After attempting to contact the sister-in-law over the message, the poster said she received no response and so took it to social media. "I took a screenshot and posted it on my Instagram Story tagging her in it. She called my boyfriend crying her eyes out calling me an a**hole for embarrassing her and ruining her honeymoon. My boyfriend thought it was a low blow," wrote the girlfriend.
Amnesty International recommends a variety of steps when confronting a friend or family member over racist remarks, including using "I" statements, let them "walk in other's shoes" by asking them to imagine how it feels and calling them out in quiet environments.
For most Reddit users however, this was a step too far in sister-in-law dynamics. "It is always, always appropriate to embarrass a racist. Always...And while you're not likely to cure your sister–in–law, perhaps she will think twice before communicating such ugly thoughts in the future," wrote one user, who amassed over 38,000 votes with their comment.
"If you don't want to be called out for being racist, then don't be a racist," added another.
One user noted: "She played a stupid game and won a stupid prize. If more people were outed for the s**t they said, they'd be less comfortable saying it. I might go with a different judgment if what she said was more ambiguous or if she had responded to you, but it's a rather clear case of racism and dislike."