'Bridgerton"s Best Fashion Moments As Netflix Show Wins at the Emmys
Hit Netflix period drama Bridgerton was up for 12 awards at last night's Emmys ceremony. However, the only gong it took home was for Outstanding Period And/Or Hairstyling.
To cheer up any Bridgerton fans disappointed by those 11 losses, here are Newsweek's favorite hair and fashion moments from the show.
Daphne Bridgerton's Debutante Gown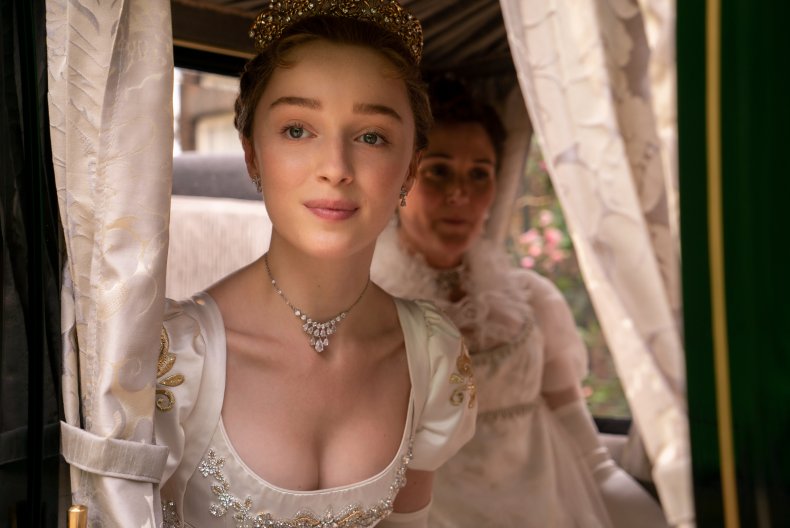 Daphne Bridgerton's coming out as a debutante was the focus of the show's first season.
Daphne's beautiful white regency gown in the opening episode set the tone for the fashion to come as she arrives at the palace to be presented to Queen Charlotte.
Her gown was covered in gold embroidery as she wore a simple diamond necklace and earrings.
With a gold tiara nestled into her braided hair, it's no wonder she was dubbed a "diamond of the first water."
Lady Danbury's Silver Season-Opening Showstopper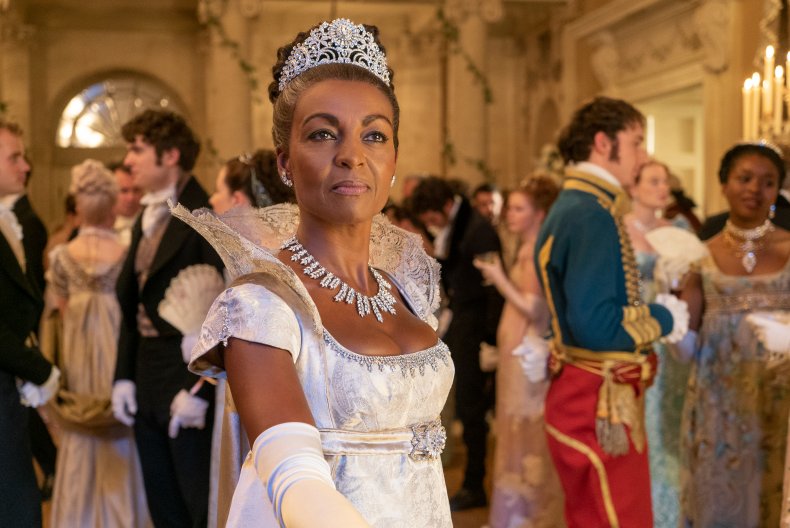 Lady Danbury's ball marks the official opening of the debutante season and the first opportunity for the young ladies to meet their matches.
As the host, Lady Danbury's silver gown cements her status as one of society's most respected women.
The Featheringtons' Promenade in the Park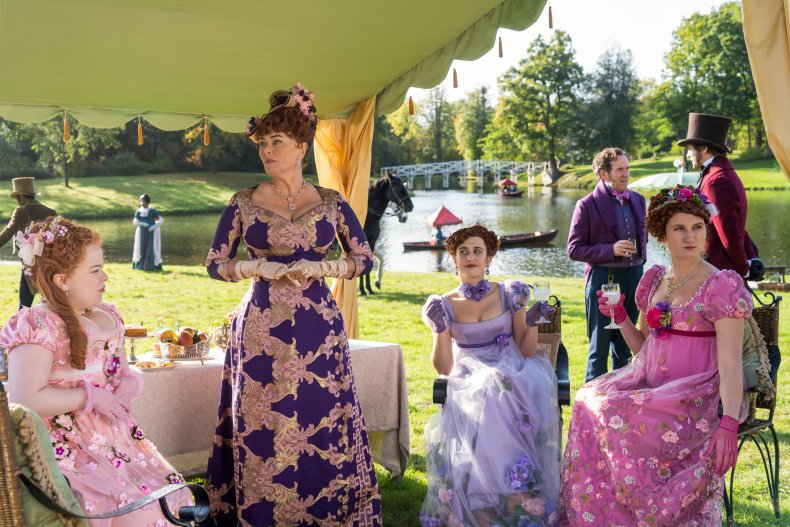 The Featheringtons are certainly not a family who shy away from bold color choices.
While spending a day in the park looking for suitors for her daughters, Lady Featherington's purple and gold gown and matching hat is definitely a look that attracts attention.
Her debutante daughters Penelope, Prudence and Phillipa also look pretty in pink and purple hues with floral accents.
Marina Thompson's Yellow Gown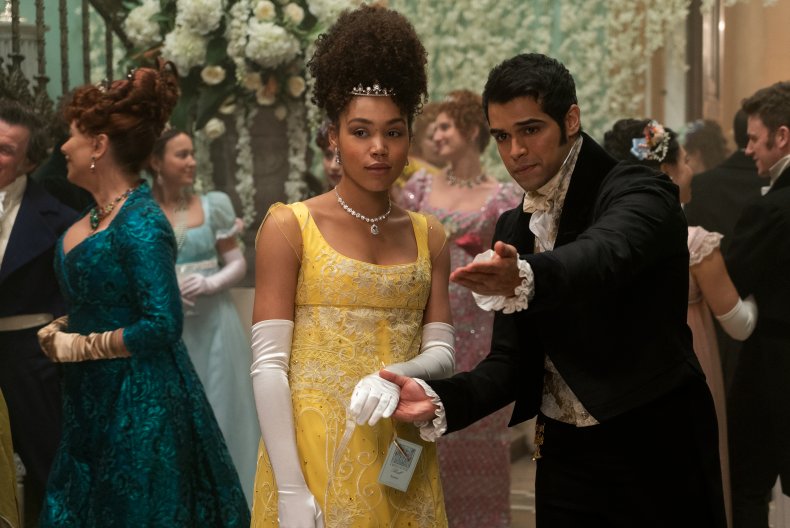 As Marina Thompson's search for a suitor grew more pressing, she stepped out to a ball in episode 3 in a beautiful and bright yellow gown.
With her curls styled into an updo and accessorizing with a diamond tiara, necklace and earrings, Marina looks dazzling.
Eloise's Hair Ribbons and Floral Dress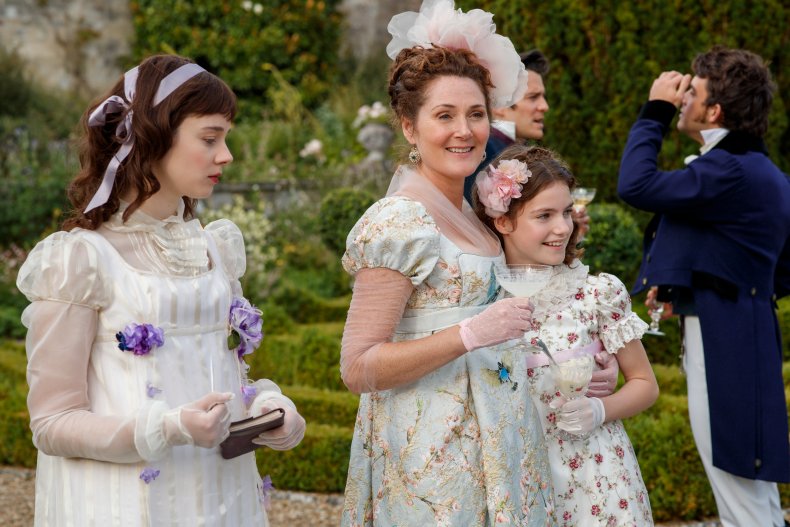 While the rest of the town wonders what the new Duke and Duchess of Hastings are up to on their honeymoon, for the Bridgertons the social calendar continues as normal.
Attending a ball in London, Eloise looks gorgeous in a cream dress with sheer sleeves and purple flowers, coordinating her hair ribbons to the roses on her gown.
Penelope Featherington's Yellow Gown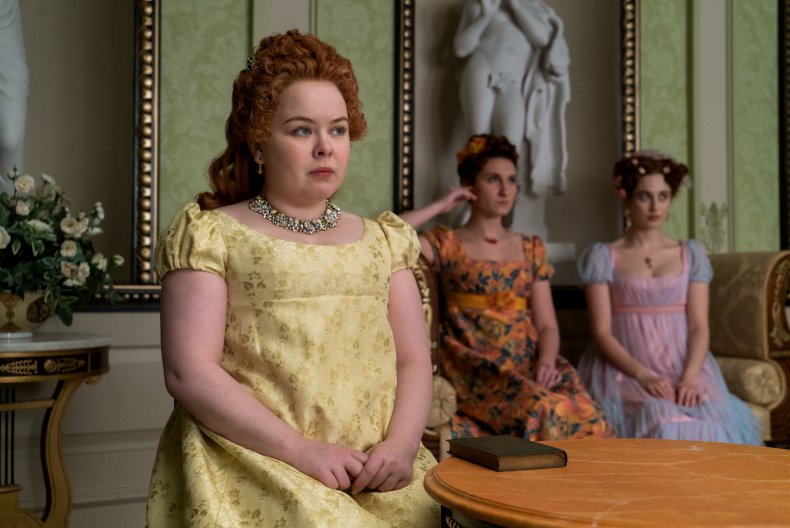 Looking like a ray of sunshine, Penelope Featherington dons yellow dresses several times throughout the show's first season.
In the final episode, this patterned gown is the pick of the bunch, accessorized with a necklace in the same hue and her hair worn with her curls pinned back from her face.
The Duke and Duchess of Hastings' Matching Outfits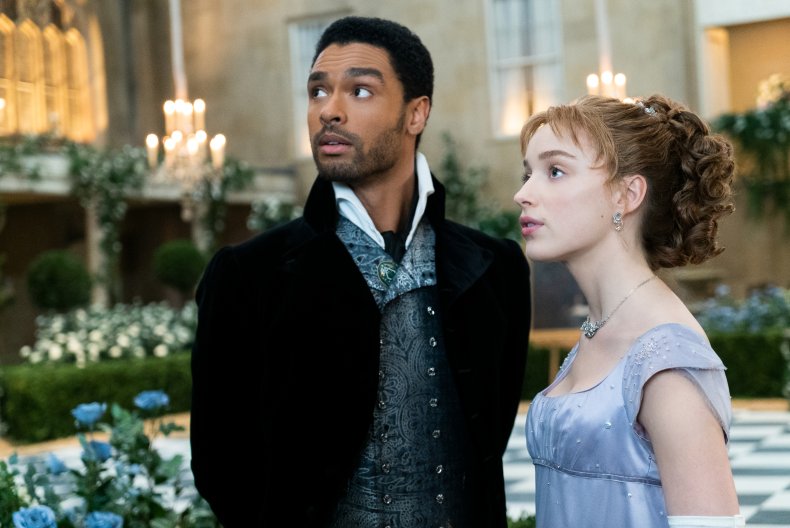 After a tumultuous romantic journey, viewers see the first glimpses that this couple could reunite and be happy together after all.
Preparing to host the season-closing ball together, Daphne and Simon wore coordinating colors in a subtle suggestion that they seem to be finding their way back to each other.
Daphne looked beautiful in her pastel blue gown while Simon was as handsome as ever in a patterned waistcoat in a similar hue.
Queen Charlotte's Towering Updo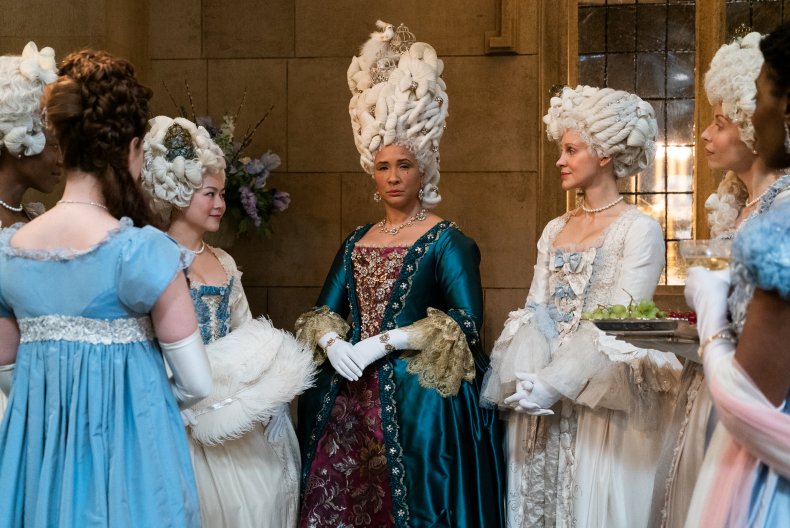 Queen Charlotte's hair quite literally stands head and shoulders above the rest thanks to her elaborate wigs.
Throughout the season, her hair takes center stage but her intricate updo for the final ball is spectacular, while her teal and maroon gown is another sartorial masterpiece.