'Bridgerton' Star Rupert Young Says It's 'Joyous' Playing a Villain
The newest addition to the Featherington family, Lord Jack Featherington, is hailed as a hero upon his arrival to the Netflix super hit, Bridgerton. But the newcomer turns out to be far from a knight in shining armor.
Actor Rupert Young, who plays Jack Featherington, has a face for period dramas, and his Mr. Darcy-esque role added a new element of darkness to the bright and jaunty Regency-era series.
"What I do is quite fun, I think with this, I knew that when I first was cast there was a slightly dark side, but I didn't know exactly how, which is quite nice," Young told Newsweek.
"So it's nice to be able to—especially in the first few episodes—play him as if he is this kind of savior of the family who on paper seems to be charming and smooth and everything."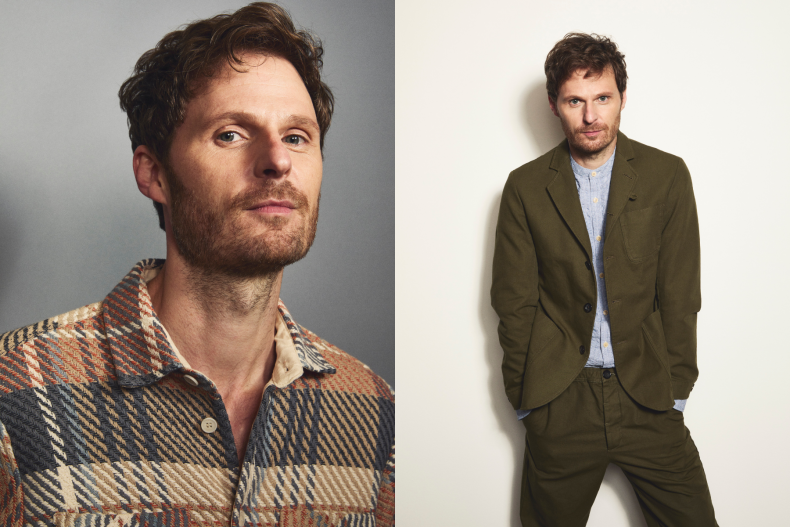 In the series, Young's character moves in with the Featherington ladies to provide them with financial support thanks to his supposedly lucrative ruby mines. However, it is later discovered that he is shilling fake rubies and scamming wealthy investors.
"There is something really joyous about playing something like that," Young said.
He went on to praise his co-star Polly Walker, who portrays Portia, the matriarch of the Featherington family.
"Especially starring opposite Polly Walker, it was just fantastic to be able to play those scenes—it is really fun."
Young explained that although Bridgerton audiences enjoy the love stories in the series, he relished playing a "slightly dodgy" character in the midst of it all.
Season one catapulted the show and many of its stars to fame, and joining the cast in the second season was definitely a daunting prospect for Young.
"There was definitely a pressure to try and match and better the first season," he said.
"So at the time, I think there was a pressure, but you're looked after so well and you're guided really well. So I think everyone believed in what they were doing. And luckily now it's come out and the numbers are good."
He added: "So to put on those costumes did a lot of the work for me and I turned up to film at Hampton Court Palace surrounded by 200 supporting artists and the cast and their peacocks—real peacocks. It's just incredible, you really feel immersed in that world."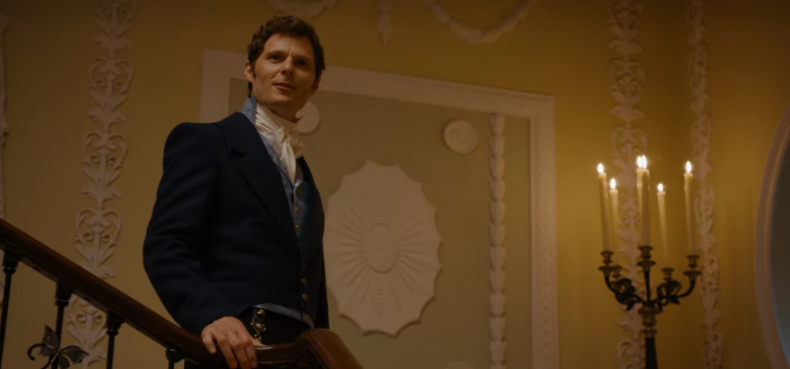 Despite winning praise for his role in Bridgerton, Young has never been in a period drama before. However, his other roles included a stint in the series Merlin from 2009 to 2012.
"I've never done a period drama before that in that era. And I think ever since I left drama school, people said, 'You're perfect. You've got the big hair and the sideburns and you're called Rupert,'" he laughed.
Young's brother Justin is also involved in the period drama world, having written the adaptation of Jane Austen's Sanditon for the BBC.
Could a collaboration ever be in the works?
"I would love to," he said. "I've always been a huge fan of my brother's work. I've always loved everything he's done."
Previous opportunities for collaboration have mostly not worked out due to scheduling difficulties. But Young joked that if he did work with his brother, he has to "make sure that it's something that I will not ruin."
Season three of Bridgerton is already in the works, and it has been announced that Penelope Featherington, played by Nicola Coughlan, is set to be the lead.
Young said that working with the Derry Girls star was "amazing." Funnily enough, due to COVID restrictions, she was one of the first people he had hugged in over a year after lockdowns when they started filming together.
"She was amazing," he said. "I think she was the first cast member I met at a costume fitting. I think she might be one of the first people I had hugged for about 18 months," he laughed.
He continued: "She's great. I mean, she's just such a fun person to be around and being part of that family. I loved her work from Derry Girls and obviously the first season [of Bridgerton] and she just knows how to lead a company. I'm excited to see her lead next season."
Young added that Coughlan is "so hardworking."
"She's one of those people, I don't know how she has so much time in a day. She's always so busy doing so many different things, because she's always on it and knows exactly what she's doing."
Bridgerton season 3 is expected to be released in mid-2023.