A Brief Encounter With the Confidence and Charisma of Fidel Castro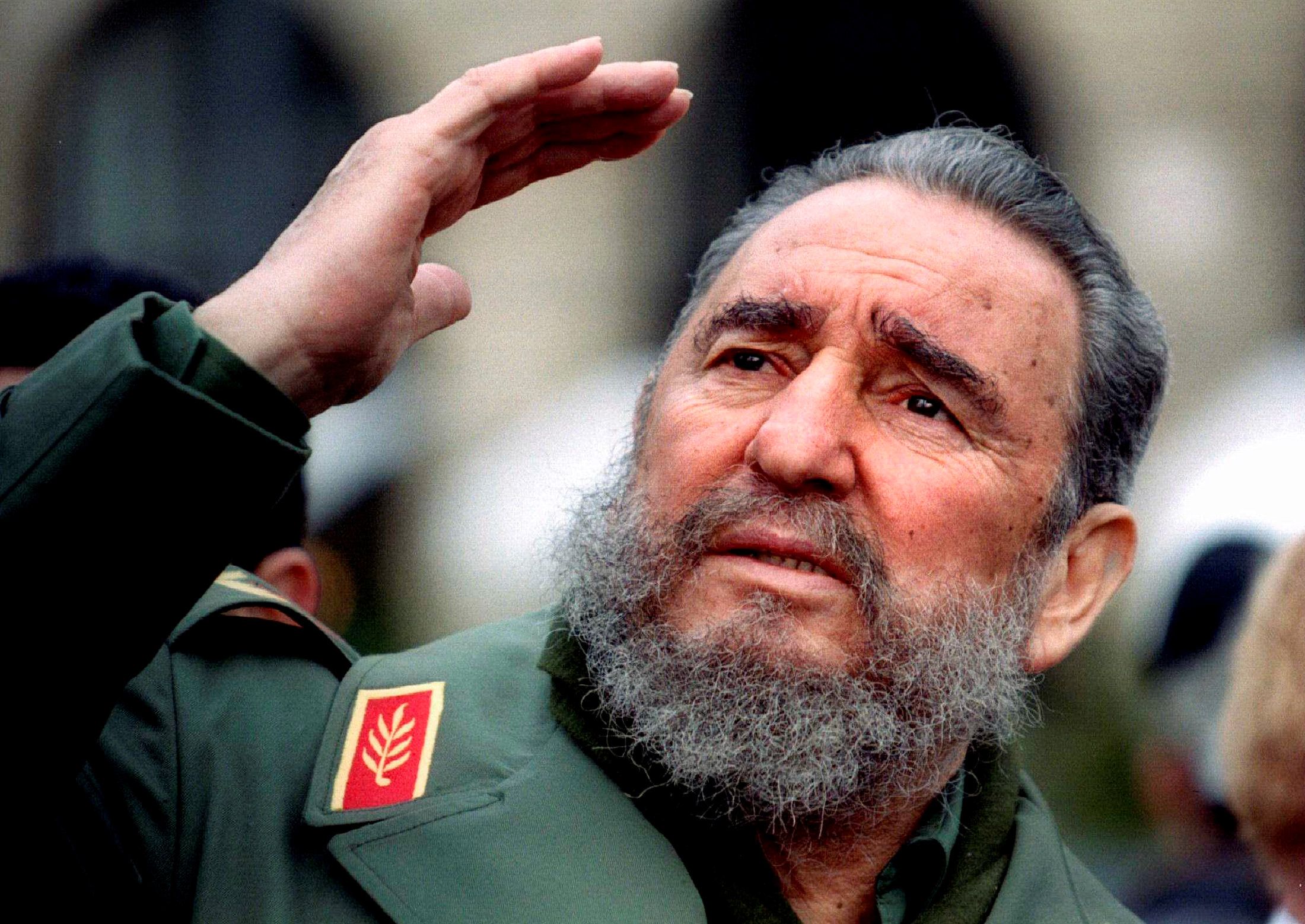 There was a stir at the far end of the room. Conversation ceased. A door was drawn open, and in stepped Fidel Castro, erect in his customary, unadorned green military fatigues. He hesitated for a moment, surveyed us briefly with a slight smile, then lit his trademark cigar.
I remember thinking at that moment: Okay, now I get it. I understand why the bearded Cuban revolutionary, often derided as a tinpot dictator propped up by the Soviet Union, has been able to outwit his enemies, in particular the superpower on his doorstep, for more than 20 years.
RELATED: Fidel's tumultuous relationship with the U.S.
It was May 1978. I was a freelance writer on assignment from Houston City Magazine to cover the visit of Mickey Leland, a dynamic young local congressman, to Havana. Leland, who would die in a plane crash in Ethiopia nine years later, was a prominent member of the Congressional Black Caucus, which Castro had been wooing since President Jimmy Carter cracked open a door to better diplomatic relations the year before. Leland had been told to expect a meeting with Castro, but as other prominent visitors to Cuba before him had learned, you never knew. Then, late this night, our third in Havana, Leland got a call from an aide to the famously nocturnal president. He would see us around midnight. We were picked up and driven to a nondescript government building. And then we waited.
There were only about eight of us in Leland's travelling party. We thought we might get just a glimpse of the Cuban leader before he disappeared with the congressman behind closed doors. But Castro, then a fit 53, was evidently feeling sociable. And why not? Here was a delegation from the "Colossus to the North," as he called the superpower that had tried to oust him via economic blockades, invasion and multiple assassination attempts over two decades, offering reconciliation, if not friendship, in his own presidential palace.
Castro worked his way down the informal line of us, stopping to shake hands and exchange a few words, as his official photographer snapped pictures. Suddenly, he was in front of me, taking my outstretched hand in both of his, enveloping them like soft leather mittens. He had been told of my "speciality," he confided with a twinkle in his eyes– espîas, spies. He knew something about them. The CIA, acting on White House orders, had recruited secret agents to kill him eight times between 1960 and 1965, according to a Senate committee investigation, with bizarre plots ranging from poisoning his cigar and drinks to planting an exploding conch shell in his customary skin diving grounds. (In 2006 Castro's retired counterintelligence chief claimed that there had been 634 plots on his boss's life.)
No wonder the Cuban leader was smiling.
When I had landed at José Marti airport two days earlier, I had told the minder assigned to me from the foreign ministry that I had a special request: to talk with Cuban intelligence officials about another magazine assignment I was working on, a profile of Omega 7, an anti-Castro group based in Florida and Miami that had been carrying out attacks on the Cuban mission to the United Nations and pro-Cuba activists. Now Castro himself, talking through his interpreter, a young Chinese-Hispanic woman, whispered to me that he had directed "officials" to speak with me. And then, with a final squeeze of my hand, he moved on.
The next afternoon, as I was walking with our group through the lobby of the Havana Riviera Hotel (owned in pre-revolutionary days by the American gangster Meyer Lansky), a couple of open-collared Cuban men quietly culled me from the crowd with a few words and led me to the elevator bank. Up we went, silently, to a top floor, and then down a long corridor to a room at the end. A knock, and then the door flew open. I was introduced to two or three men—I can't remember exactly now—who introduced themselves by their first names and directed me to a couch. They took their seats. Slightly rumpled, informal but perfunctory, they looked like cops the world over. They asked about my research.
I told them what I knew about the key personalities in Omega 7, initiating the customary dance of reporters and confidential sources by offering information in expectation of getting some back. But they weren't having much of that. They wanted to know more about my sources in the FBI, which I politely declined to give them. They offered me the name of a prominent pro-Castro activist in New Jersey as a lead, whom I already had talked to. (He would be murdered a few days after my article came out in New York magazine.) And that was that.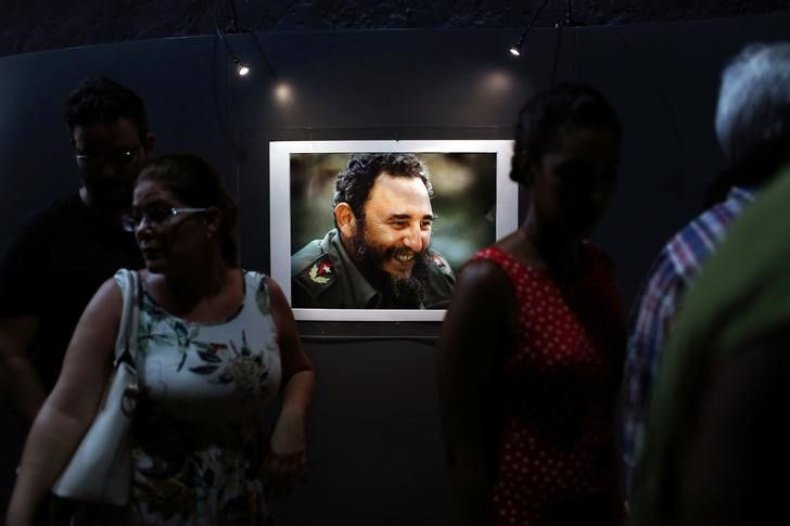 Cuba has been portrayed through the years as a vicious police state. Its practice of throwing dissenters in jail was often cited by anti-communist politicians, backed by Miami's strident anti-Castro exile groups (a number of which were on the CIA's payroll) as a principle reason for continuing the decades-long diplomatic blockade that was lifted only this year. By that measure, of course, Washington should never have recognized and traded with a score of allies and adversaries throughout Africa, Latin America and the Middle East, not to mention the erstwhile Soviet Union and People's Republic of China.
But the image of a locked-down Cuban state was always a bit off-kilter. The day after my midnight moment with Fidel Castro, I watched him wade through an adoring crowd as he visited a medical clinic in downtown Havana. Throngs of men, women and children, some seeming near tears, strained to reach out and touch him, their own Mick Jagger in an army cap and starched fatigues. His few body guards seemed unconcerned by the crowd that swamped their leader. It was impossible not to compare the infectious scene with the manner in which American presidents go out for a night in Washington, D.C., in heavily armed motorcades, surrounded by grim, nervous Secret Service agents who seal off entire blocks for a presidential stop at a restaurant or other venue.
Even after he died Friday night, Castro's enemies were still after his scalp. In Miami's Little Havana, demonstrators took to the streets chanting, "Cuba si! Castro no!"
Too late, he's slipped away once again. Fidel Castro was smiling the night I met him 38 years ago. And may well have been smiling as he passed into the great beyond last night, knowing that he had outsmarted his enemies once again and lived to tell the story.
Read more at Newsweek.com: