Bright Flashes Light Up Austin Skies as 85,000 Left Without Power
A video posted on social media shows flashes of blue and red light coming from a point in Austin, Texas, as the city continues to battle a winter storm which has left 85,000 electricity customers without power.
The 55-second clip, posted on the r/Austin Reddit page, shows an overview of Austin taken from a high point.
For the first 18 seconds, repeated bursts of red and blue light, emanating from a position within the city, can be seen. There follows a pause of around 14 seconds, after which the flashes resume from the same location.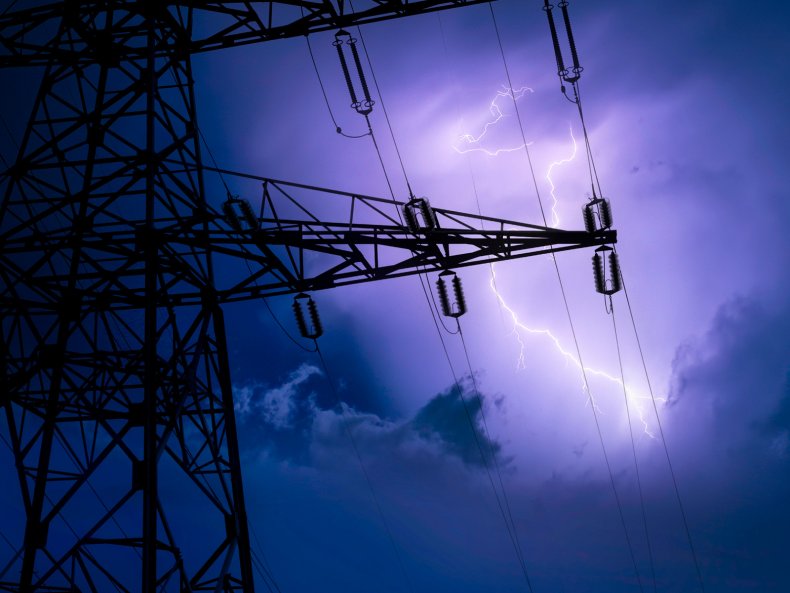 It is unclear exactly what caused the flashes of light, but there was speculation on social media they could have been triggered by power transformers failing.
One Austin-based Twitter user posted a clip showing a bright blue flash and sparks.
They wrote: "Just got power back on in SW austin after 90mins without and this immediately happens. Doesn't look like a fire started but could see sparks showering down."
Power was lost in the city by 85,000 energy customers, according to Austin Energy's outage map.
Texas-based meteorologist Avery Tomasco tweeted: "85,000 Austin Energy customers without power. That's up from… *checks notes* …zero outages at midnight.
"Unbelievable, and more than double the number of outages that occurred during the worst of the Feb '21 ice storms (before the blackouts)."
Video showing the Austin district of Riverside without power was posted online by one Twitter account.
Accompanying text reads: "The Riverside neighborhood in Austin, Texas is without power and it's only 6:30am #icestorm."
On Tuesday morning National Weather Service forecasters extended their winter storm warning for Austin through Thursday, with "significant" ice expected for the city's metro area.
The federal agency's Austin/San Antonio division tweeted: "Periods of freezing rain are expected to continue through Thursday morning over a good portion of the eastern 2/3 of the area. A Winter Storm Warning and Winter Weather Advisory are in effect through Thursday morning. Stay tuned and closely monitor the weather conditions."
Residents of both Austin and Dallas had been warned to expect up to half an inch of ice on their roads, with the winter storm forecast to make its way into Arkansas, Oklahoma, Tennessee, Kentucky and West Virginia.
Across the U.S. more than 1,000 flights were cancelled on Tuesday because of the freezing conditions, about half of which were operated by Southwest Airlines, the same airline that caused chaos in late December when it was forced to cancel around 11,000 flights.Update 2/1/23, 11:20 a.m. ET: This article has been updated with a new figure for the number of electricity customers left without power in Austin and with further details throughout.