Bright Light Opposite Neighbor Shining Into Bedroom Sparks Debate: 'Mirror'
One Redditor has received plenty of advice on how to deal with an irritating neighbor and their bright lights.
Reddit user u/TheNotTooDarkLord shared the post, which can be seen here, on the 4-million strong r/mildlyinfuriating Reddit group. It has already attracted 47,200 upvotes and 3,730 comments.
In the post, titled "my neighbor has indeed a bright light," the user shared an image of a bright light shining from the top floor of a building opposite at close to midnight.
It read: "My neighbor has a super bright pink light that shines directly into my room into my bed. I don't have blinds."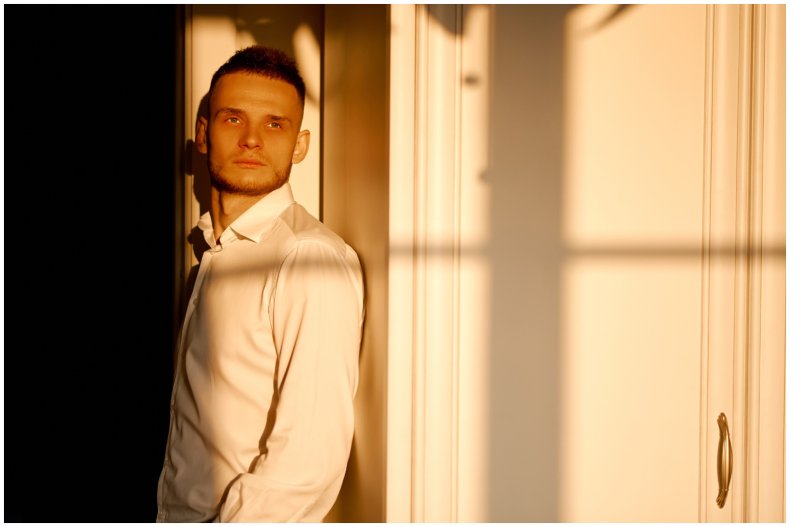 Many suggested the original poster simply buy some blinds or other items to block out the light.
One Reddit user simply said: "Buy blinds."
Another added: "Frankly, I'm more annoyed about the fact he doesn't have any blinds than I am about the light."
A third commenter said: "Hell, drape a blanket if ya can't afford proper blinds.
"My first apartment was all curtains and for two months I used trash bags so I could save up for the cheapest curtains and rods."
Others suggested reflecting the problem back at the neighbor, with one posting: "I'm thinking a properly angled parabolic mirror of some sort. Really drive the point home."
Newsweek has contacted u/TheNotTooDarkLord for comment.
According to a February study by digital marketplace HomeAdvisor, one in three Americans said their neighbors annoy them once a week or more.
The most common nuisances were general noise, loud parties and parking issues.
HomeAdvisor also found the worst neighbors, according to the 2,200 people surveyed, were in Fort Worth, Texas, and Phoenix, Arizona.
The same study found that 64 percent of Americans know most or all of their neighbors and that 58 percent considered them to be friends.
Newsweek has reported on numerous cases where people have shared concerns about their neighbors' behavior.
Earlier this year, a woman shared a neighbor's "annoying" notes on her car that went on to spark a debate online.
The poster captioned a TikTok video: "This is the second note on my car in the last week SOS."
On the side of the vintage convertible, a not on the cover read: "We live on a tiny street and frankly it is very rude to 'store' your car here. Our street would appreciate if you move it somewhere else. Thank you."
Comments soon came rolling in about how a woman should handle the situation, with many sympathizing with the poster.