Bringing Justice to Justice | Opinion
There is a heightened focus on how to bring Donald Trump's actions—as both president and private citizen—to justice.
Trump's businesses and tax returns are under scrutiny by the Manhattan district attorney. Unlawful election interference is similarly under investigation by the district attorney for Fulton County, Georgia.
Decisions on whether to indict Trump and the gathering of sufficient evidence to convict could determine whether or not Trump is permanently removed as a viable future political candidate. In addition, beyond state and local prosecutions, there is the question of whether the United States government will pursue him for culpability that potentially arises from a variety of activities, from inciting the Capitol Hill riot to tax fraud.
Even as Trump himself needs to face justice, it's also critical to bring justice back to the Justice Department itself, so that we remain truly a country of laws, and not a country whose laws can be molded to fit the personal interests of whoever happens to be president at the time.
Our new Attorney General Merrick Garland will need to act to ensure the Justice Department is never weaponized again as a political tool. Under Garland's tenure, it will be essential that the department reverse its current Trump administration positions, to ensure they never again will pursue nor defend the personal interests of any future president.
Under Donald Trump, the Justice Department was repeatedly turned into his personal instrument. Here's how that happened:
—The Justice Department argued in court that Trump's personal taxes and financial records could not be pursued while he was president, even though these matters relate to his activities as a private citizen. This may be a position that private attorneys on behalf of Trump might attempt to argue, but the Justice Department has no business shielding a president's records from investigation as if they are his own private law firm. Will Justice reverse its position on access to a sitting president's private records?
—The case of E. Jean Carroll, who accused Trump of raping her in the mid-nineties, was met with Trump filing a defamation action, accusing her of lying. Remarkably, again, Trump used the Justice Department to defend him, despite this purported event occurring three decades before he was president. A court rejected allowing the Justice Department to defend Trump in the case, but Justice appealed and that appeal is still pending. The current official position of the Justice Department is to protect the president against any and all such charges. That position needs to be withdrawn.
—The Justice Department came after Michael Cohen and threatened him with prison, instead of home confinement, if he didn't agree to not publish his book about Trump. No doubt this was a way of using the Justice Department to retaliate against his former personal attorney—which a court immediately recognized—but is this a Justice Department practice that can be simply ignored without anybody being held accountable? Similar retaliation was aimed at Omarosa Manigault Newman, who the Justice Department sued after her book, Unhinged, was published. There must be a clear Justice Department policy position put forth on not using the department as a tool to limit political fallout for the president based on past personal relationships. In addition, it needs to consider how to hold those accountable who did just that. This is, at minimum, work for the Justice Department's inspector general to undertake. But where ethics laws have been violated, there also need to be consequences.
—Speaking of Michael Cohen, it appears that former Attorney General William Barr brought pressure after Michael Cohn's conviction for the illicit payment of hush money to Stormy Daniels, to not proceed with any further charges against others who may have participated in a scheme involving improper corporate accounting of the expense. What happens to that case and investigation now, given that it appears Justice was used to protecting the president's personal interests? There must be mechanisms to prevent this kind of abuse of the Justice Department and establish accountability when a Justice official violates his ethical responsibilities by crossing the line of pursuing the private interests of a president.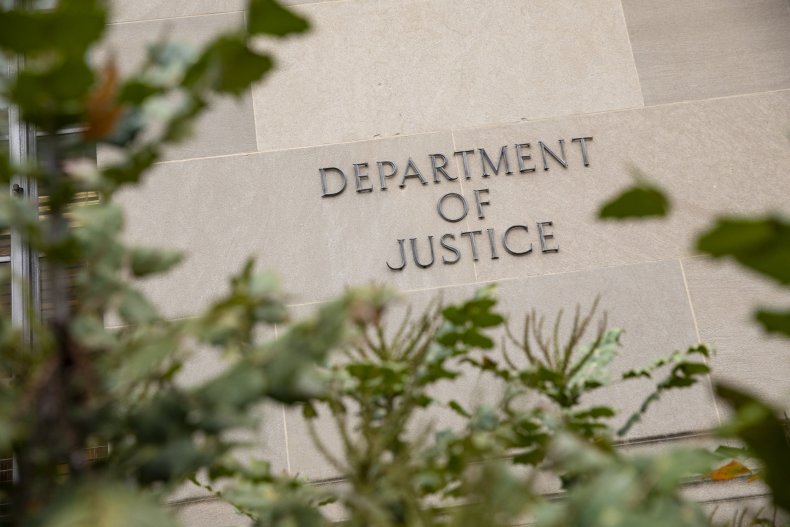 —The post-election conversations between Trump and the head of the Justice Department's Civil Division provided perhaps the most naked threat to our democracy. There, an acting assistant attorney general offered to tell Georgia's secretary of state that their election results were null and void if Trump appointed him attorney general. This grotesque scenario was only prevented from happening because others at the Justice Department threatened to resign, and thereby create a scene that even Trump recognized could result in his impeachment and removal. Is there to be no action against a Justice Department lawyer putting forth such an outrageous scheme to advance the political lying and personal interests of the president?
—There were numerous reports that the Southern District of New York wanted to issue a search warrant against Rudy Giuliani, Trump's personal attorney—again, his personal attorney—related to a number of issues in which the former mayor got entangled in on Trump's behalf. The Southern District of New York was not only blocked last summer by higher ups at the Justice Department in pursuing such a warrant, but also after the election. This seems to be a clear case of political interference to protect the president's lawyer, and possibly the president, in such a way that it may in fact be too late to capture the evidence that the prosecutors wished to obtain. If not, is the Justice Department going to allow this case to be re-opened, given the position that the highest levels of the Justice Department have taken to date, and do something to hold accountable those who compromised the integrity of this investigation?
All of this raises a huge number of questions about the Justice Department being used as a tool to promote the personal financial and political interests of Donald Trump. It is not enough that a new attorney general assumes the reins and focuses on the future. If these matters don't get redressed, then they stand as precedents for permissible conduct by Justice. It would seem that the following four reforms—at a minimum—should be put in place.
First, any official Justice Department positions still pending in court where the department protected Trump's personal interests need to be officially reversed so that it is clear the department's policy is not to defend any investigation into a president's past life on such matters ranging from taxes to rape. Representing the office of the president on matters relating to his role as the president is one thing. Representing his private citizen interests prior to the presidency is not a Justice Department role.
Second, any investigations that were closed or derailed that relate to the president's personal interest, or those of the president's friends, should be re-opened without constraints, to lead wherever prosecutors believe they should be taken. This is on top of the need for complete sunshine review to further disinfect the Justice Department relative to two key cases involving Trump's friends—in the Roger Stone case where the prosecutors handling it resigned en masse when Barr interfered to reduce Stone's sentence; and the Michael Flynn case where, after pleading guilty, Barr, to the astonishment of the presiding judge, had the Justice Department withdraw all charges against Flynn.
Third, all prior Justice Department officials who participated in inappropriate actions that clearly crossed the line between defending legitimate government interest and becoming the president's private law firm need to be sanctioned, to clearly establish the precedent that Justice Department personnel cannot be used in this manner. This is hard to implement because it involves taking lawyers to task for following orders from top brass of the Justice Department. If there is no accountability, we risk the use of the Justice Department again becoming abused by another reckless president who may have as little regard as Trump did for our legal system.
Fourth and last, we need a much stronger mechanism to get at these kinds of abuses when they are occurring, as opposed to attempting to attack these wrongs only after a change of administration. A Justice Department misused like this must be stopped in its tracks at the time if we are going to restore confidence that another Trump-style Justice Department can't happen again. The department's inspector general system is clearly not a strong enough deterrent. But the Justice Department is populated with very smart lawyers who would think more than twice about carrying out orders that have them being used in pursuit of a president's non-governmental personal interests if they knew they could be held personally accountable.
How to do this? By establishing a presumption that any Justice Department lawyer participating in such transgressions could face disbarment, by setting forth a Justice Department policy that any department lawyer involved in defending the personal or private matters of the president would face a presumption that such a lawyer acted unethically and would be subject to disbarment proceedings. Having a presumptive finding that such actions would result in losing one's law license would be an awfully strong deterrent. The presumption could be rebutted—but no Justice Department lawyer would act cavalierly in the face of such potential consequences.
The bottom line is, to bring justice to Justice, wrongful uses of the Justice Department can't be allowed to stand. There needs to be very clear rules outlined that make any Justice Department lawyer know that their responsibility is to stand firm against presidential attempts to abuse the concept of justice at the department for which it stands.
Tom Rogers is an editor-at-large for Newsweek, the founder of CNBC and a CNBC contributor. He also established MSNBC, is the former CEO of TiVo, currently executive chair of Engine Media and is former senior counsel to a congressional committee.
The views expressed in this article are the writer's own.