'Britain First:' What is the British Far-Right Group?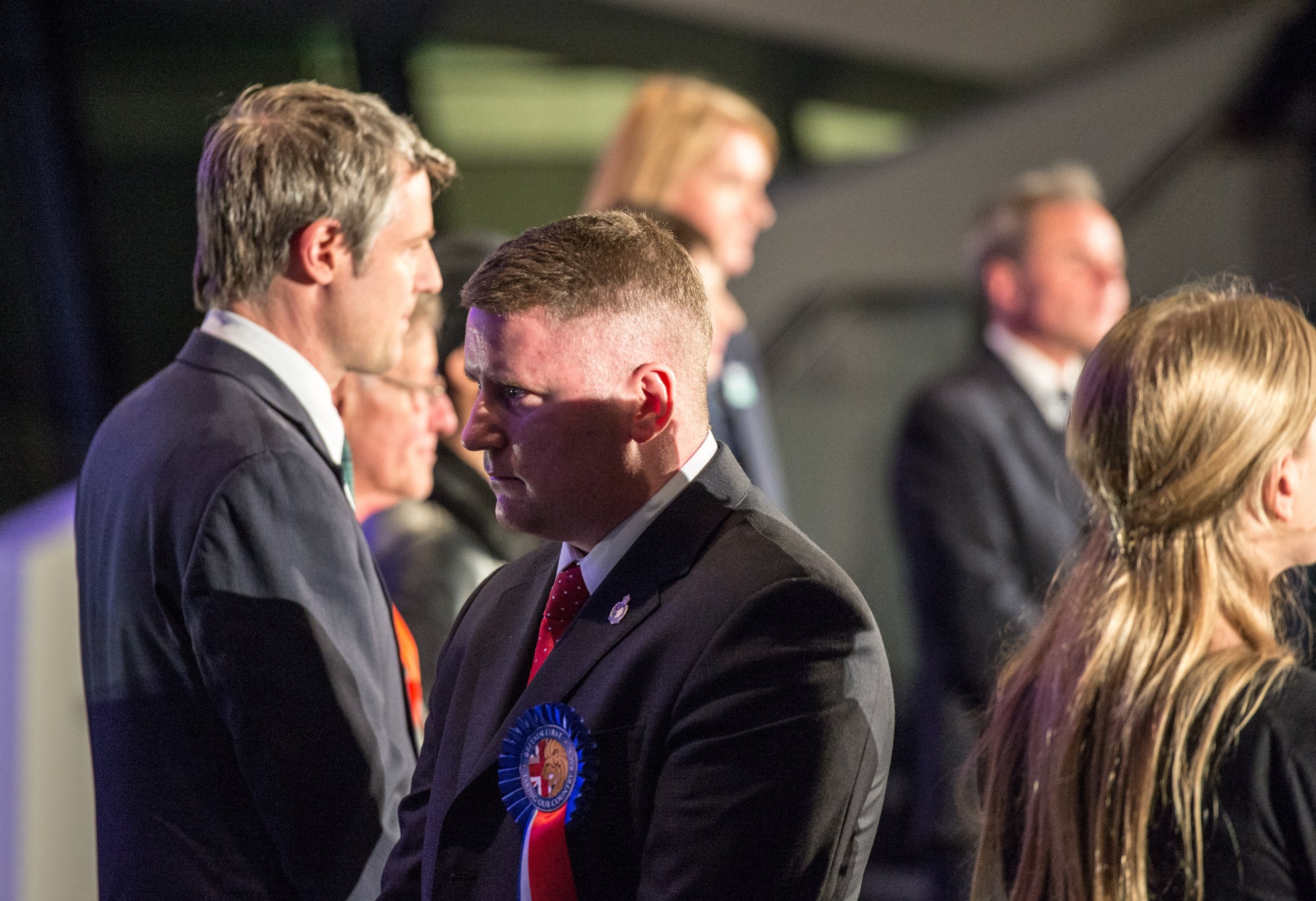 One detail that emerged in witness accounts of the killing of Labour MP Jo Cox on Thursday was that her alleged killer may have shouted "put Britain first" as he attacked her. Channel 4 News and the BBC each quoted a witness as saying they heard a version of the words, though others have disputed this claim.
While the detail is unconfirmed, and the attacker's motives not known, attention immediately turned to the British far-right group whose name resembles that phrase.
Within hours of the attack, Britain First's leader Paul Golding, who recently made an unsuccessful bid for the London Mayoralty, released a video statement.
In it, Golding called the attack a "despicable crime" and denied any connection. He referred to the reports of an attacker shouting words resembling his group's name as "unconfirmed." "I would urge the media, I know you're not very good at telling the truth…to act responsibly," he said.
Golding's group was formed in 2011 by Jim Dowson, a Protestant preacher and former member of another far-right group, the British National Party (BNP).
The group mixes a strong social media presence—it has around 1.5 million likes on Facebook and its "patriotic" memes are widely shared—with targeted street action.
Like the English Defence League (EDL) protest group, it has a particular animosity toward Muslims, and regularly stages "direct action" protests in which flag-bearing activists gather at mosques and other Muslim centers. The large East London Mosque in Whitechapel is a favorite target, and the group recently protested a halal slaughterhouse.
The group claims that it is not a racist organization. "Britain First is home to thousands of patriots from ethnic minorities from all over the world who share our defence of British values and our opposition to global Islamic jihad," its website says.
According to a video the group posted on social media, it recently staged a "training camp" in Snowdonia in Wales, where, "A dozen activists enjoyed a weekend of camping, self defence training, mountain hiking and lots of camaraderie." Video footage shows men dressed in khakis staging mock fights and saluting a union jack flag.
In a recent press release the group said it would launch a "direct action campaign against Muslim elected officials." It stated: "Our intelligence led operations will focus on all aspects of their day-to-day lives and official functions, including where they live, work, pray and so on," The Huffington Post reported. In May, Golding turned his back on Sadiq Khan, the British Muslim who won the London Mayoral race, as he gave his victory speech.
The group strongly refutes any connection to the violence that killed Jo Cox, and has now referred in a statement to reports of its name, or a similar phrase, being shouted as "media lies."